May 27-30, 2018 | The Abacos
Rendezvous literally means "present yourself"…and if you are a catamaran owner, we hope you will do just that! Catamaran Guru is organizing and sponsoring a special event to celebrate catamaran sailors' shared passion and lifestyle.
JOIN US FOR THE NEXT ALL-CATAMARAN RENDEZVOUS!
Fun Sailing & Beach Activities
All catamaran brands, sizes, and owners are welcome! This is not a brand-specific event. This event is only about gathering as many types of cats and their owners in one place for the sheer enjoyment of sailing and meeting like-minded people. Plus, there will be a fun regatta, beach games, lots of goodies, shirts, hats and swag bags!
The Abacos offer calm water, warm breezes, and unparalleled scenic beauty above and below the waterline. The 120-mile–long island chain is a sailor's paradise. Not only because of the amazing water and tropical views, but also for the land-based adventure in the charming colonial towns  such as Green Turtle Cay and Elbow Cay. Check out last year's Catamaran Guru antics (with lots of pictures and a video) at Regatta Time in The Abacos (RTIA).
Giving Back & Racing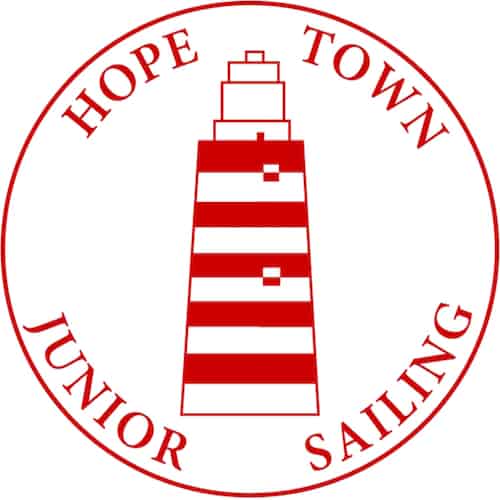 We not only like to have fun but we also would like to make an impact on the sailing community in the islands of the Abacos, since we will be sailing in their waters. We are planning to donate money to Hope Town Yacht Club's junior sailing programs. This sailing program helps promote junior sailing programs and summer camps in the Abacos, Bahamas. They operate exclusively on donations and volunteers, so they can use all the help they can get! We are excited to support them and help promote the sport of sailing and lifestyle with the younger generation. During the event we will do a raffle with fabulous prizes to collect money for this cause.
The Hope Town Yacht Club has offered to help us with setting a course for our "Race". It is probably more like a "migration" than a race for this motley bunch of sailors, but we are super excited about it. With so many different makes and models of catamarans, we are bound to see some action!
Spinnaker / Asymmetrical Training
UPDATE ALERT:
Want to learn how to fly your Spinnaker or Assymetrical sail effectively? We will have on-the-water workshop with a number of boats as can be seen here on the video at right. If you are interested in learning how to hoist, douse and set this sail on a catamaran, sign up below and reserve your spot on one of the three boats.
Rendezvous Registration
Registration Fee: US$150/ boat. Contact estelle@catamaranguru.com to register. Check back right here and follow the Facebook event for our Catamaran Guru All-Catamaran Rendezvous in The Abacos to stay updated on more details as the event nears.
All-Catamaran Rendezvous Itinerary
*Venues may change depending on number of attendees. Please check back here to make sure that you have the correct information. We will also send out updates periodically to all registered attendees. Follow us on Facebook and like the Rendezvous Event Facebook page to keep up to date with the Rendezvous plans as they come together including how to register, cost to attend, docking, and sponsor information.
Day 1: Marsh Harbour, Abacos, May 27th
Day 2: Sail to Guana Cay, May 28th
Day 3:  Sail to Tahiti Beach, Elbow Cay, May 29th
UPDATE: The race course has been set from Guana Cay to Elbow Cay! The commodore of the Hope Town Yacht Club has generously offered to help us set a moderately challenging course. We will post more details soon!
Day 4: Tahiti Beach & White Sand, May 30th
Catamarans Registered for the Rendezvous
| | | |
| --- | --- | --- |
| Bali 4.0 | Island Spirit 40 x 2 | Leopard 40 |
| Bali 4.3 | Lagoon 400 | Leopard 48 |
| Fountaine Pajot Lipari 40 | Lagoon 42 x 2 | Nautitech 46 Flybridge |
| Fountaine Pajot 43 | Lagoon 420 x 2 | Prout 45 |
| Fountaine Pajot Saona 47 | Lagoon 450 Flybridge x 3 | St Francis 50 |
| Fountaine Pajot 37MY | Lagoon 450 SporTop x 2 | Voyage 430 |
| Fountaine Pajot 44 | Lagoon 52 | Xquisite 50 |
We will see you there! Tell all your fellow catamaran owners!
Catamaran Guru Rendezvous Sponsors
We are greatful for our generous sponsors! Click on the company logos to learn more about each sponsor and their products. Stay tune! More to come!
---