Our long-time friends, Craig & Hannah from Maz Ocean, offer a wide variety of marine equipment upgrades and repairs. From marine electronics installations to underwater lights and awesome marine-worthy sound systems, they can help you. Their team of certified technicians are located in Dania Beach in the Fort Lauderdale, FL, area.
We send a lot of our yacht owner clients to them as they offer one-on-one personal service and innovative custom solutions for navigation, communications, security, monitoring, lighting, or electrical supply for your boat (generally over 40 feet) like this refit project of a Lagoon 620. Craig and his team also managed a $300,000 refit on our own catamaran, so we highly recommend them. They do quality work on high dollar installations as well as smaller projects with the same enthusiasm and care.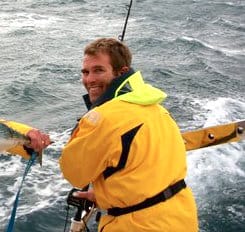 Their entire marine services team has a passion that really gets us and our fellow boat owners excited about making our boats work better.
Dock your boat outside Maz Ocean if you are considering:
after market installations on new catamarans of airconditioning systems, batteries, generators etc.
upgrading or adding new electronics
upgrading an electrical system
adding a security system
remotely monitoring your boat's systems
adding or improving lighting or audio/visual equipment
or any other upgrade project for your vessel
Contact Maz Ocean
Craig Allison
Tel: 1-954-767-4799
Email: craig@mazocean.com
Dania Beach (Fort Lauderdale), FL
We are proud to have Maz Ocean as sponsors of the 2018 All-Catamaran Rendezvous in the Bahamas.
Also check out our Boat Maintenance section for some handy tips!