Meet Sarah Steenland, Cruising Comic Illustrator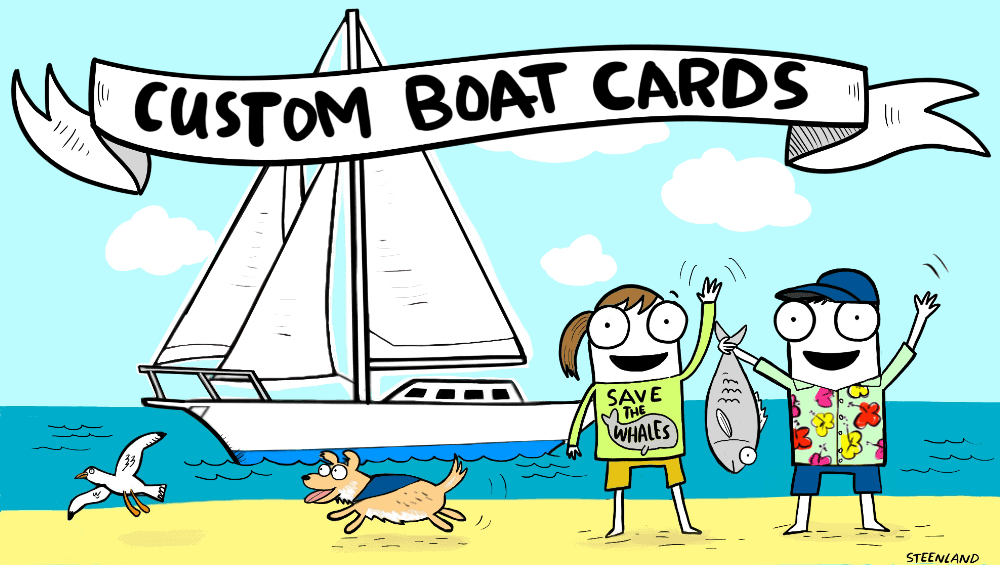 We have a new friend and fellow cruiser from Down Under! Sarah Steenland hails from Queensland, Australia, the land of wombats, koalas, and kangaroos, left her hometown, a smallish seaside city called Townsville, to cruise abour S/V Sea Monkey.
She tells of her sefaring tales and elicits comic relief for herself and other cruisers using her unique illustration talents. They cannot be described, you simply must see for yourself on her cruising stories blog.
We have also commissioned Sarah to do the the cartoon on our shirts for the 2018 Catamaran Rendezvous in the Abacos. It is a super cool fun cartoon! Check it out here>>
Get Your Very Own Illustrated Cards
We wanted to let you know about her amazing work and let you know about her fun offer to make custom illustrated cards for your boat and crew for $125. Interested? The limited time offer is only for her subscribers so visit her website to plop your email in and hit enter! Then you can email her to order.