We returned from the Bahamas a couple of weeks ago where we participated in the 42nd Annual Abacos Regatta Race Week (RTIA). We had ten days of unadulterated fun while competing in four races from different islands each time, several lay days in between, and a cheeseburger party at the end of the week on Fiddle Cay. Only a few of the participants have ever raced before and even though we all talked tough in the pub, nobody took himself or herself too seriously.
However, when all the multihulls gathered at the start line of each race, you could feel the tension. There was a Catana 58, a Wharram 58, two Lagoon 450 SporTops, a Lucia 40, a Fountain Pajot 43, and two trimarans among others. It was quite a mish mash of multihulls and even though we all swore that it is "just a fun event", we all wanted to win! So, needless to say, every crew strategized and planned and gave it their all. The winds were light and all the crews pulled out every trick in the book to make the heavy cruising catamarans move faster.
The organizers did a nice job designing the race courses. Some races were around-the-cans races and others were laid from island to island. After a few practice runs, we were ready and raced like old pros. Lo and behold, our Zuri and her crew picked up two trophies, a first and second place! We got the second place after a restart penalty. We crossed the start line two seconds too early! Nevertheless, we were ecstatic! The trophies are carved from conch shells and mounted atop a piece of driftwood and each one is unique. By the end of the week, we had our sail changes, spinnaker jibes, and tactics spot-on and we felt like we were ready for the Americas Cup!
After each race, we had a layday to move from one venue to the next and carry on with the party while basking in the 95 degree Bahamian summer heat. We pretty much spent most of the time floating on noodles with cocktails in our hands in the turquoise water of the Sea of Abaco or visited Piggyville on No Name Cay or Pete's Pub and the bronze foundry in Little Harbour.
There are endless fun places and beaches to visit! Every evening Mount Gay Rum sponsored free rum for the race participants between 6:00pm and 7:00pm at our nightly gatherings ashore, accompanied by awards, music, and camaraderie with fellow sailors about the day's events. Sailors and free rum…mmmm.
We all agreed that racing on a catamaran is a damn nice way to do it. The crew aboard monohulls work hard and is in a constant balancing act, holding on for dear life. Don't get me wrong, we usually love racing like that for a few hours but when we race on our cat, we really enjoy the relaxed atmosphere. Throughout the race, we can usually walk around the boat, stretch out on comfy seats or sit around the table sipping cocktails and snacking on delicious appetizers, unless we race around the cans. It feels a little like a luxury day-cruise instead of a regatta. As I photographed our friends and the other race participants as we passed them, I had to smile. We are so spoiled!
The week ended too soon but we had a blast! Although the week was hot, it was filled with good times, and fun people. We are already talking about a repeat performance next year!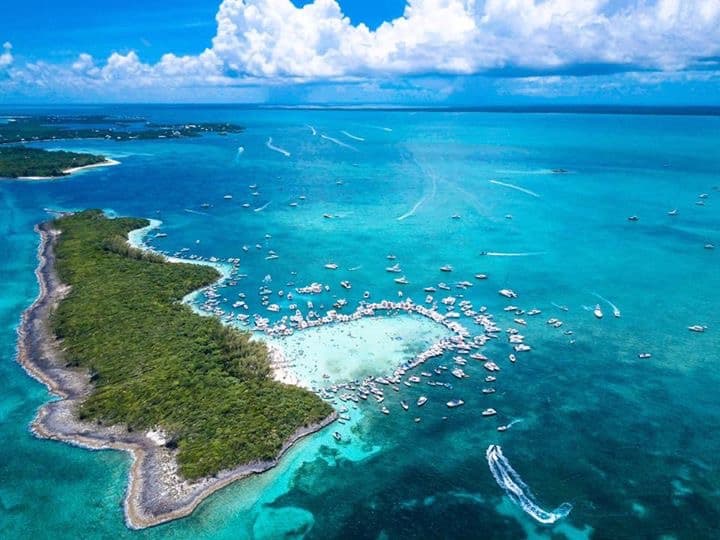 This picture shows all the boats at the Cheeseburger Party at Fiddle Cay. What a blast!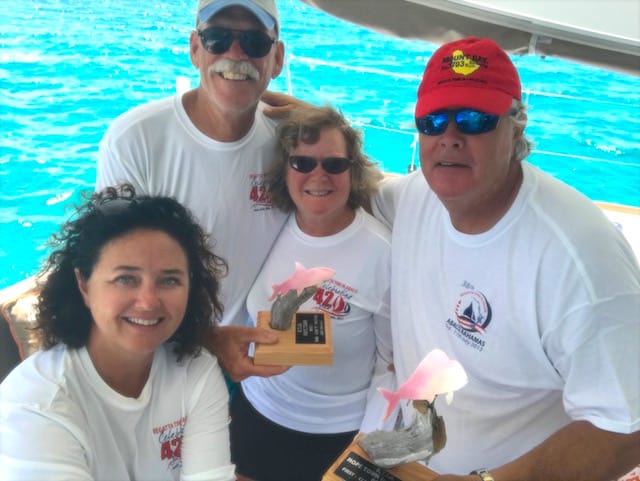 The Catamaran Guru winning team!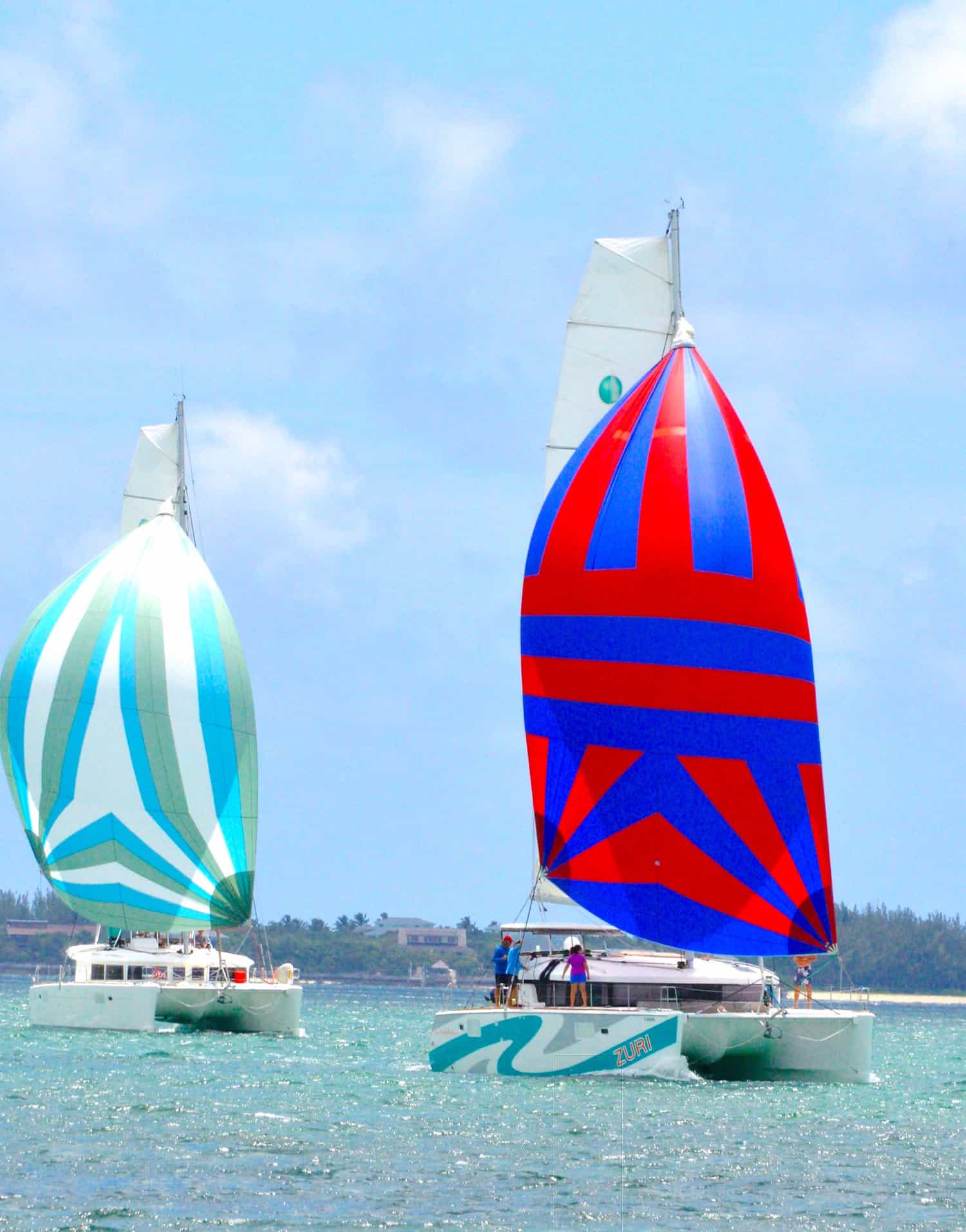 Two Lagoon 450 SporTops under spinnaker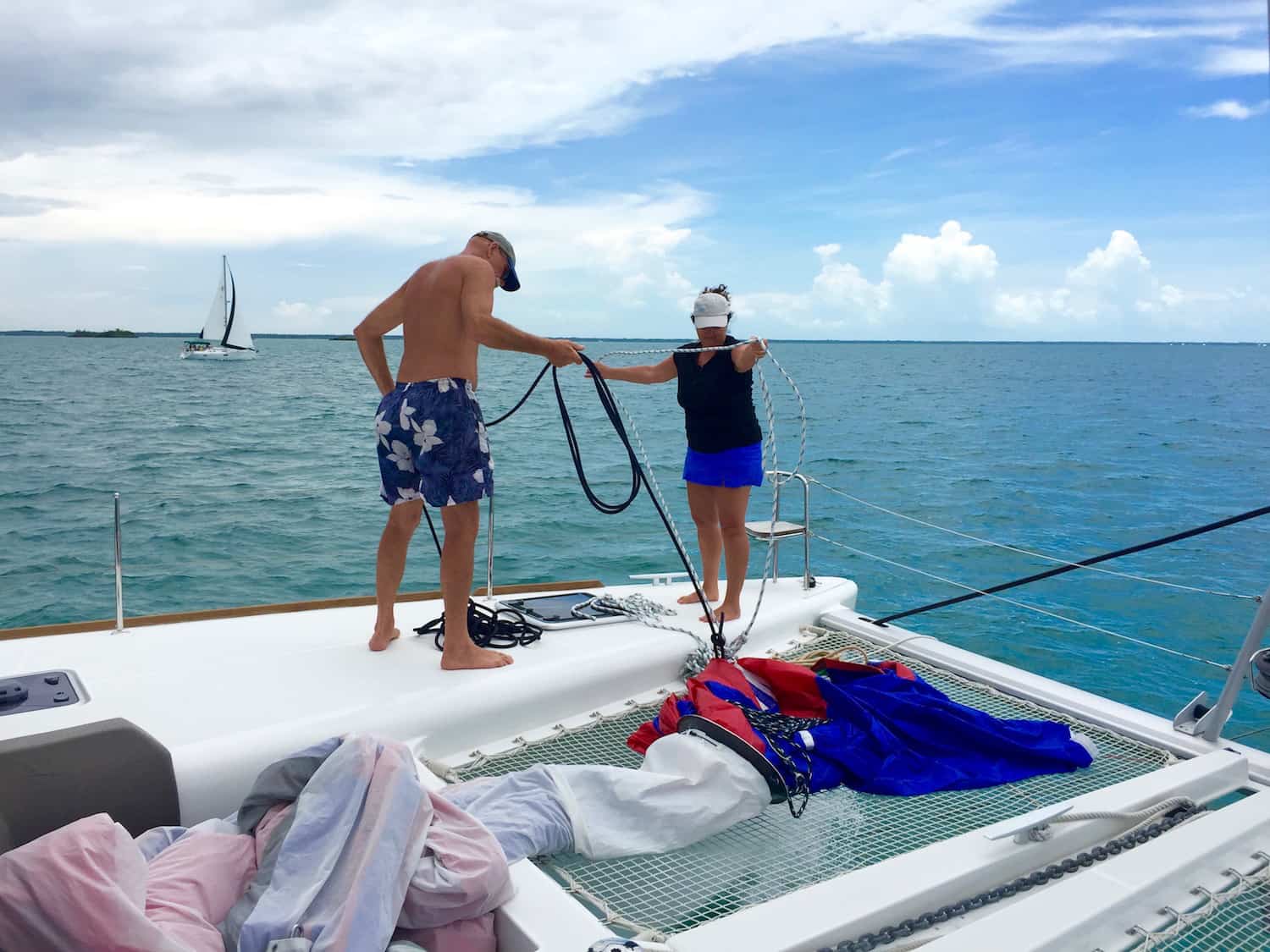 Estelle and Donald working the foredeck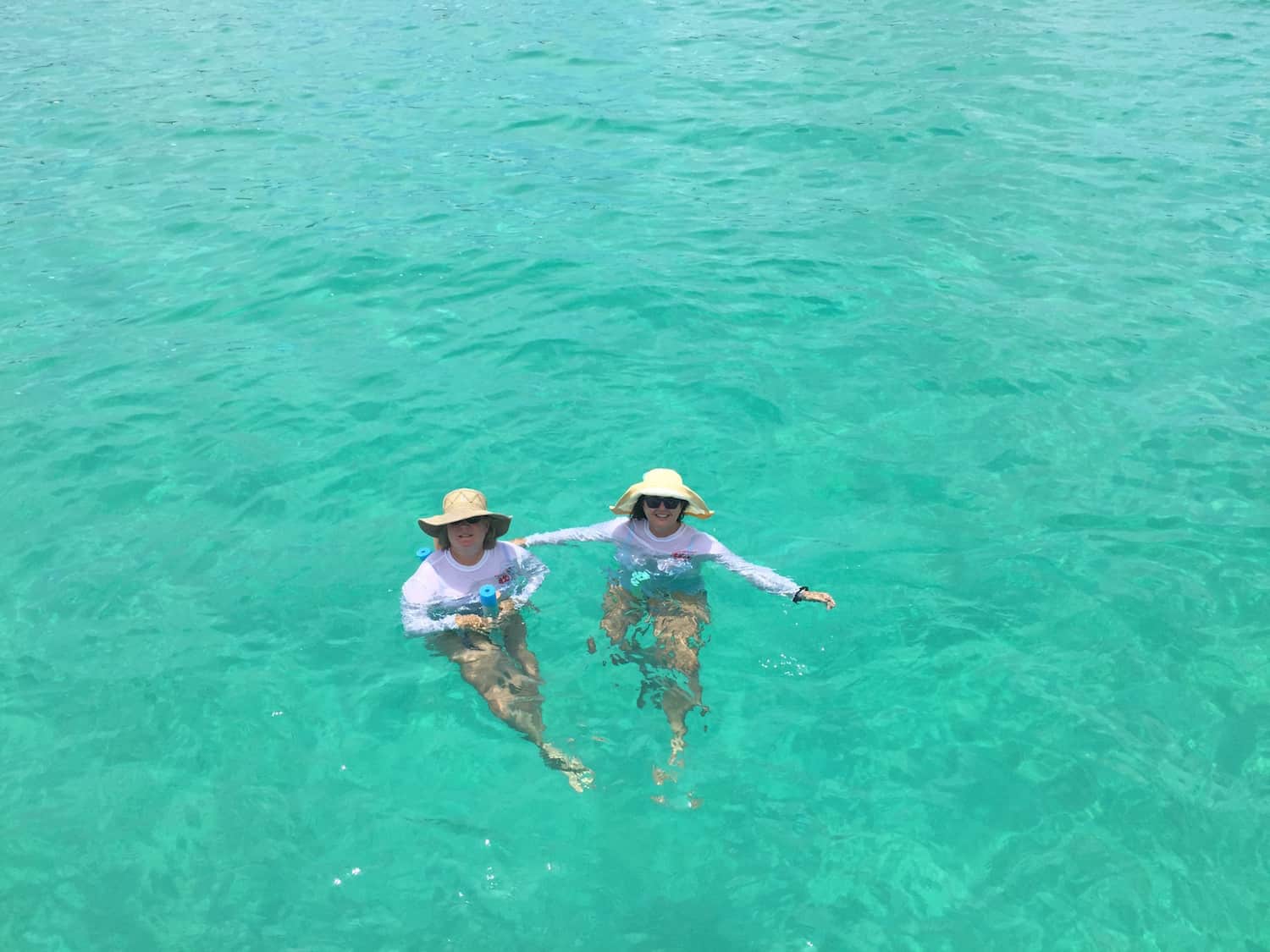 Lynda and Estelle enjoying the crystal clear water at Treasure Cay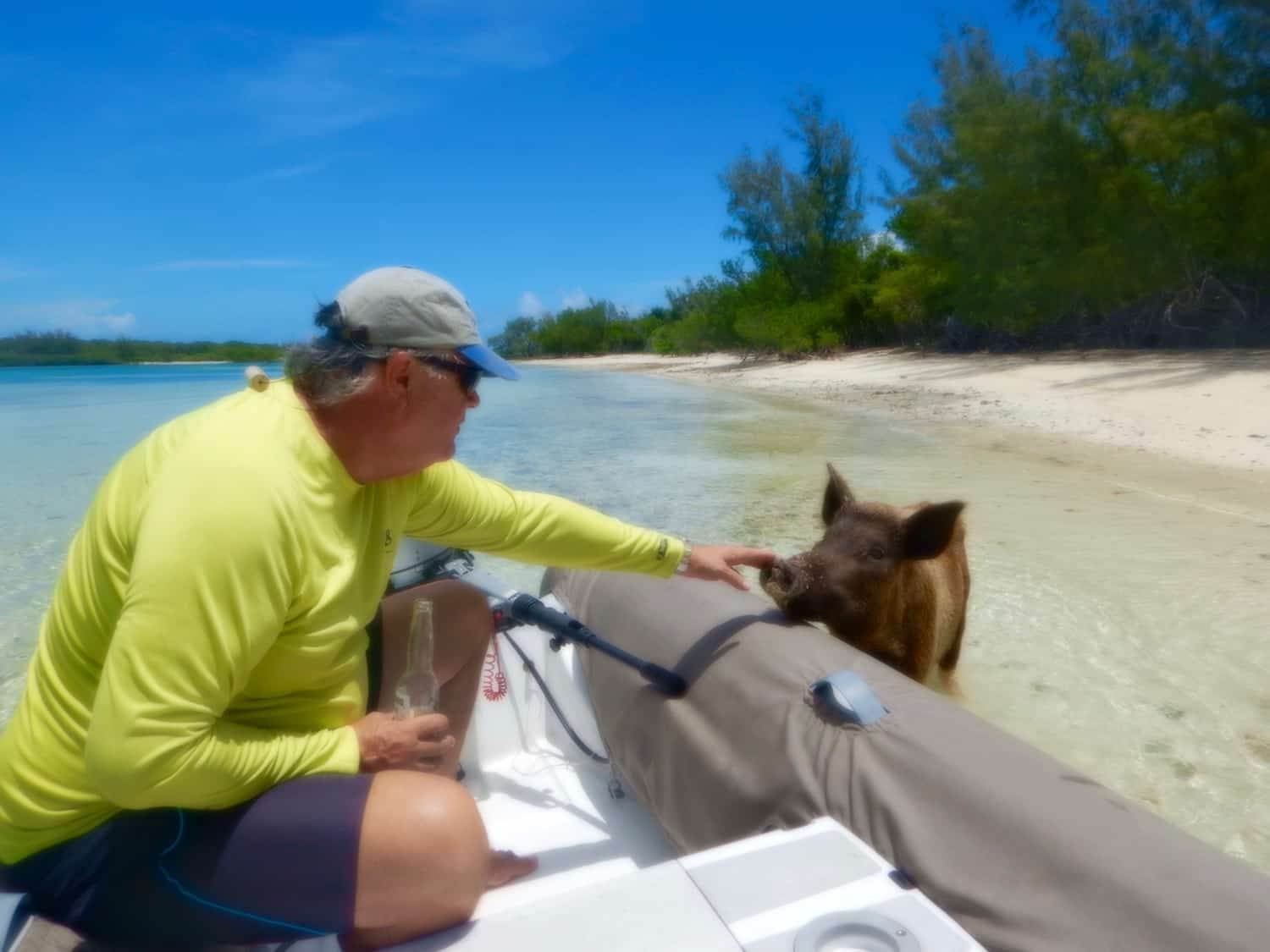 Piggyville's famous Abaco pigs on No Name Cay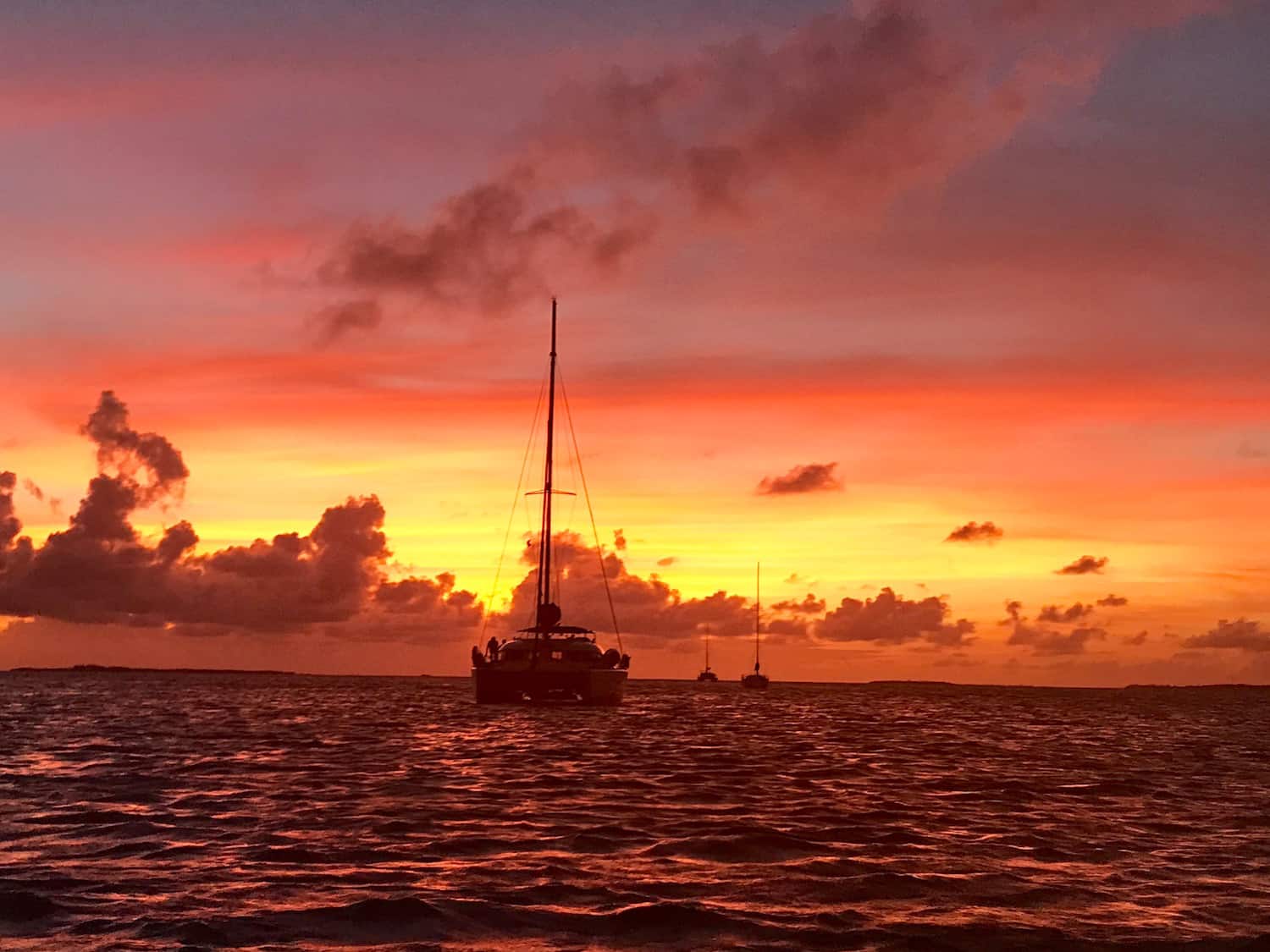 Spectacular sunset in the anchorage outside of Hope Town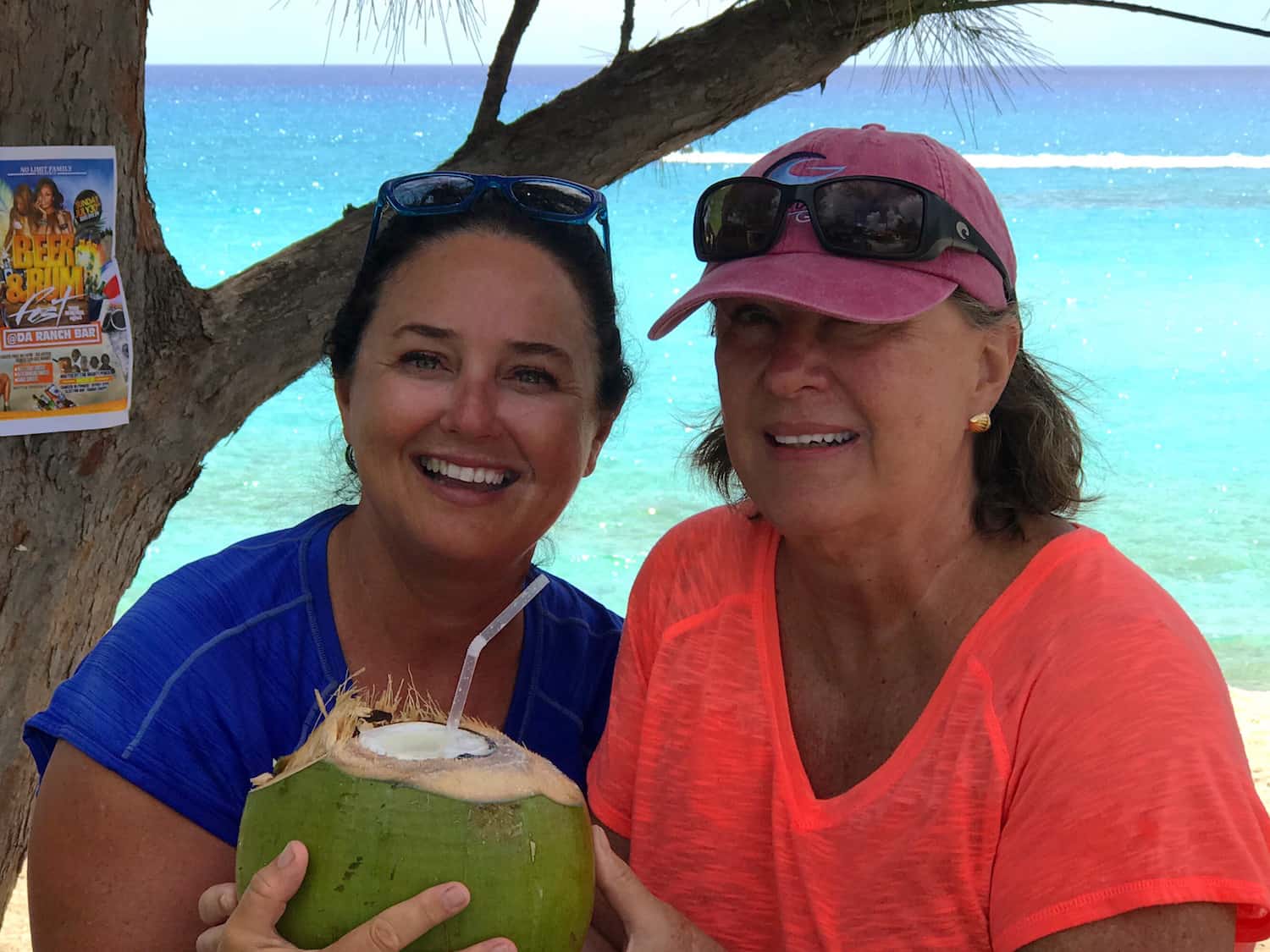 Fresh coconut water on the beach!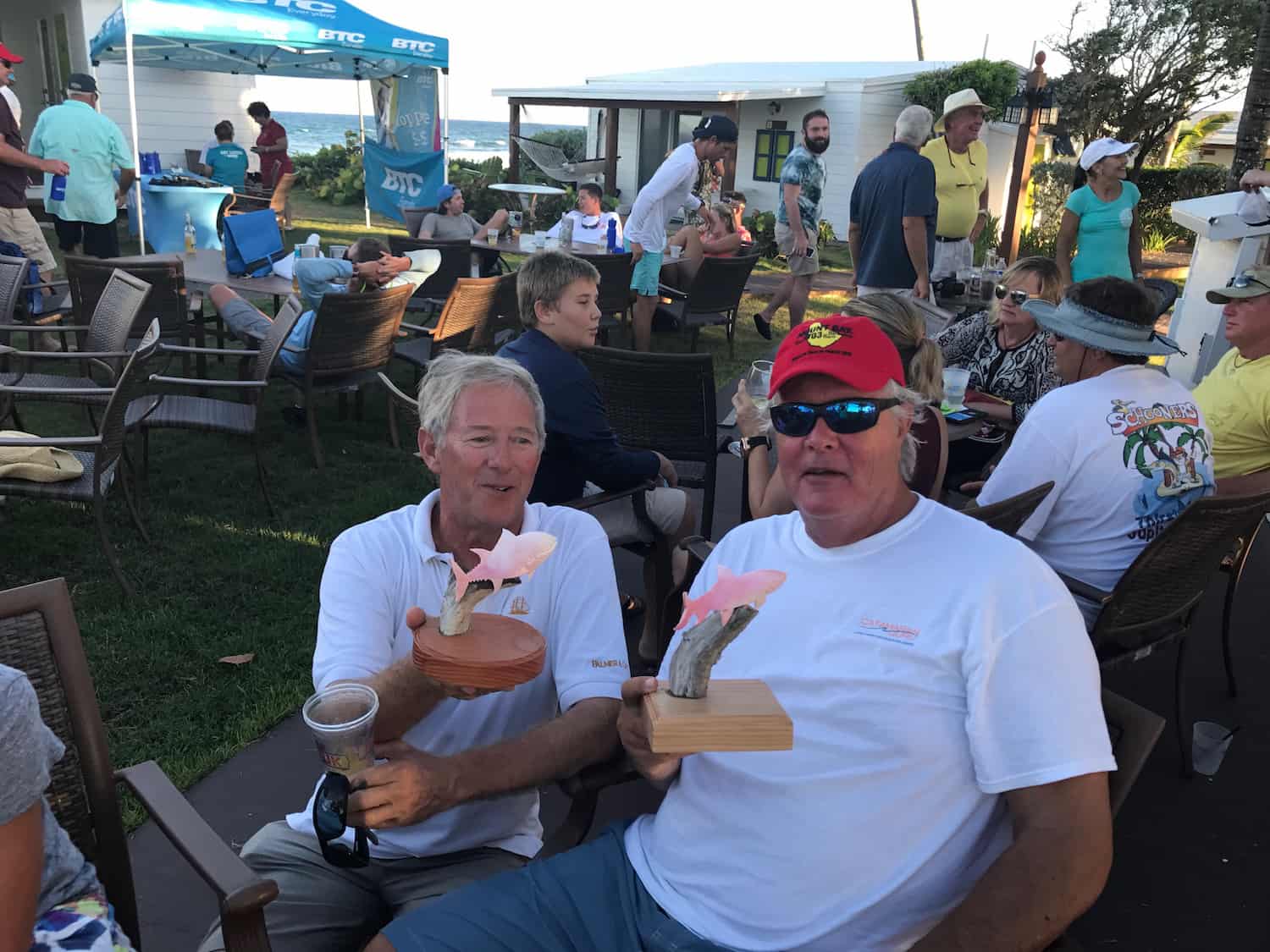 The captains with their conch shell trophies!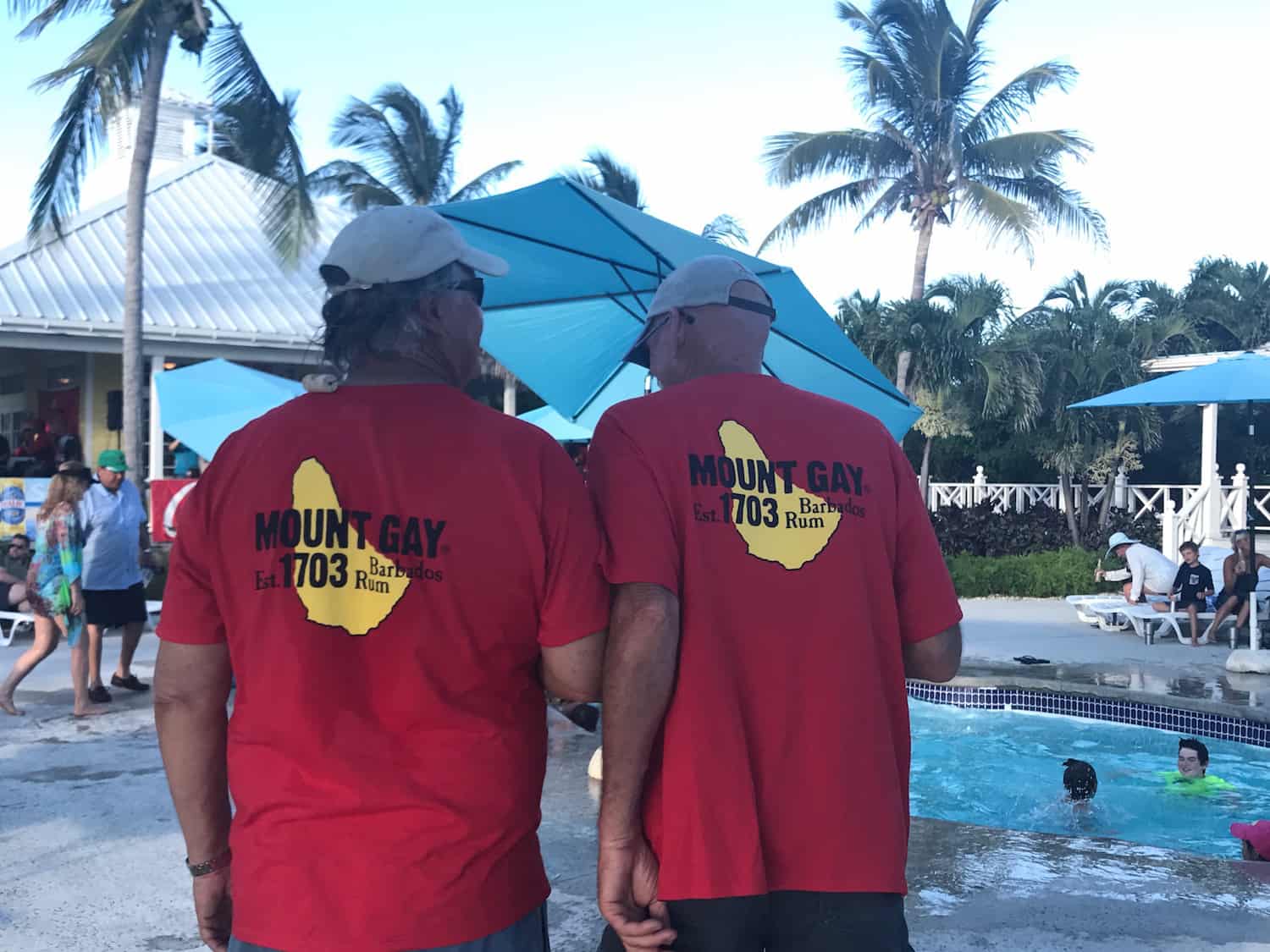 Mount Gay Rum was one of the sponsors and responsible for a few hangovers!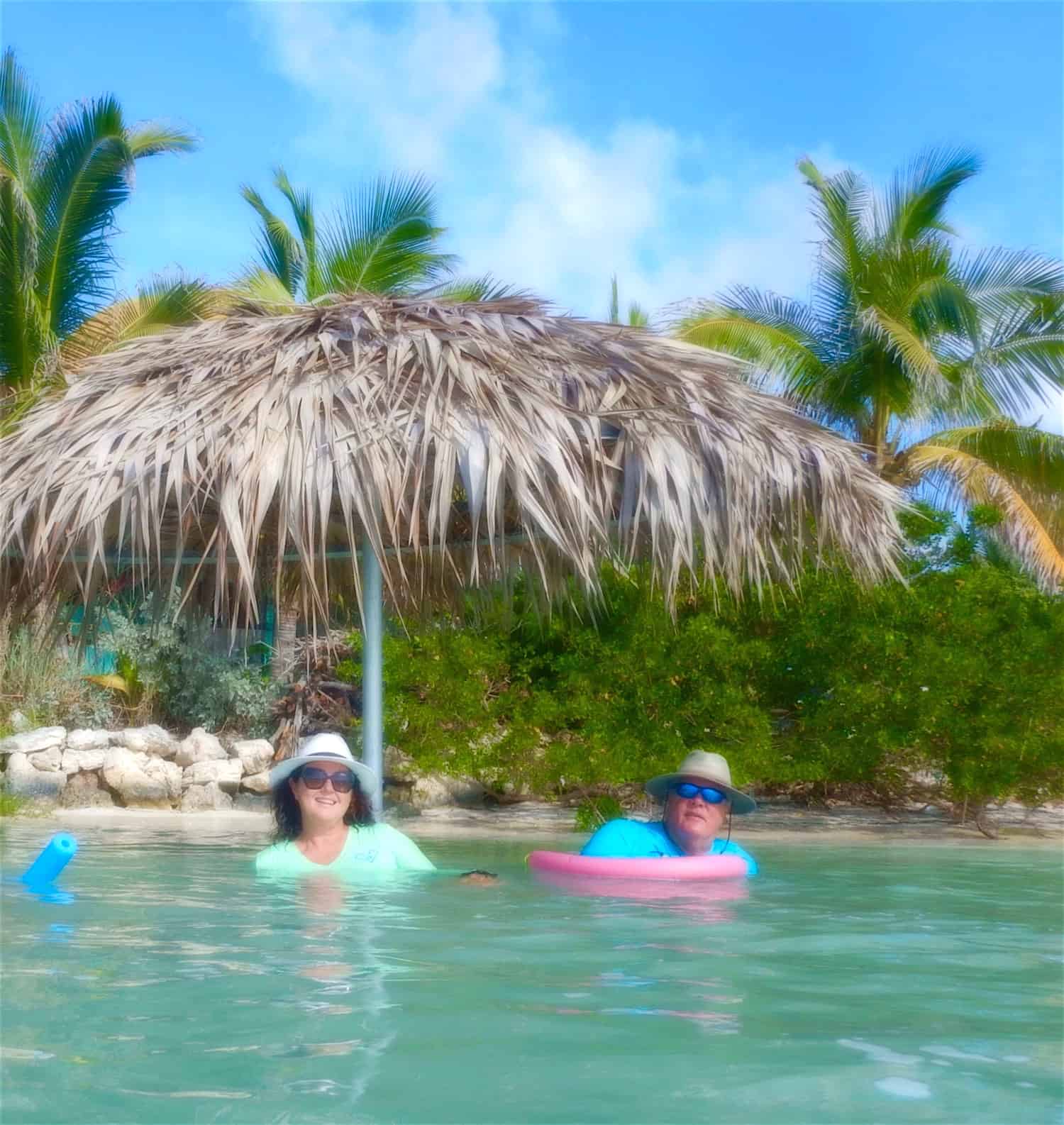 Real island style in Little Harbour! What else to do but float in the water in 95-degree Bahamain summer heat?
The Mount Gay Rum is flowing!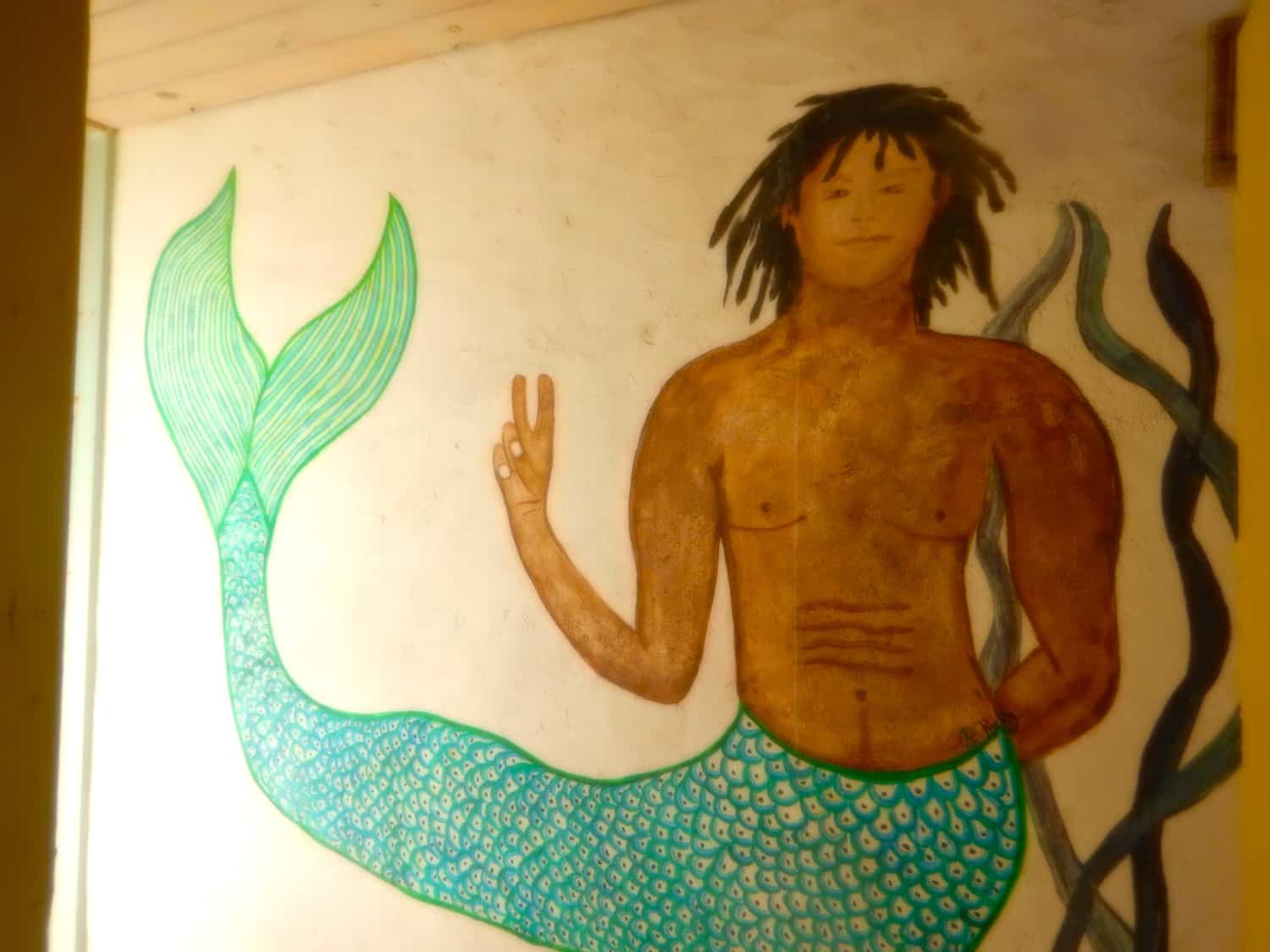 Bahamain dude mermaid in the ladies bathroom. Sweet!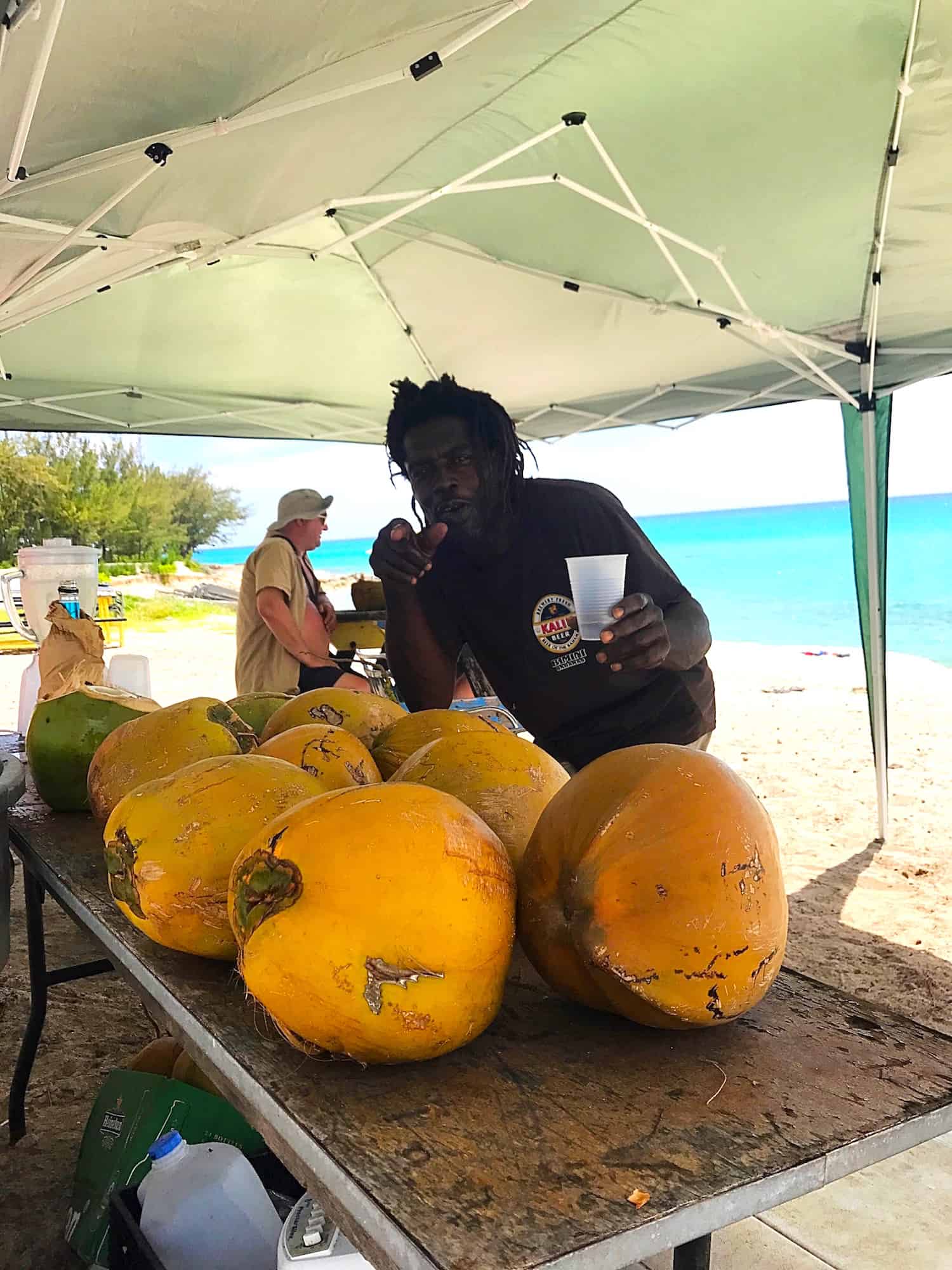 Entertainer and "world famous" Bahamain bartender?!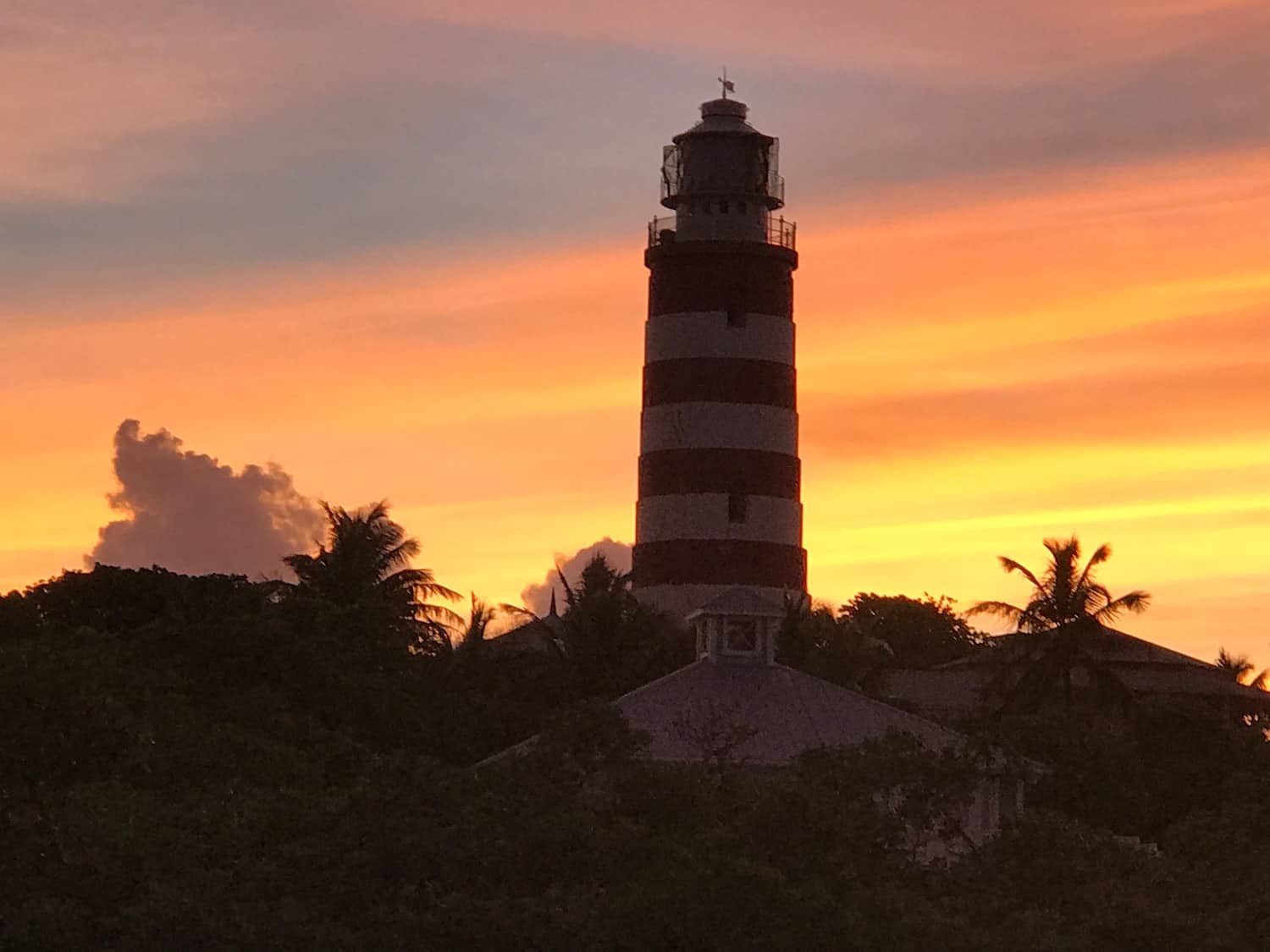 Hope Town candy-striped light house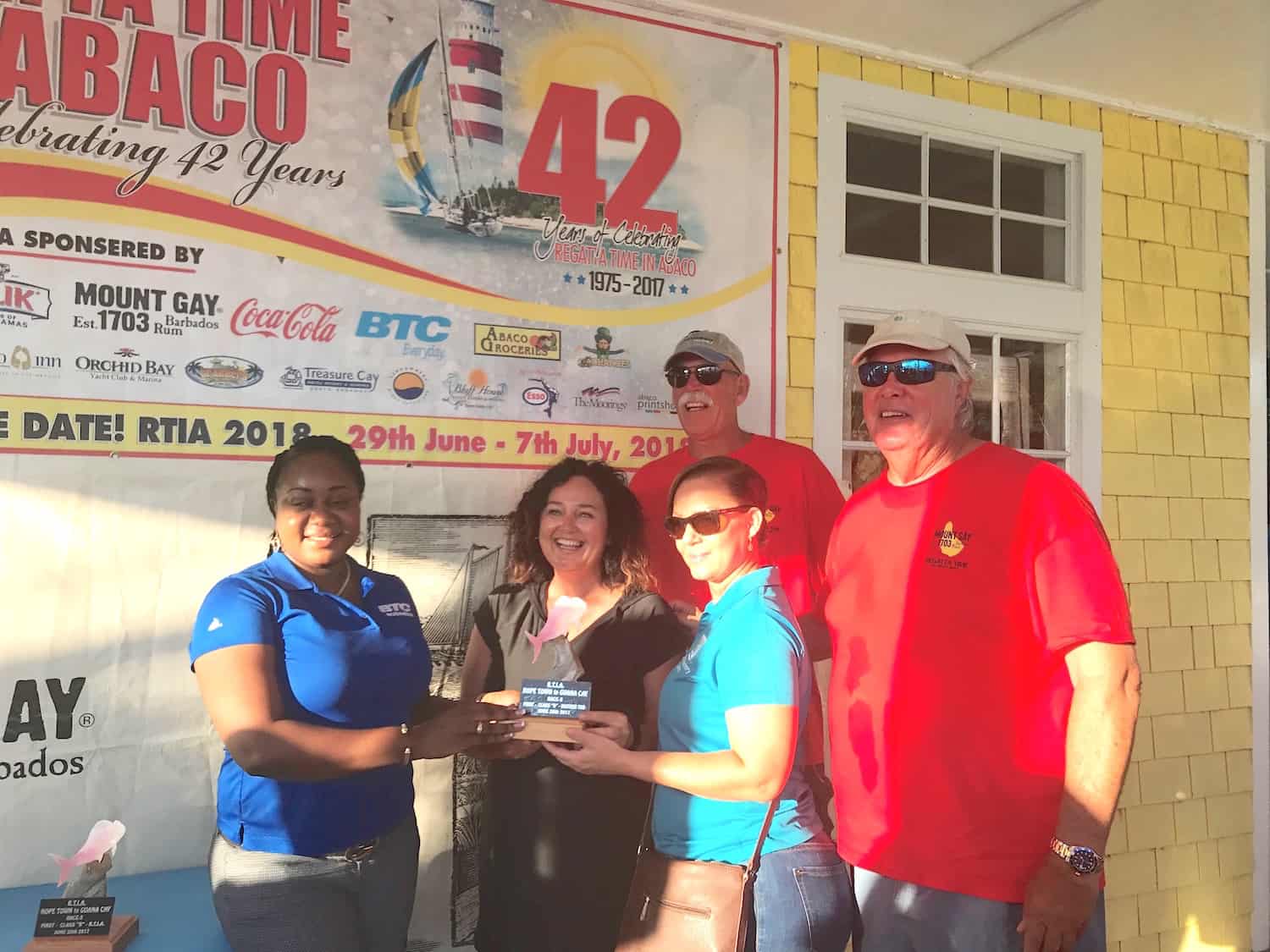 Accepting Zuri's sail racing awards on Guana Island
Tragedy struck as the mast snapped on the trimaran. All was okay!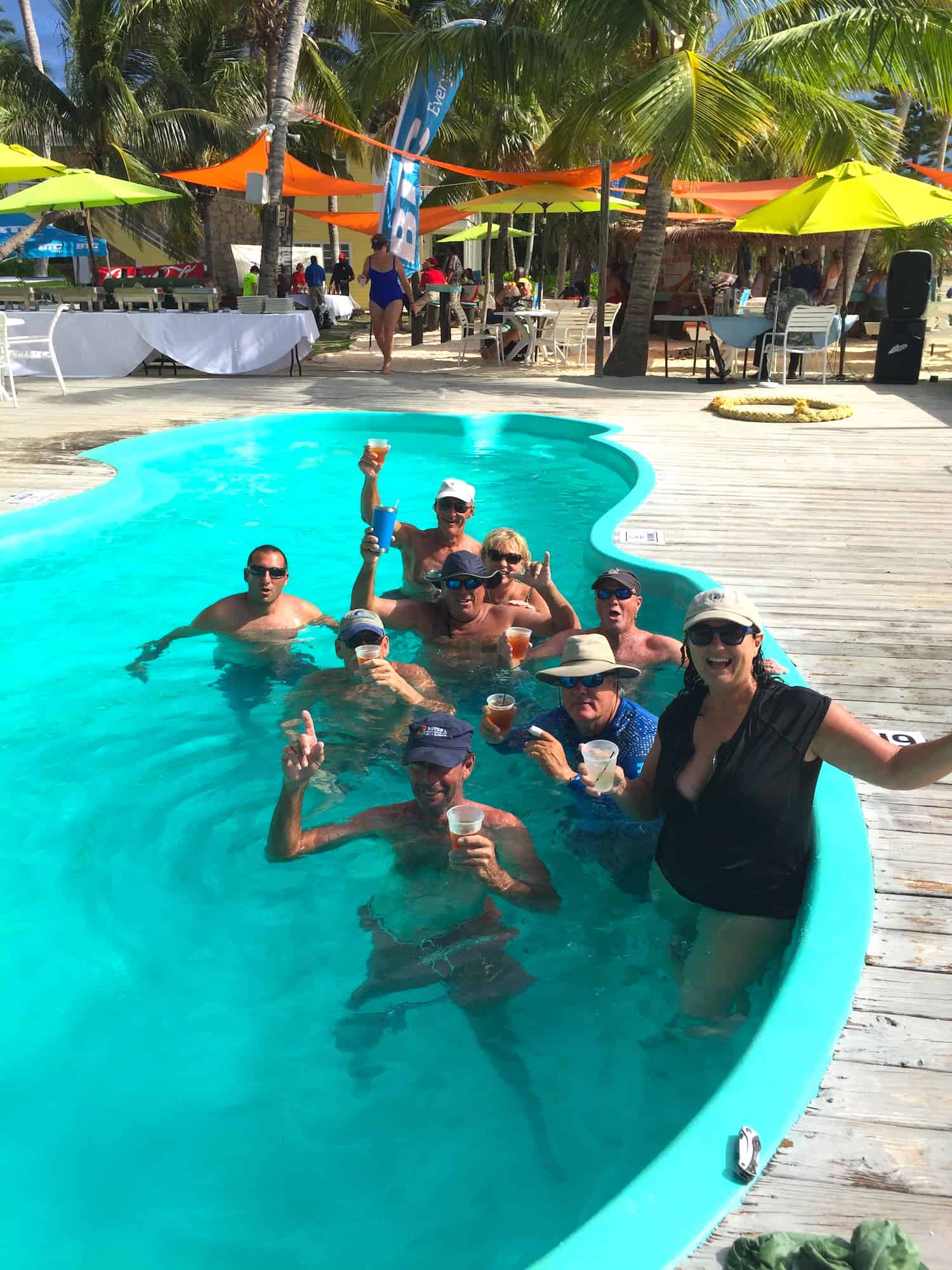 Fun after-party at Grabbers on Guana Island