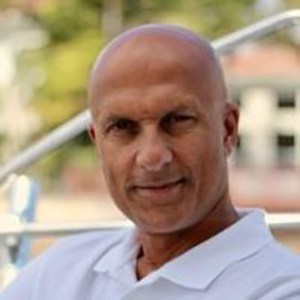 Terry Singh / Yacht Broker​
Terry's passion for sailing and boats is infectious and his knowledge is extensive! He can help you find the boat that fits your needs and your financial goals. Not only does Terry guide you confidently through negotiating price and terms and completing the yacht-buying process, he also invites future liveaboards to join him on his own catamaran to experience the lifestyle. Work with Terry to start the journey to making your yacht dreams come true. It is easier than you think!  
Email: terry@catamaranguru.com | PH: 720-471-0887
Live-Aboard Sailor and Yacht Broker
Terry is an avid sailor starting his 20-year long love affair with the water by learning to sail on Lake Ontario. Two boats later, he moved to the western coast of Canada and set up residency in Victoria living aboard full-time. Always looking to expand his boundaries, Terry took his 32-foot sailboat down the US West Coast and tied up for a couple of years in San Diego, California. Looking to the future and feeling the pull of bluewater cruising, he acquired and re-fitted a 53-foot Amel Super Maramu ketch which he and his wife then took to the South Pacific and back putting 16,000 NM under her keel.
Having satisfied the appetite for monohull bluewater cruising, Terry and his wife, Dena, sold their West Coast boat in favor of moving onboard a modern ocean-going catamaran berthed in Florida. Khaleesi is a 2018 Lagoon 450 SporTop version. Terry and Dena help couples make the transition from a home on land to their home aboard by teaching them onboard Khaleesi. Couples can get firsthand knowledge from these experienced liveaboards.
As a sailor, owner, and live aboard, Terry knows exactly what it takes to buy, sell, own, operate, live on, and maintain a yacht.  His knowledge of what it takes to purchase, upgrade, prepare, and maintain a yacht for oceangoing conditions is extensive. As importantly, his knowledge of how to make a successful transition from a life on land to water is an invaluable addition of the unique pool of resources that Catamaran Guru offer whether you are looking to buy a catamaran or sell one.
Terry has developed the highest level of professionalism during his 30-year career in technology sales, business development, and management, which he now dedicates exclusively to Catamaran Guru. As a broker, Terry not only handles the buying and selling transactions for his clients from start to finish, he also invites prospective buyers onto his own boat so they can get a real feel of what yacht ownership is all about.
My Liveaboard Catamaran, Khaleesi, a Lagoon 450S