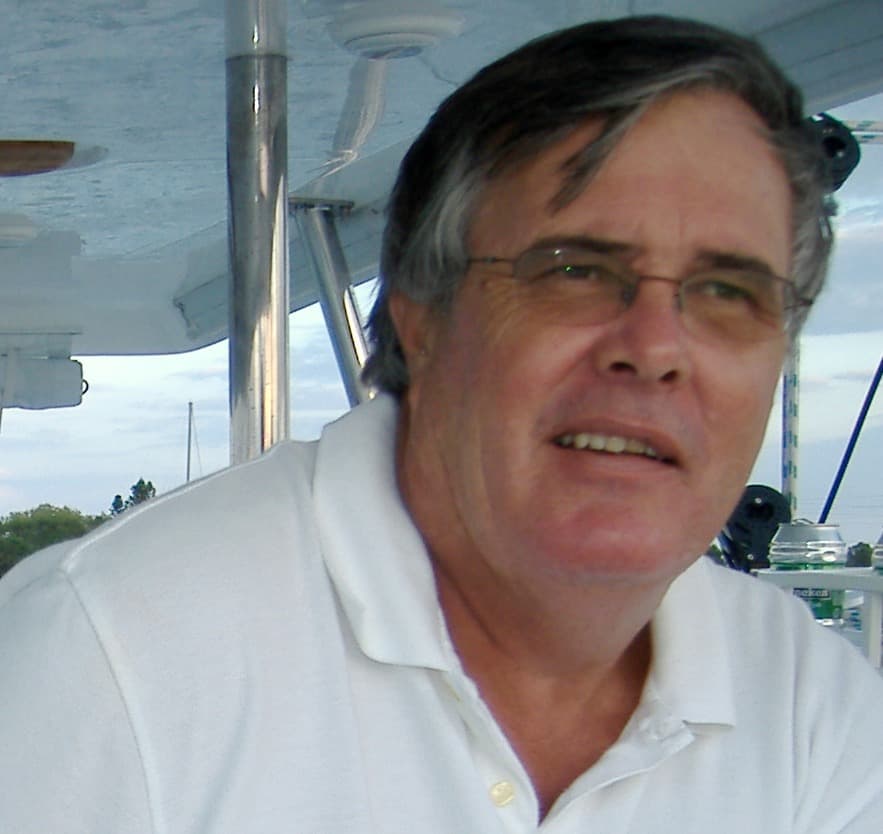 STEPHEN COCKCROFT / EXCLUSIVE BUYERS' BROKER
LARGE CATAMARAN SPECIALIST
Stephen Cockcroft has been sailing since 1975. For more than 25 years, he has influenced and consulted in many aspects of the sailing industry. He is formerly from South Africa where he built his first ocean-going yacht in his backyard. This DIY sailboat project set him on a course to sail it 30,000 NM ending up in the USA where he now resides and is a proud citizen.
stephen@catamaranguru.com | Phone: 1-804-815-5054 | Skype: stephencockcroft
Looking for a large catamaran for sale? 
Catamaran Guru's team knows the large catamaran market. We are the top catamaran specialists in the industry with over 25 years of experience in all areas of the yachting industry, from small craft to mega yachts and from construction to sailing to brokering.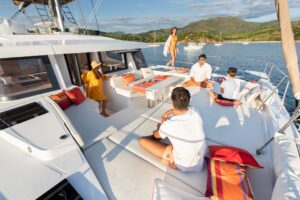 We serve as impartial advocates for you, the large catamaran buyer. In the last five years, we helped boat buyers purchase more than 20 catamarans over 50ft, including the first two Lagoon seventy7 catamarans sold in the U.S.
We offer hands-on expertise for most catamaran brands. Our consulting services are comprehensive and at no cost to you, the buyer!
As Independent yacht brokers, Catamaran Guru provides a conduit between buyers of large catamarans and the manufacturers. We provide a platform for the buyer to explore all avenues of the semi-custom, custom or new construction catamaran.
We provide expert advice on all aspects of the buying and building process and we guide the buyer to explore all options to reduce the cost of yacht ownership.
Why Work With Us To Buy A Large Catamaran?

Our vast experience of the international marine business, technical sailing and catamaran knowledge, financial expertise in yacht buying and selling, global sailboat tax issues and opportunities, and understanding of charter program contractual aspects makes our team the one you would want in your corner representing your interests as a luxury yacht buyer.
We act as your consultant in every aspect of your big catamaran buying experience, from figuring out what you need and want to helping you find the optimal way to purchase and reduce costs to finalizing the transaction. 
Crewed Boat Business Program With Income and Tax Advantages
The combination of tax advantages and operating income provide opportunities to not only offset the costs of ownership, but also to create positive net worth through yacht ownership. To learn more about tax advantages and special financing for crewed yacht charters, call us at 804.815.5054 or email us for a consultation.

Crewed Yacht Business Models
Crewed yachts have a full-time live-aboard crew (Captain and 1st Mate/Chef). The owners can be the crew and run their own boats or can appoint a prosessional crew
Crewed boats are flexible as far as location is concerned and can migrate seasonally from Caribbean to New England in the U.S. or to the Mediterranean and back.
As mentioned before, bookings go through the clearinghouse and they maintain the booking schedule, handle all client needs and funds and liaise with owners and crew.
Hosts the boat in crewed charter boat shows and do special marketing and advertising
Large Catamaran Brands Available For Luxury Crewed Charter
We have access to all these brands and can help you with the finance, purchase, setting up of the business entity and with the management company / booking agents.
Personal Consultation
Our complimentary personal consultation is structured to provide expert advice on how to create your own crewed charter yacht business on a catamaran.
Your choice may range from a new build production catamaran like Lagoon, Fountaine Pajot, or Sunreef that is available immediately
Or a customized project that requires a designer, architects, a yard and legal contracts, like a McConaghy Catamaran new build project.
We assist you in choosing everything from your ultimate dream sailing vessel to components such as layouts, models, equipment choices and charter ownership advice.
Structuring a crewed charter yacht business and a business plan
Choice of management companies
Special crewed charter finance.
Send Stephen Cockcroft a Note Call 804.815.5054
More About Owning Large Catamarans