Solar Power Catamarans…Ingenious And Real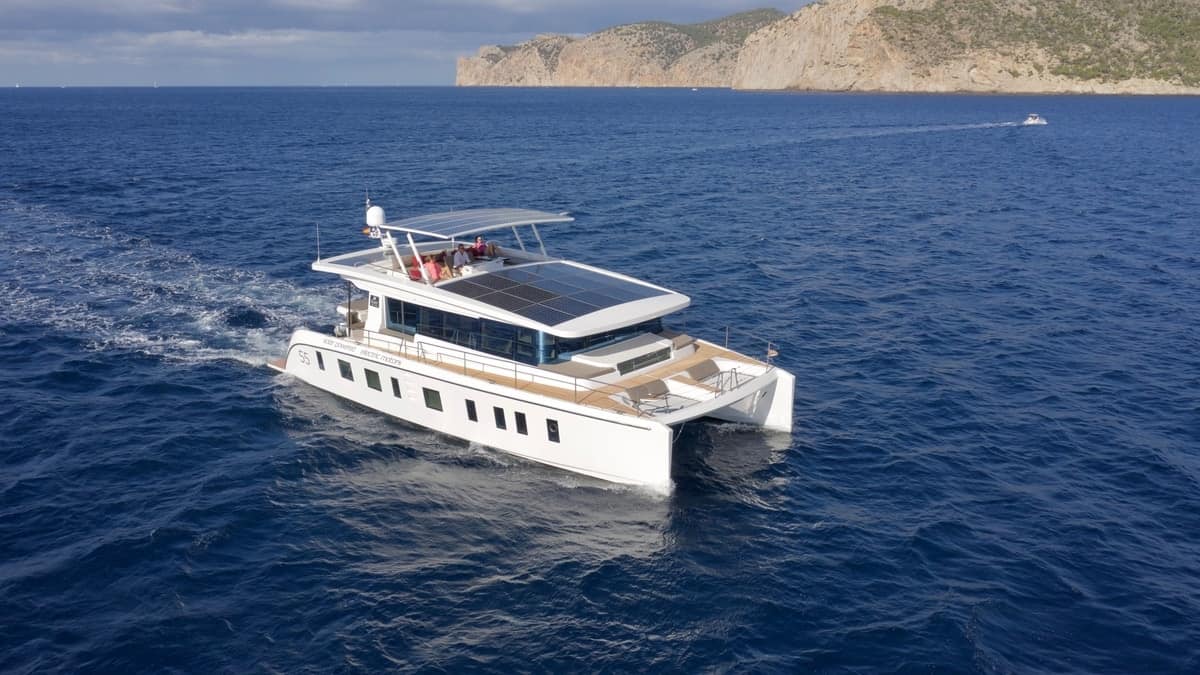 Imagine leaving no footprint except those in the sands on faraway beaches as you silently cruise away. With these solar catamarans, it's possible! We covered these amazing solar-electric yachts back when they were mere concepts. The Austrian-based solar catamaran producer has now sold four Silent 80 catamarans, with the first one under construction in Ancona, Italy with delivery planned for early 2020.
The Silent 80 with its silent electric propulsion, has unlimited range; no noise or fumes. Seventy solar panels, electric motors and lithium batteries (used by Tesla) have been incorporated into the design to make it most efficient while maintaining the overall balance in shape. 
All components are virtually free of maintenance which makes the running-costs much lower than that of a comparable conventionally powered catamaran. The Silent Yacht is powered by electric motors and has a cruising-speed of 6-8 knots, and maximum speed is 10 knots. Without an engine room, the Silent 80 has enough space for a 4.5 meter tender, and gyrocopter!
It's actually quite a tempting proposition to enjoy all the comforts and necessities that requires lots of power aboard without the smell, roar, and Earth-damaging emissions of diesel generators. And eliminating the dangers and inconvenient refills of the propane cooker in the galley is another reason to give a second and a third look at these new solar catamarans.
Read on for pictures and more details of these solar-powered cats with lots of options including hybrid diesel operations and and a true "sail" option.
Silent Yachts Solar Catarmarans in All Sizes
Silent-Yachts is producing the following models:
CONTACT US FOR SPECIFICATIONS & PRICING
All models come with the following options:
Cruiser – 2×30 kW – with top speed of 12-20 Kt
E-Power – 2×250 kW – stronger dual e-motors than the "Cruiser" and more powerful battery banks for double the power and speed of the "Cruiser version"
Hybrid Power – 2×220 HP + 2×14 kW – powerful diesel engines together with the electric motors achieve top speeds of 20+ knots
Sailor – convenience of sails added to the Cruiser in the 55′ range
Sky Sails – towing kite system with full automatic control for the 64′ and 80′ ranges which elminates shade on solar panels by sails and frees up valuable deck space. 
Silent 55 Video & Pictures
Be sure to visit the links above for more images and info. Here is a video and a few photos of the elegant Silent 55.