rtia, Bahamas 22-30 JUNE 2017
Watch our Seminars & Events page for details about all the fun sailing events.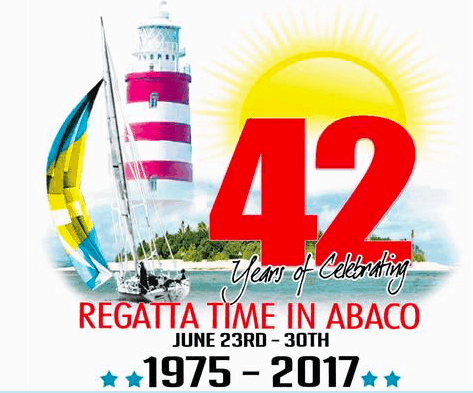 It is Regatta Time In The Abacos, Bahamas! The RTIA Race Committee announced the 42nd annual RTIA scheduled for June 22nd – June 30th and promises to be lots of fun. This regatta attracts a lot of cruising boats every year and this year will be no exception.
The Kick-Off Party starts at Pete's Pub in Little Harbor on June 22nd, after which the races will progress to the north of the sea of Abaco, ending with the Green Turtle Race on June 29th. RTIA is open to all seaworthy cruising sailboats bigger than 20ft and to all skippers and crew of amateur status. We will be racing on Zuri (Lagoon 450S) in the Multihull Cruising Class and we are super excited! There will be a series of 4 races that takes racers throughout the beautiful Islands of the Abacos with family-friendly parties and laydays scheduled in between.
Classes for the regatta include RTIA (spinnaker boats), PHRF (non-spinnaker boats), "Mother Tub" or Cruisers, and Multihull. This Regatta attracts all makes of boats, from live aboard cruisers to J/120 "go-fast" sailboats and has even attracted top racing talent as well as casual cruisers like ourselves. There is an early registration discount if your registration is received before June 1st (click here for Registration). For additional information about Regatta Time in Abaco, visit RegattaTimeInAbaco.com.
Join Us For A Fun Time! Entry Form | Customs Form | Marina Info