Considering Placing your Yacht into a Tax Program? STOP! Read this First!
Operating your yacht as a small business in a charter program can generate substantial tax advantages. We know, because we operated our own Lagoon 450 and now our Bali 5.4 as businesses in the tax program. You can read about our experience and other testimonials from our owners on the website.
And we can tell you that OUR yacht ownership programs DO work! But don't just take our word for it. We hope you watch the video below to hear it straight from real owners in this program with a lot of prior yacht ownership experience.
THE PROBLEM: Generally, the biggest shortcoming of these yacht business tax programs is the lack of visibility and uncertainty to generate enough revenue to cover holding costs. In addition, the projected revenue models are seldom delivered on by most Dealers and small management companies despite all sorts of assurances and claims by them. They do not have the infrastructure or booking power needed to have a secure business plan showing the ability and intent to make a profit.
We wanted to take it to the next level for ourselves and our clients.
THE SOLUTION: In order to NEGATE the stress of unpredictable revenues we teamed up with our friends at Dream Yacht to create the CADILLAC of TAX PROGRAMS! Dream Yacht is the premier and largest charter operator in the world and with their booking horsepower and infrastructure, they are in a position to underwrite revenues at a level that ensures zero financial risk. Add to that the advantage of tax benefits and worldwide reciprocal sailing and you have a win-win-win deal.
This next generation yacht ownership program with tax advantages and a revenue safety net is one of a kind and exclusively available on the Dream Yacht platform.
Stephen of Catamaran Guru walks you through every step of the process from choosing your yacht, arranging a marine mortgage, creation of the corporation, insurance, documentation and flagging and more. You will not find this type of innovation, flexibility, and low-risk profile in a boat ownership program from a dealer or any other charter company.
Dream Co-Management & Dream Performance Program Advantages
The revenues are underwritten by the charter company so you have regular income and no financial risk.
Flexible owner use with worldwide reciprocal owner exchange on sister ships – sail around the world in more than 50 bases.
You are not locked into a long-term contract
Your choice of brands – Bali by Catana, Fountaine Pajot, Lagoon, or Nautitech
You can choose your specifications and customize your yacht.
You can choose your base location and duration.
You control the level of maintenance.
Access to the Dream Yacht platform ensures that you have a safety net with no financial risk, world class maintenance, robust reservations system, choices of sailing locations, choice of most popular yacht brands, and programs that suit your needs. Dream Yacht continually makes substantial investments in their base infrastructure to improve and upgrade operations and maintenance of the fleet as well as the owner and charterer experience.
Learn More About This & Other Charter Management Programs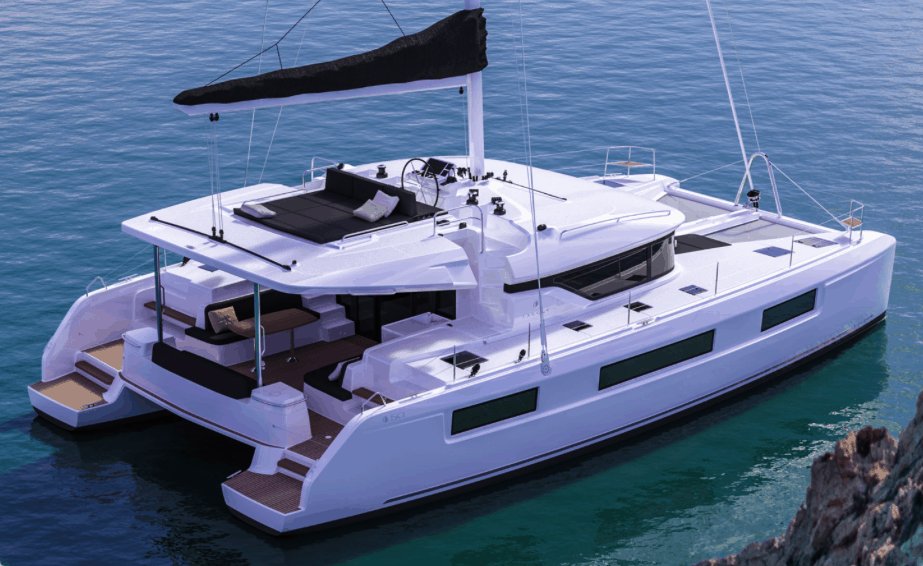 Here are some opportunities for you to visit with us about what yacht ownership program makes the most sense for you.
What is the Yacht as a business Program Exactly?
Read about experiences from more owners in our programs
Visit us at the Annapolis Boat Show
Find out how we operate our business on our own boat. Come and chat with us on the Bali 5.4. We would love to take you on a tour!
When: October 10 – 14, 2019
Where: Bali Catamarans, B-DOCK
Yacht Charter Program Consultation
Call us today for a personalized consultation for your yacht business.
Visit Us at Dream Yacht Open House in Annapolis
When: Saturday, October 5, 2019
Where: Port Annapolis Marina, 7080 Bembe Beach Rd. Annapolis, MD 21403