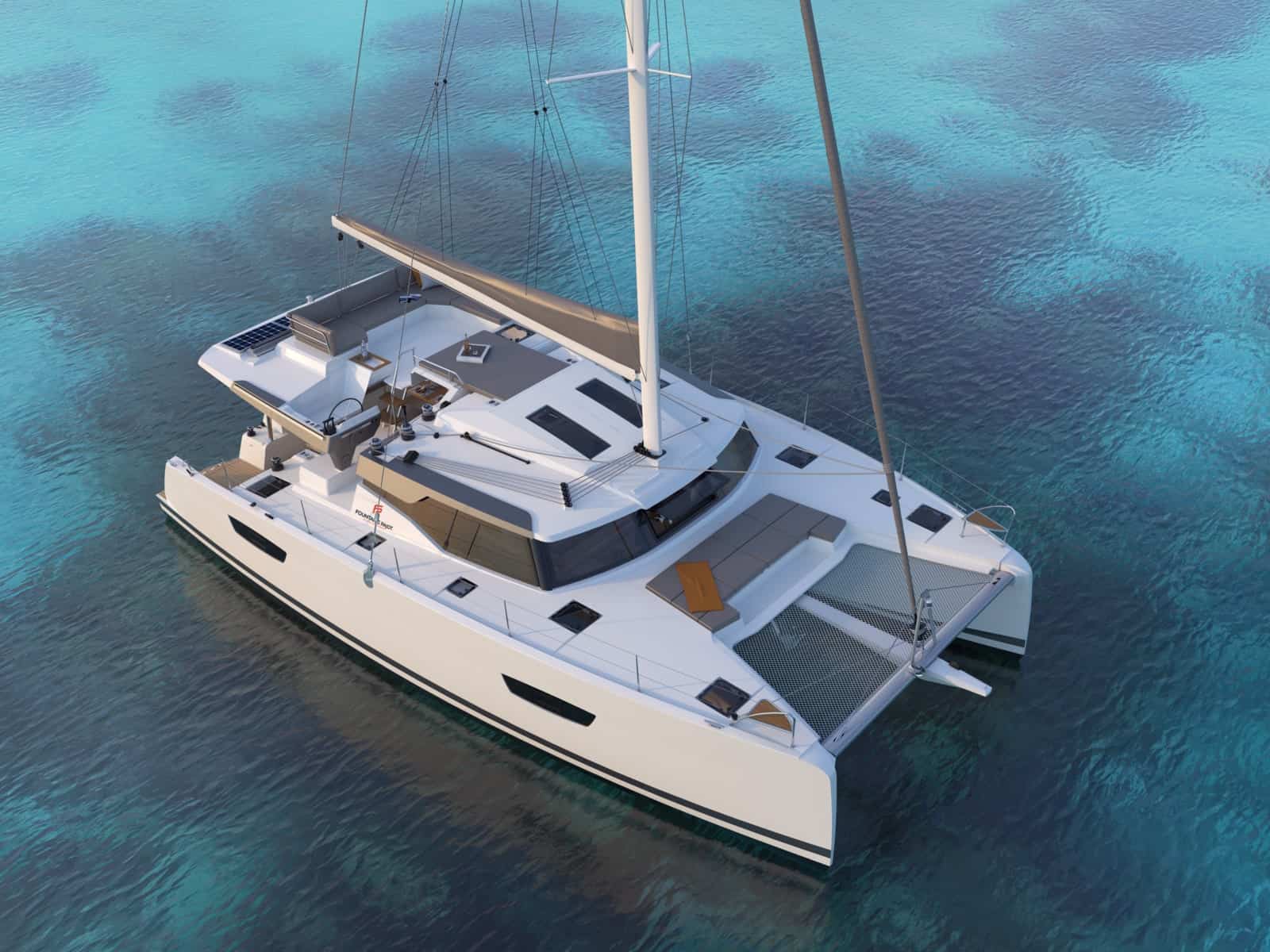 Fountaine Pajot catamarans offer great value for your investment. These cruising catamarans can be found in virtually every part of the world. Elegant styling, well-planned interiors, seaworthiness, and responsive performance make them a great choice for long-term cruising or yacht charter ownership. The Fountaine Pajot boatyard is a pioneer in the manufacturing of composite cruising catamarans. After developing and perfecting sandwich construction technology, the company implemented two new procedures:
RTM Eco (Resin Transfer Molding)
Infusion.
Today, it is one of the top boat builders in France delivering dual sail and power catamaran ranges which are internationally renowned vessels in their market sector.
Fountaine Pajot Catamaran Models
Contact us to discuss which Fountaine Pajot is right for your sailing plans:
Fountaine Pajot Brokerage / Pre-Owned Catamarans
Catamaran Guru can represent you as a buyer's broker if you are in the market for a pre-owned Fountaine Pajot catamaran. Being represented by a professional brokerage house does not add a penny to the yacht purchase price. Yes, our concierge-level buyer's broker services are totally free to you, the buyer. So why not work with your own broker who will work for you when looking to buy a boat?
Search our Global Catamaran Search for pre-owned Fountaine Pajot Catamarans.
Charter Programs & Tax Programs
Catamarans continue to increase in popularity so demand far outweighs supply. This is both good and bad. Catamarans retain value far better and for longer than monohulls because we just don't have enough of them. The bad thing is that new catamarans are becoming more and more expensive. So we are constantly working on ways to reduce the cost of ownership for our clients. Learn about our charter yacht management programs and yacht as a business ownership programs.