Owners of 8 Lagoon Catamarans Meet Up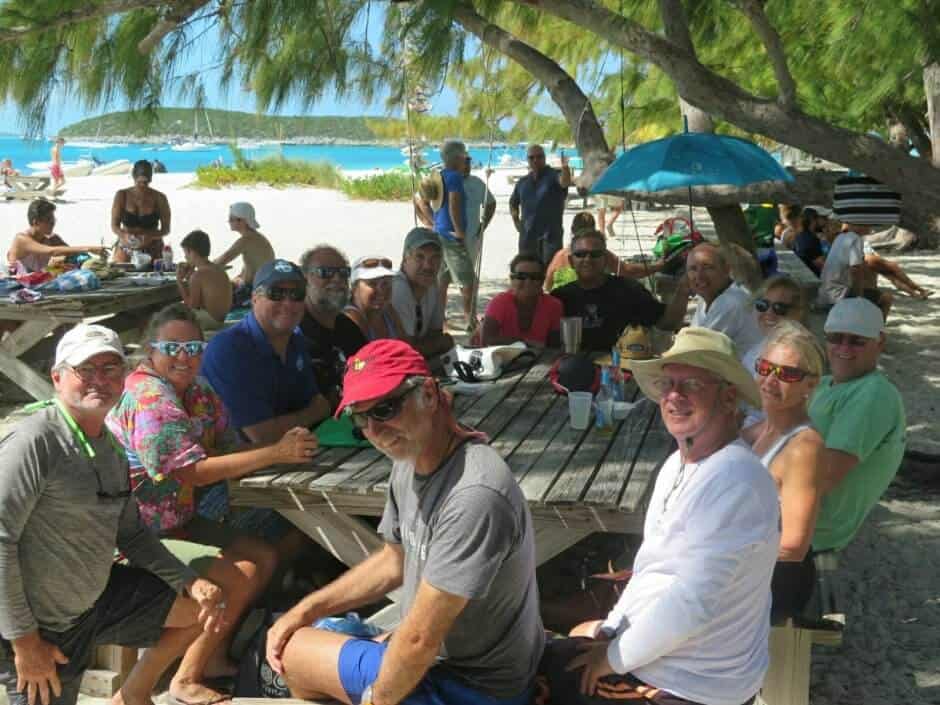 A few of our Annapolis friends are Seven Seas Cruising Association Commodores. They are leaders and fun fanatics about cruising. Recently, they had an awesome idea to meet up with other Lagoon owners in Georgetown on Stocking Island in The Bahamas.
What a great idea! They had a variety of Lagoon cats show up. Here's a summary from S/V Enjoy's blog of the great (and a little crazy) ideas they shared and how they celebrated being Lagoon owners. You can follow S/V Enjoy on Facebook.
Lagoon Catamaran Parts / Service
The one thing they all agreed upon is that parts are not so easy to come by. Here is a link to their online parts service that may help Lagoon catamaran owners.
Share Your Catamaran Camaraderie
Let us know if you organize a similar get-together of catamaran owners!