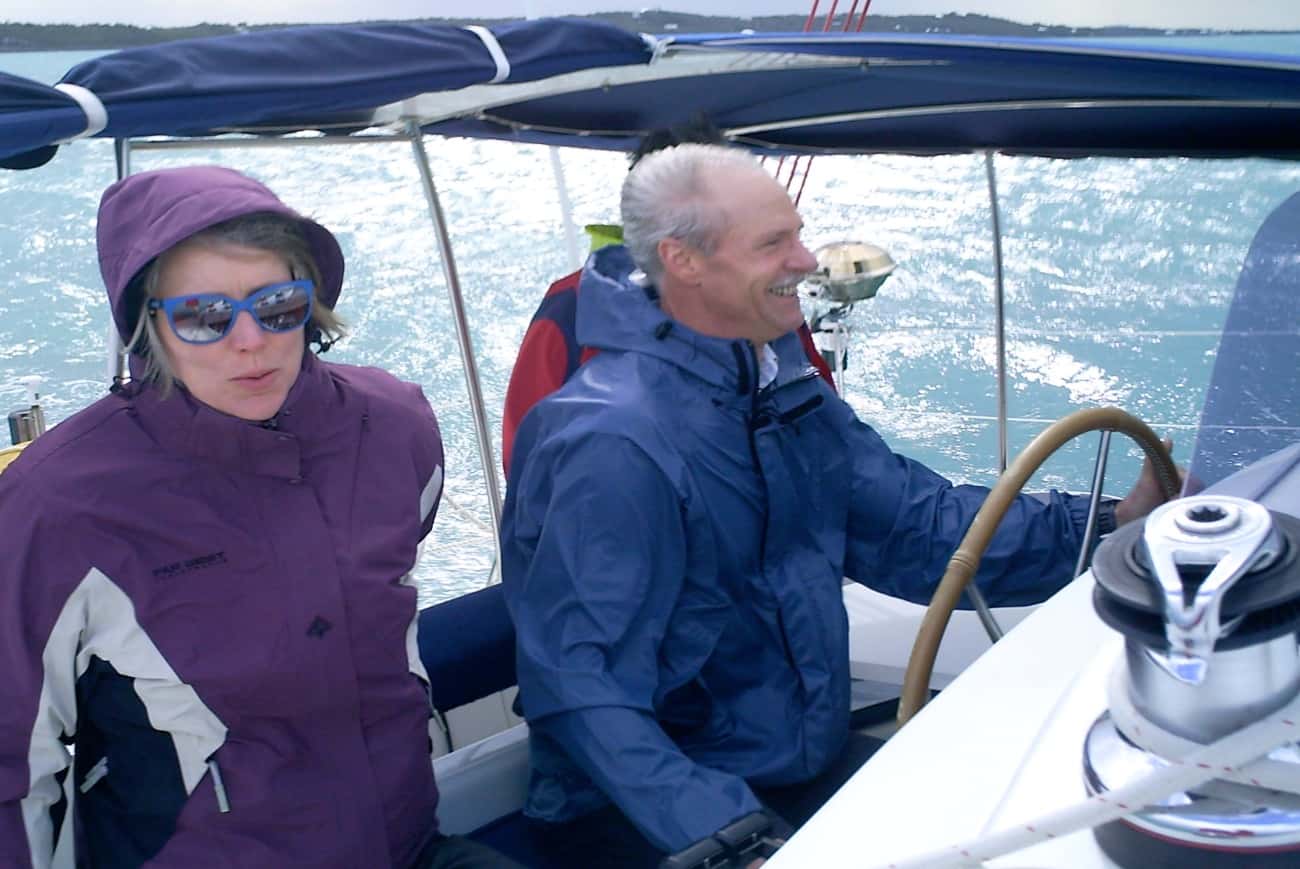 While selling catamarans is our business and we obviously would like to sell as many catamarans as we can, we sometimes have to advise people against buying a boat. One thing we will NOT do, is tell a buyer what they want to hear to make a sale. If a boat is not a good fit for the buyer or their choice of boat does not fit their budget or sailing application, we will try to steer them right. It is quite simply the right thing to do, even if that means not selling the boat at all.
Last week we had a client who came to us for advice, expecting to be sold on one of the ownership solutions that we tout on the website. However, after Brian and his wife relayed their situation to us, we knew that they needed to go a different way. Brian will retire in 3-5 years and he and his wife want to buy a boat to liveaboard on and go cruising after retirement.
Read on to hear exactly how serious we are about being buyers' brokers…on the catamaran buyers' side even when it means not making a sale.
They had many catamaran buying questions:
Which catamaran was right for their current situation and future cruising plans?
When was the right time to buy given their financial situation and retirement plans?
Is charter management right for them and how much should they spend on the program?
Brian and his wife were doing all the right things trying to plan ahead and see what options they had. He attended a boat show to look at possible boat choices and get advice from the "experts". Unfortunately, these "experts" at the shows want to sell a boat at that show, not in 3 or 5 years. Brian was ill-advised by salespeople at the sailboat show. They tried to get him to buy a catamaran immediately, place it into a charter management program, and operate it as a business, using Section 179 and bonus depreciation. By doing that, he could offset the cost of ownership and buy a much bigger, much more expensive boat, much sooner than he thought possible.
This type of offer is always very tempting and it does work (we have employed this strategy for our own boat), but it is not right for everyone. Listening to Brian and what their goals and budget were, it was obvious that charter management is not the right direction for them. We advised Brian not to buy a new boat to place into charter now, but wait a few years until he was ready. Or, to buy a pre-owned boat instead. His financial situation did not need the tax breaks so buying a very good pre-owned catamaran closer to his retirement date made more sense for his goals. Brian was relieved to get confirmation of what he himself thought was the right course of action. So, we did make that sale (for now) but we gained a future client and a friend.
He Sent Us This Testimonial
"Stephen, Thanks for responding. When we were at the boat show in Miami everyone was telling us we needed to buy now for tax purposes, I didn't agree with them as a portion if my pay is already tax exempt. We will wait two years, and if you are still in the business we will work through you, as you are the first person that has provided information applicable to us.
Very respectfully, Brian"
Response from Catamaran Guru:
"Brian, thanks for your continued confidence. We completely understand that yacht ownership is not for everyone and often timing is an issue. It was a pleasure working with you and we look forward to helping you purchase your dream boat when the time comes. Be sure to sign up for our insiders' news for catamarans to keep abreast of industry news, ownership program changes, catamarans for sale, and more!"
Catamaran buying and boat ownership should be a pleasure, not a nightmarish experience. Your yacht broker should be able to consult, advise, and educate you, not pressure you to buy. You should feel like a valued client and insist on superior service and if that means not buying a boat, so be it.
Before You Go Catamaran Shopping
Make sure that you know what you want.

Do your research and be realistic about your expectations.
Decide what kind of boat will suit your needs, make a list of the equipment and features on the boat that are most important to you.
Decide on a budget and most importantly, make sure that you know how you will pay for the boat.

Choose your yacht broker wisely. After a house, the purchase of a cruising catamaran is probably one of the biggest investments a boat buyer will make in their lifetime. So it makes sense to ensure that they have the very best representation. Brokers come free to the buyer, so find a knowledgeable yacht broker who knows the product, understands the industry, and can advise on ALL components of the transaction.
more Reading To Help You Figure Out Your Boat Buying Strategy