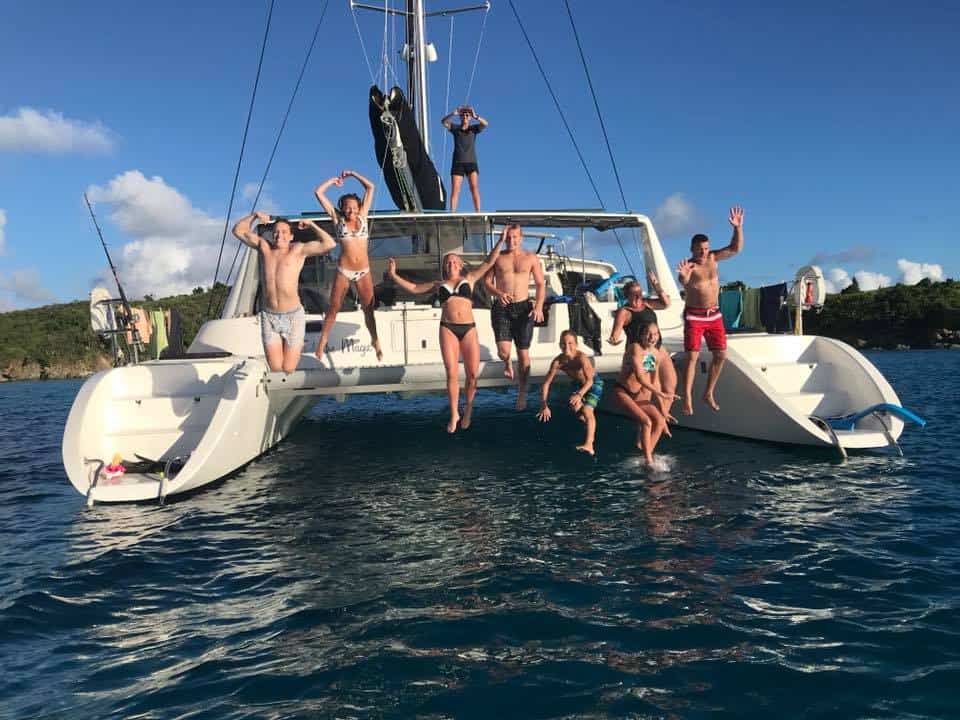 Mike "Hank" Hampton is originally from San Diego, California. and was referred to us by our very good sailing friends of many years, Tony and Cleo from Cape Town, South Africa.
On their recommendation, Hank contacted us to help him find the best possible charter catamaran for his budget. But, that was just the beginning for Hank. He is now on to even bigger things, helping other crewed charter owners make their boat ownership dreams come true with a lot less hassle.
We helped Hank find a pre-owned 5-cabin Voyage 50 catamaran in the BVI on which he planned to run crewed charters. Before long, he packed up his life in the city and permanently moved to the BVI to charter his own boat called "Feel The Magic".
The boat, captain, and chef have earned several prestigious awards and were featured in a USA Today article about the best romantic getaways in the Caribbean and in the All at Sea Magazine among others.