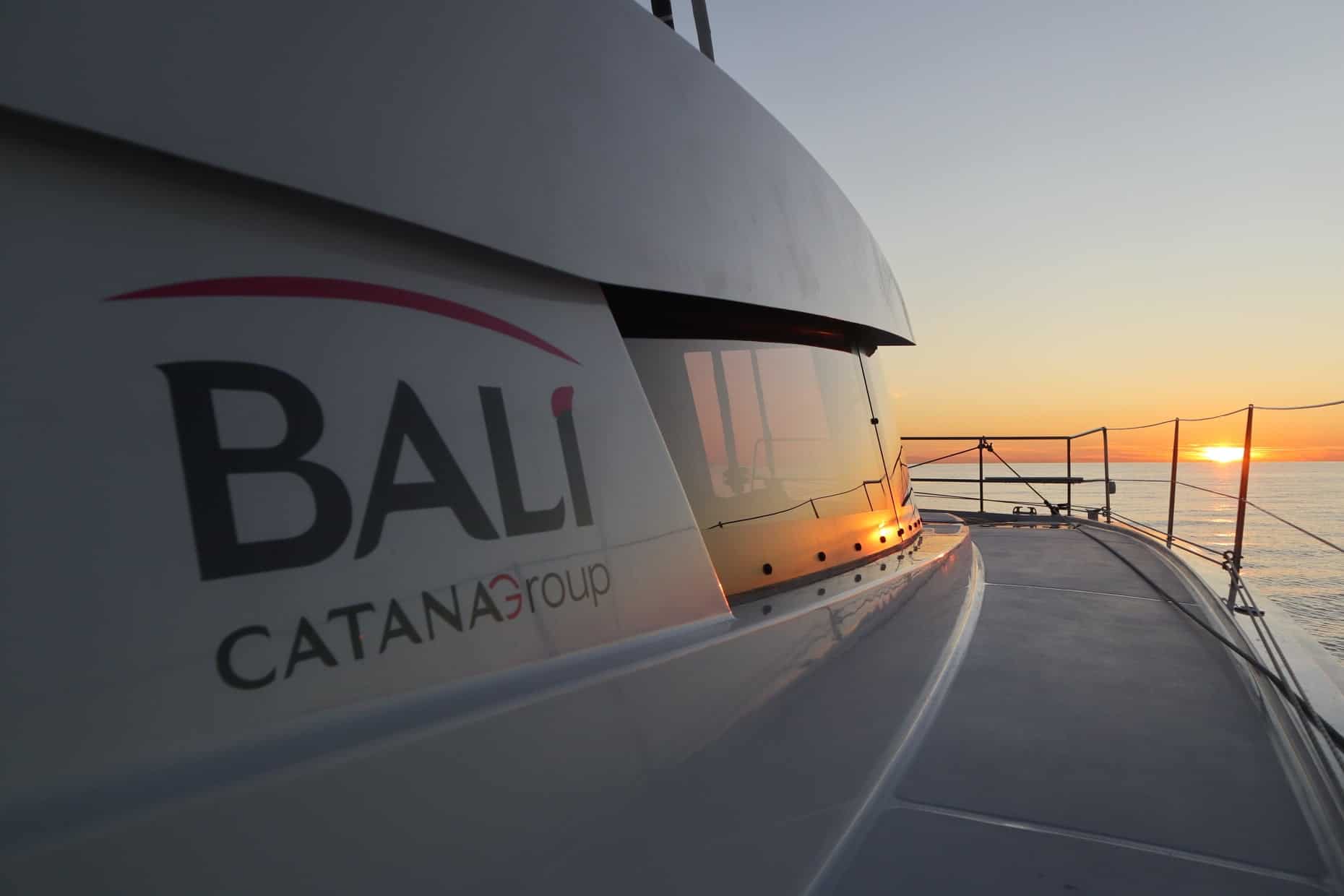 There are a many benefits and challenges to buying a new boat anywhere. But one has to accept that it will be a little (a lot?) harder to complete the boat buying and outfitting process from afar. We are more experienced than most as we completed a new boat purchase in a foreign country with our Lagoon and many times over with yacht-buying clients. But no matter how experienced, there some things that you just cannot anticipate.
New Boat Decisions, Decisions…
Decisions about every option are required including really big key decisions such as the layout on the boat at a deadline far in advance of delivery. And no changes will be accepted after that date. Last-minute changes just cannot be done in a production boat or the shipyard's production schedule is held up affecting all boat owners anticipating delivery.
Like us, you will find yourself consumed with hours of research and making notes to be sure that the options and layout you choose are in fact what you want and what will work with how you plan to use the boat. The factory installs its preferred brands of equipment (they buy in bulk) and will not change the models they install. Just imagine if they had to custom-install every piece of equipment on every boat for each owner. Boat prices would skyrocket and build times would be much longer. It is simply not practical. So be prepared to retrofit your preferred equipment after delivery if it is important to use the model of your choosing. You might want to consider living with what is installed for a while to see if replacement offers any real advantages.
Choosing your Yacht Dealer / Broker
Buying your yacht internationally means not only a language barrier, but also different contractual needs and buying processes from the US boat purchase transactions. Therefore, choose your boat dealer / broker carefully. They collect a dealer commission to be the go-between of the buyer and the factory. A knowledgeable liaison with whom you have good rapport is one of the most valuable tools you can employ when you buy a new boat anywhere, but especially abroad.
Your dealer should advise you of key process points such as: Final payment is made approximately 1 month before launch date. Then fully explain that beyond the launch, there is commissioning and handover to the dealer, another week or more, so don't make the mistake of booking flights and making plans until the boat is officially launched and accepted on your behalf by the dealer. Especially for first time boat buyers, it is key to ask lots of questions and discuss any plans with your dealer before making them.
As you research and think of all the things you want for your boat, remember, your contact is with your dealer, not the factory. The factory cannot possibly deal with each individual owner. So you communicate with your dealer or broker during the build and delivery process as well as warranty issues after delivery.
Customization Challenges to Consider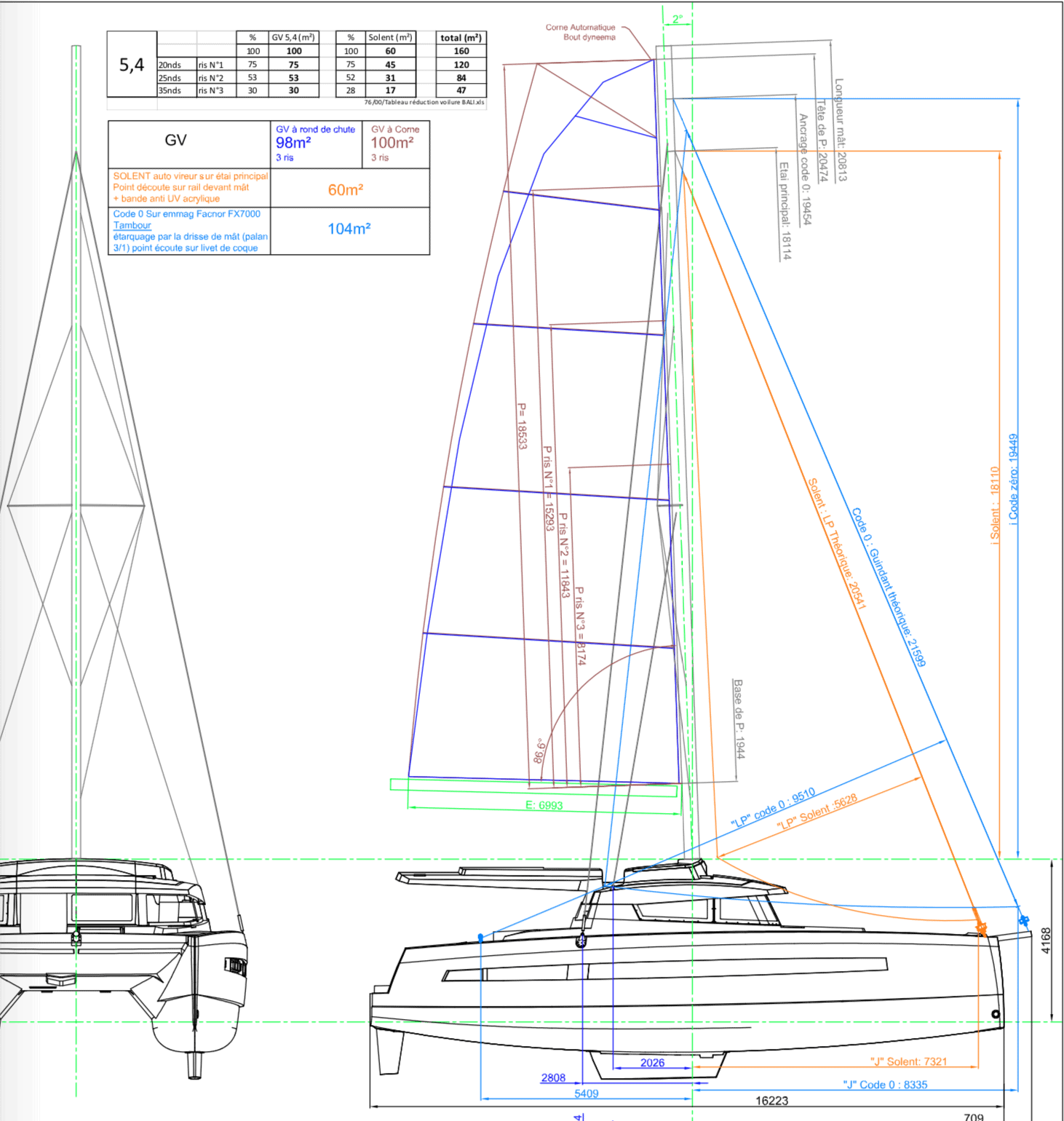 Boats going into charter service require a lot less detailed attention from the owner as the charter specifications are standard, fairly consistent, and set by the the charter company. Most of our catamaran buyers' boats go into charter service, so the process is fairly smooth. The charter yacht owners later change or improve equipment once they take possession of the boat after they phase-out of the program.
But the build process is much different for new owners with plans to liveaboard the boat full-time or perhaps be owner/operators or use the boat for a purpose other than in a charter company's fleet. No matter the level of luxury and quality, liveaboards and other boat owners taking possession outside a charter agreement have a few additions or upgrades they need to make the boat a comfortable home and office.
The key is to understand which things that can easily be changed and which cannot. For example, many owners would rather have fewer heads opting for a bigger shower / bathroom. The factory will simply not contemplate that change because it requires changing a mold which is very expensive to do and re-tooling for it will interrupt the production line. Standard equipment like electronics are bought at discount in bulk by the shipyards which makes the boat more affordable as they pass part of the savings on to the buyer. If you want a different equipment model, you will have to pass on the factory installation and have it done aftermarket.
Some dealers encourage their buyers to do virtually all their equipment aftermarket (watermakers, air conditioners, generators, electronics, anchors and chains, etc.). Be mindful that this customization does not come free or cheap. The dealer usually gets a sizeable commission from the aftermarket installation companies when they facilitate a post-delivery project. So, sometimes they will encourage buyers to do much more than is necessary. Completing customization projects from afar with a contractor unknown to you, is highly complex and risky, especially when you cannot be there to supervise.
Your reputable dealer / broker will have aftermarket replacement advice as will online forums for your catamaran brands. Some things are recommended to change but most equipment and installations done by the factories are very good and you have all the warranties in place. For our Bali 5.4 and our Lagoon we owned before, we chose to have all options done at the factory and we couldn't be happier. We made a few changes and upgrades on our Lagoon and will no doubt do the same on the Bali. But we made thoughtful changes and upgrades over time instead of making changes for the sake of changing.
"Upgrades" and Changes Worth Making
There so many things a yacht owner can upgrade and add to a cruising boat. But the main things we did on our Lagoon and now intend to do on our Bali are:
Install a rubrail (highly recommended) ro save your gelcoat in the US and Caribbean and will cost you only about US$3000. It's worth every penny.
Hardtop Bimini is an expensive luxury, but is great to be able to walk on to put the mainsail within reach for a bigger boat like the Bali 5.4. It also keeps the crew safe, dry, and comfortable in bad weather, especially when you add the enclosure. If you can afford it, have it done by Chris Spencer at Bimini Hardtop at Dedicated Marine in Fort Lauderdale, FL (click the link for general pricing and a video as well as more info about Dedicated Marine).
Lithium Ion Batteries are one of the best upgrades we ever made on our Lagoon with all the systems, fridge, icemakers, etc that we run for convenience and comfort. We will definitely do the upgrade on the Bali. The factories are reluctant to do the Lithium batteries but I am sure that will change.
Solar Panels are always worth it because it is free energy in solid state.
Upgrade your catamaran anchor for a good night's sleep!
The best sails you can afford including a Code Zero and Asymmetrical Sail. Here is a word from the owner of Quantum Sails in Annapolis about working on our Bali 5.4's sails. They built an incredible sail.
Thinking of buying a new yacht? Let us help you lower the risks and up the enjoyment! At no cost to you, our concierge boat buying service gives you all the information you need about charter yacht programs, the realities of living aboard, and how to set up your yacht business to thwart any challenges by the IRS.