I have traveled extensively and have adopted the flavors and recipes of other cultures, but my cooking is naturally still greatly influenced by my South African roots, our cooking methods, flavors and recipes. South Africa is renown for its fabulous and and diverse cuisine. We are known as the "Rainbow Nation" not only for our 11 official languages, our blending of European, Asian, African cultures and traditions but also for our ability to embrace our diversity and this is totally reflected in our food…the aromatic spicy flavors of Indian and Portuguese, the rich and light French cuisine, the sweet and spicy flavors of Malaysian food and the hearty comfort foods from the Germans and Dutch combined with some earthy African flavors of venison, roots and seafood. It all makes for a culinary delight!
We also produce some of the world's finest wines in the Cape Province, courtesy of my ancestors the French Huguenots, who arrived at the Cape of Good Hope at the end of the 17th century. Two of the most well known wines, Pinotage and Hanepoot, is made from a uniquely cultivated grape from the Western Cape Area.
A brief history
The Strandlopers (Beach Walkers) were the first inhabitants of the most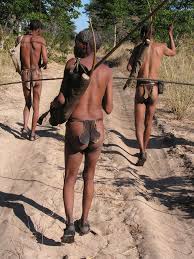 southern parts of the Cape. Their foods included crayfish (rock lobster), mussels and Abalone with roots, fruits, and edible seaweed. The Khoi lived on the coastal plain as semi-nomadic herdsmen who kept sheep and cattle and one of their favorite foods was kaiings (the fat from a sheep's tail fried with wild cabbage). It is still a favorite with Afrikaners today. The San were hunters whose diet consisted of venison and wild plants like waterblommetjies (water lilies), another local favorite still today.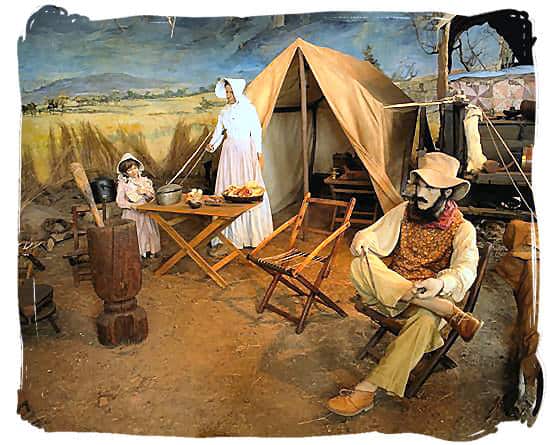 The Dutch arrived in 1652 with Jan van Riebeeck to establish a provisioning station for ships of the East India Company. The use of spices like cinnamon and nutmeg and sugar in vegetables dishes reflects their influence as well as their hearty comfort cooking. They imported slaves from Indonesia now known as the Cape Malay who brought their traditions, eastern spices and recipes with them. The French, protestant Huguenot refugees fleeing from persecution, brought vines with them and transformed the agriculture of the Cape.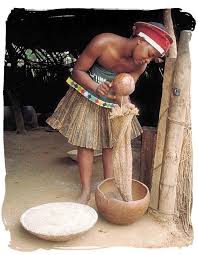 The Xhosa were moving steadily Southwards towards the Cape while the Zulu occupied the area now known as kwaZulu Natal. They were followed by the Sotho, Venda and Tswana.
The boers' interaction with the different tribes while trekking north into the hinterland reflects in their cooking that was developed in a harsh pioneer environment where there was considerable reliance on hunting venison, cooking over open fires and the preserving and drying of ingredients like biltong (dried meat) and beskuit (dried bread) and dried fruit.
In the 1820s, waves of British settlers arrived, bringing with them their tradition of "beef and two boiled veg" dishes, as well as their pudding recipes. Later, the British established sugar cane plantations in Natal. Indians were brought to South Africa as indentured servants on ten-year contracts to provide laborers for the plantations. They stayed on after their contracts expired and established their influence on our cuisine with their flavorful and aromatic curries. The Germans added their "farmers sausage" or boerewors; a sausage that developed to become one of the most well known South African dishes and a nationwide favorite for the braai (barbecue). The Portuguese who explored and emigrated to the Cape area mixed local herbs and African bird's eye peppers to create peri-peri, the Greeks added their pitas, and the Italians their pizza and pasta.
In this section I feature some traditional favorites as well as some "modernized" versions of our South African cuisine. Recipes such as Biltong, Melktert, Beskuit, Koeksisters, Sosaties, Bobotie, Potjiekos, waterblommetjie bredie and some ethnic recipes like Indian curry, Cape Malay breyani, Portuguese Peri Peri Prawns and finally, wines to complement the food.
During our travels, I was influenced by the cooking of so many other cultures that I included global recipes like Puerto Rican Eggnog called coquito, Bahamian Bimini Bread, and Cuban Rum Cake. Along the way, other liveaboards and cruisers have given some fantastic 'Yachtie' recipes so I continue to add those such as Creamy Mac & Cheese and Chocolate Mousse.
I hope you enjoy the food as much as we do!