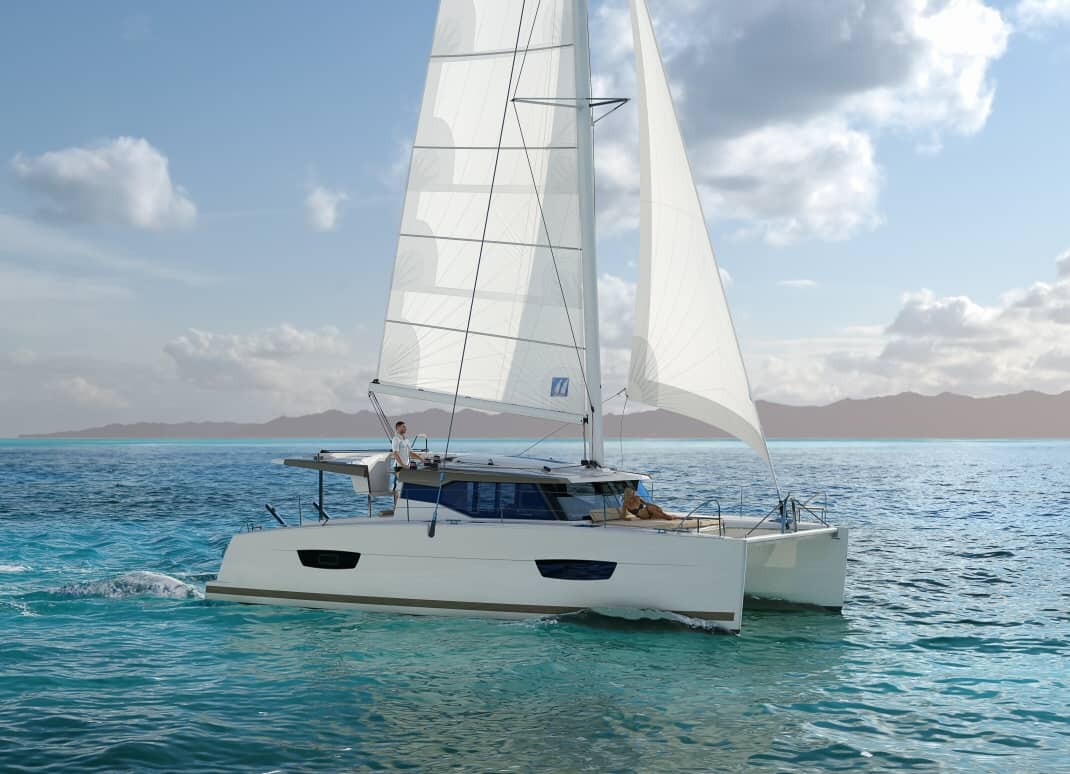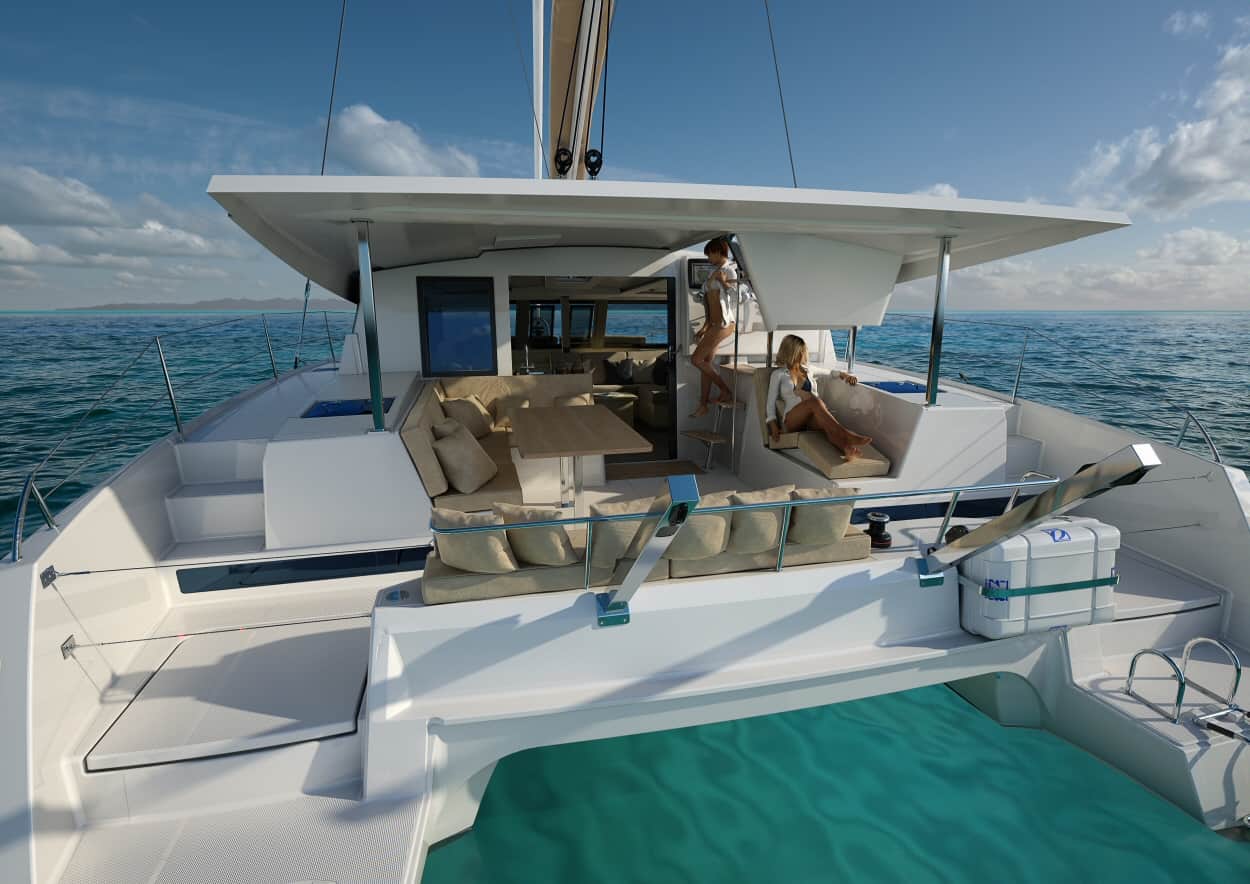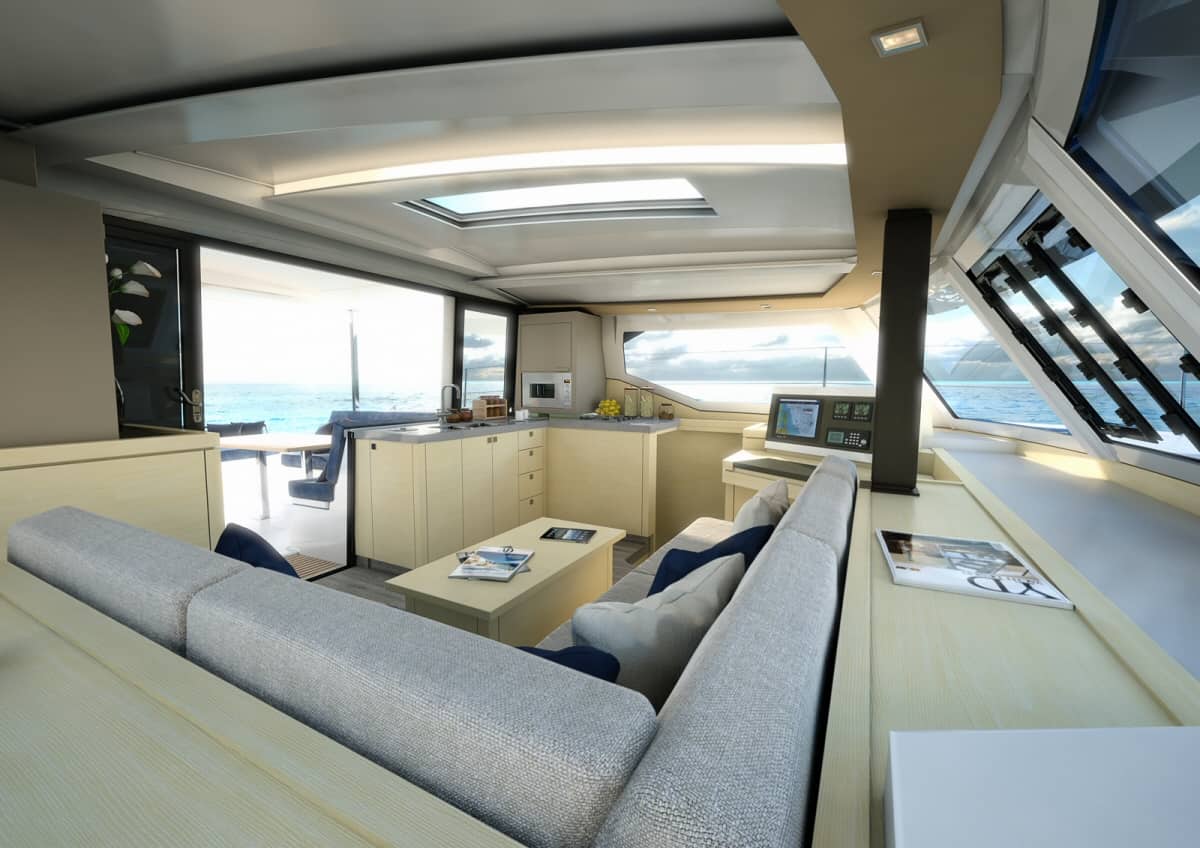 Fountaine Pajot
Lucia 40 Catamaran
Dimensions & Specifications
Length: 38′ 4″/ 11.73 m
Beam: 21'75″ / 6.63 m
Draft: 3'94" / 1.2 m
Air draft: 63'4″ / 19.3 m
Displacement unloaded: 8.9 T
Genoa area: 398 sq ft / 37 m²
Main sail area: 624 sq ft / 58 m²
Standard engines: 2 x 20 hp Volvo diesel
Water tank capacity: 2 x 70 gal / 2 x 265 l
Diesel tank capacity: 2 x 79 gal / 300 l
Architect and Designer: Berret-Raccoupeau
Read our full review and comparisons of the forty footers here>>

Fountaine Pajot Lucia 40 Features
The Fountaine Pajot 40 replaced the Lipari 41. In terms of interior volume, the FP40 is considerably larger than the Lipari 41. The emphasis of the FP40 is sailing performance with an above average sail area that is easy to manage. This catamaran offers a luxurious interior similar to the larger models. The accommodations are extremely spacious with lots of storage and walk around island berths in the owner suite (this picture), one of the most requested features for cruising catamarans.

The cockpit is much bigger than that of the Lipari. The small forward berths were eliminated at the front of each hull and incorporated large storage lockers instead. Moving these forward, allowed everything to be moved forward and make the cockpit larger.
The expansive cockpit has the same floor plan and nearly the same space as the much larger Helia 44. The FP40 has innovative features such as the very protected "semi fly steering" with perfect visibility of all four corners of the boat and a forward lounge area. It is a very comfortable cruising catamaran for a couple with all the important features such as galley storage, comfortable cockpit, lots of interior volume and safe helm.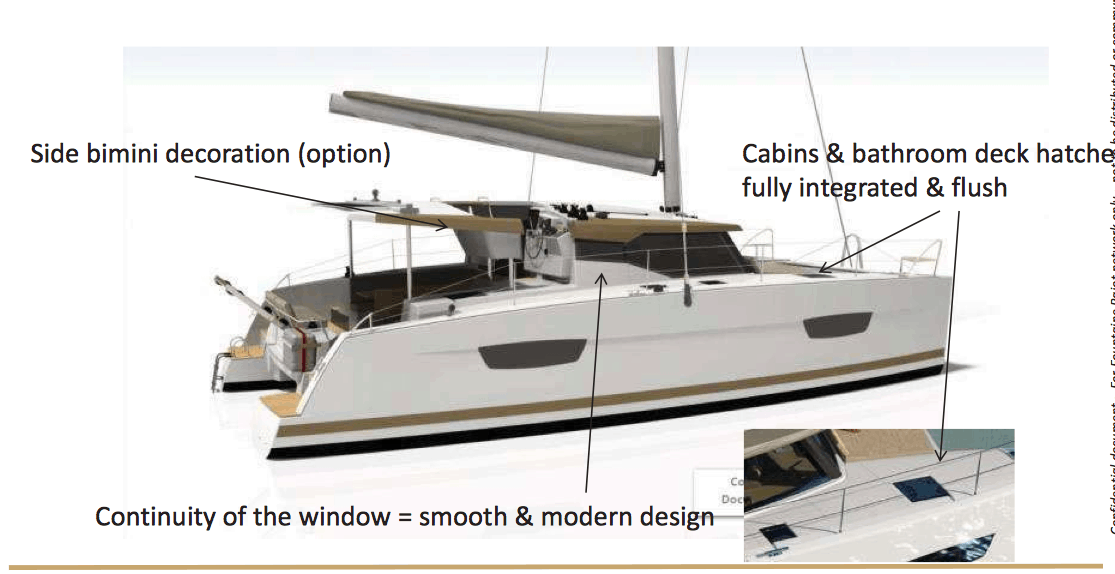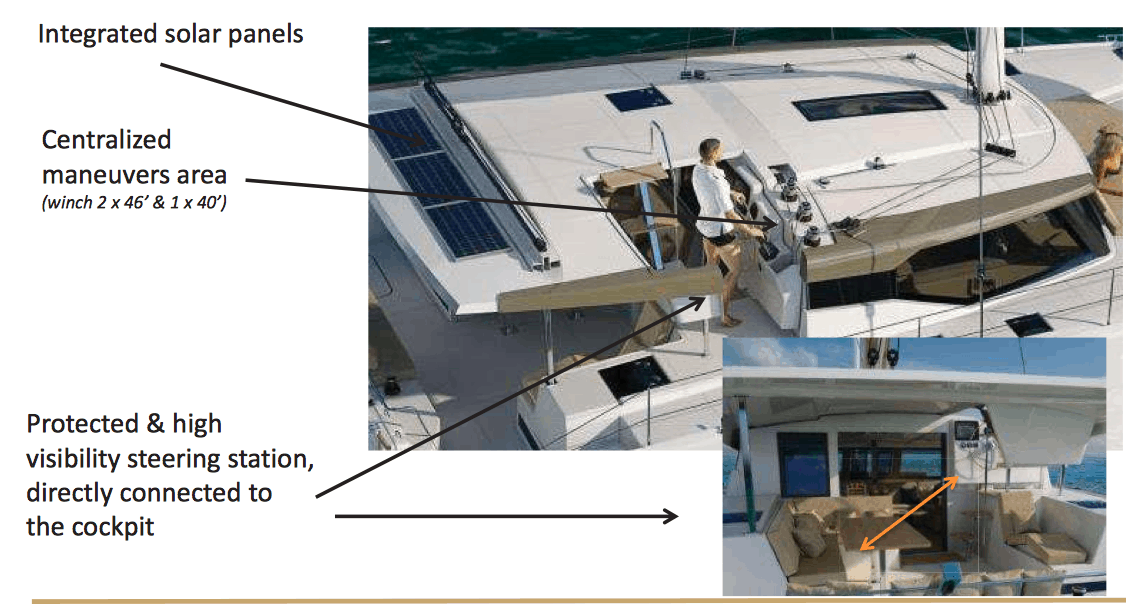 Fountaine Pajot Lucia 40 Pictures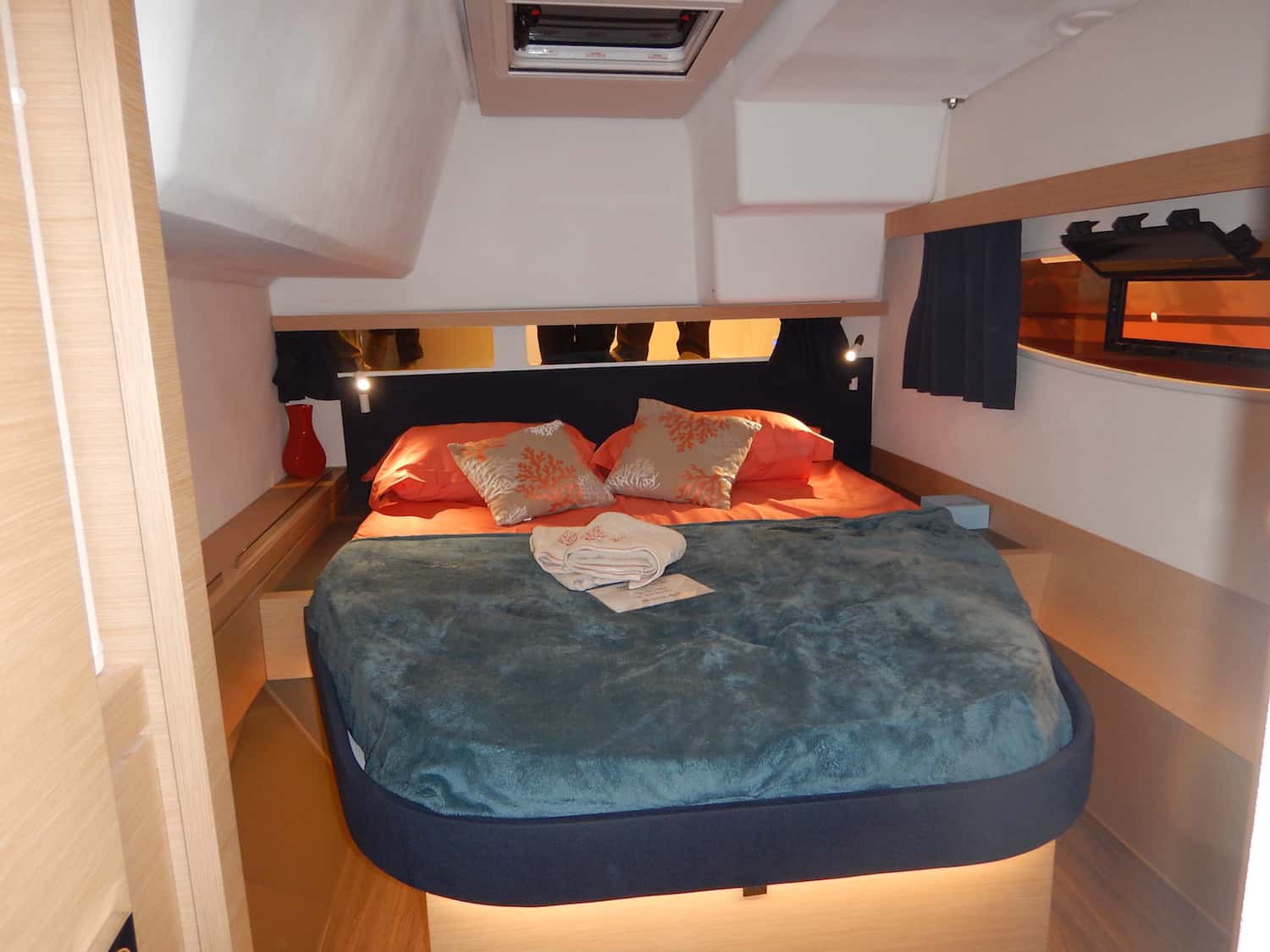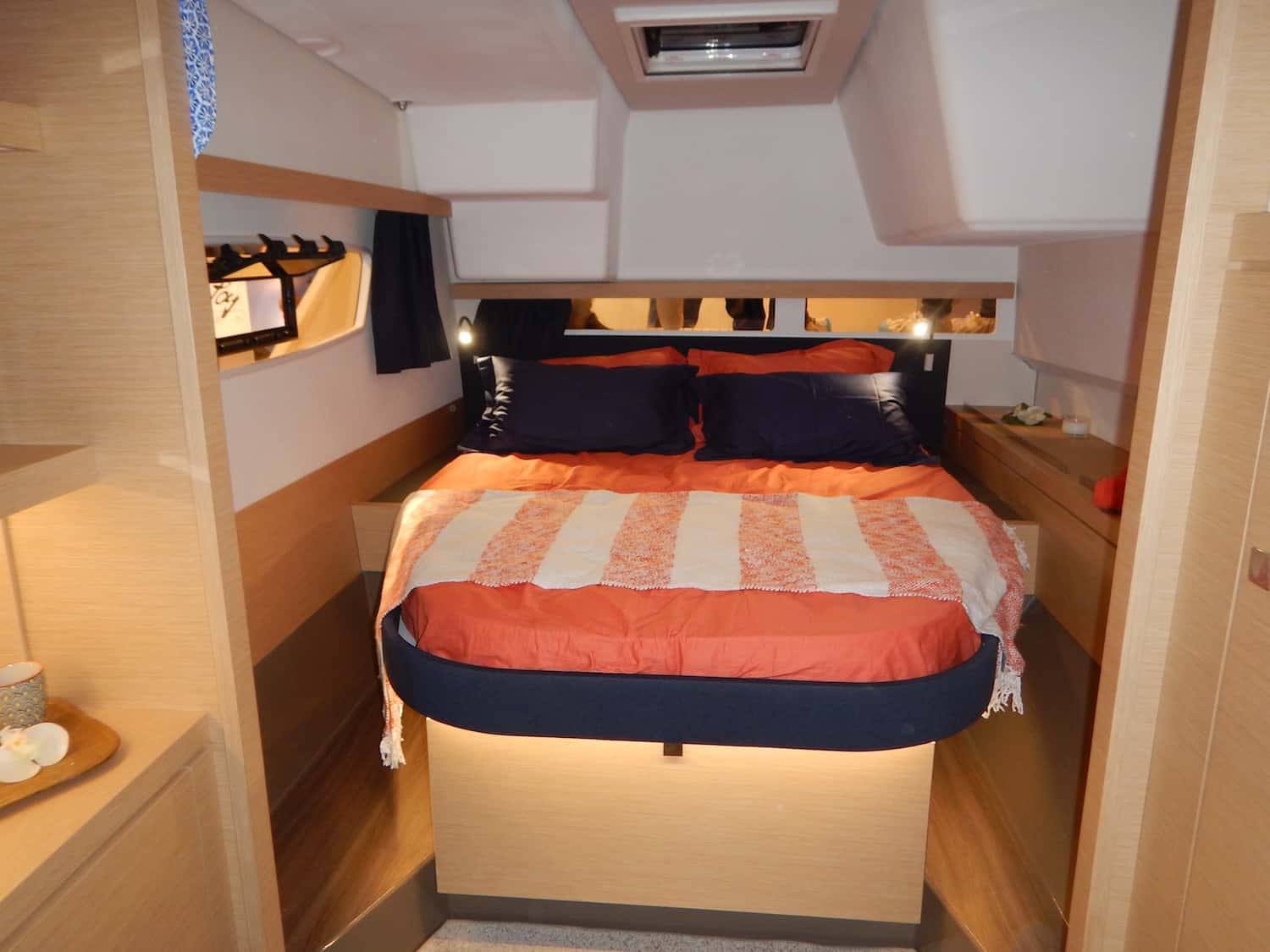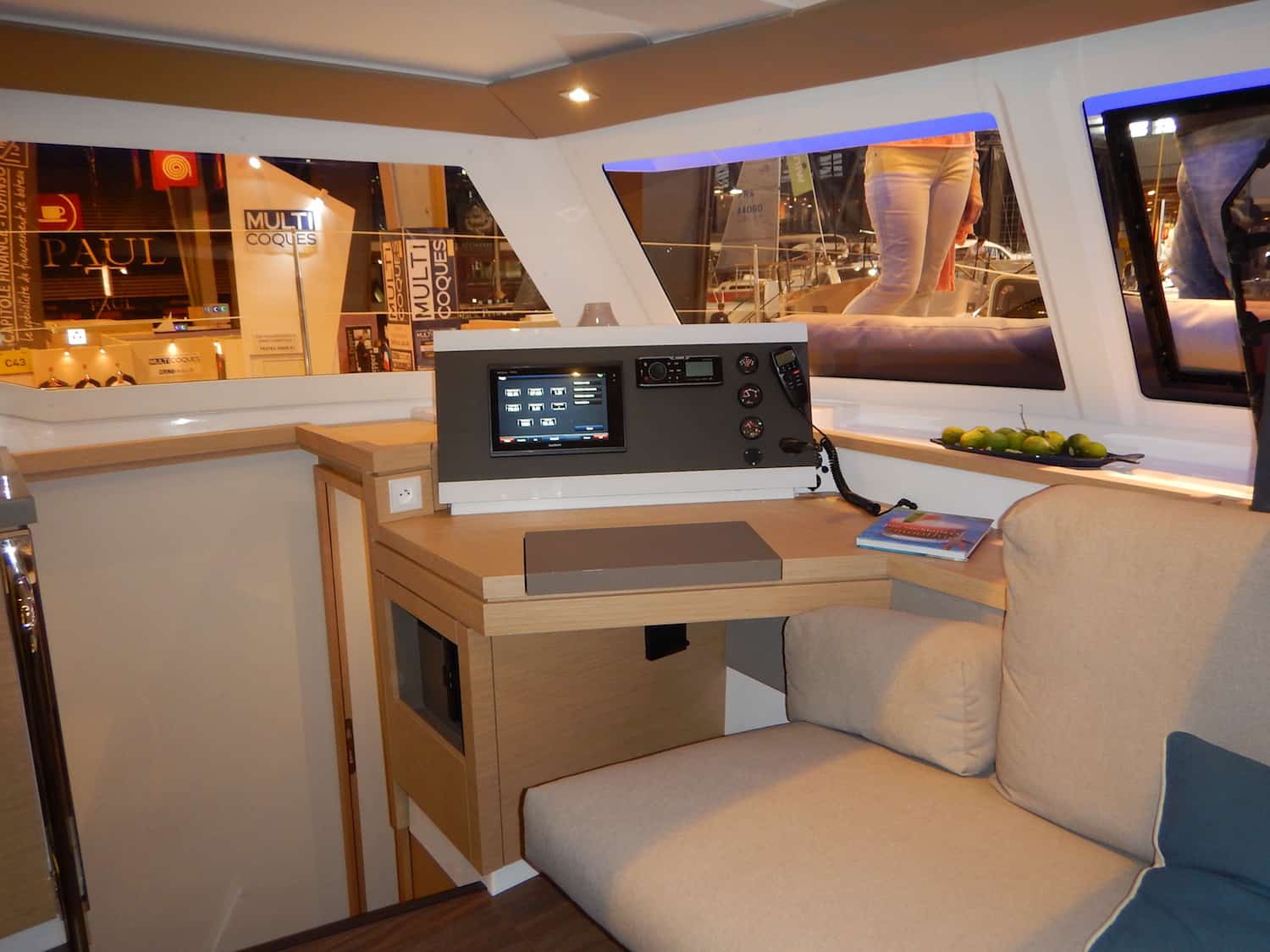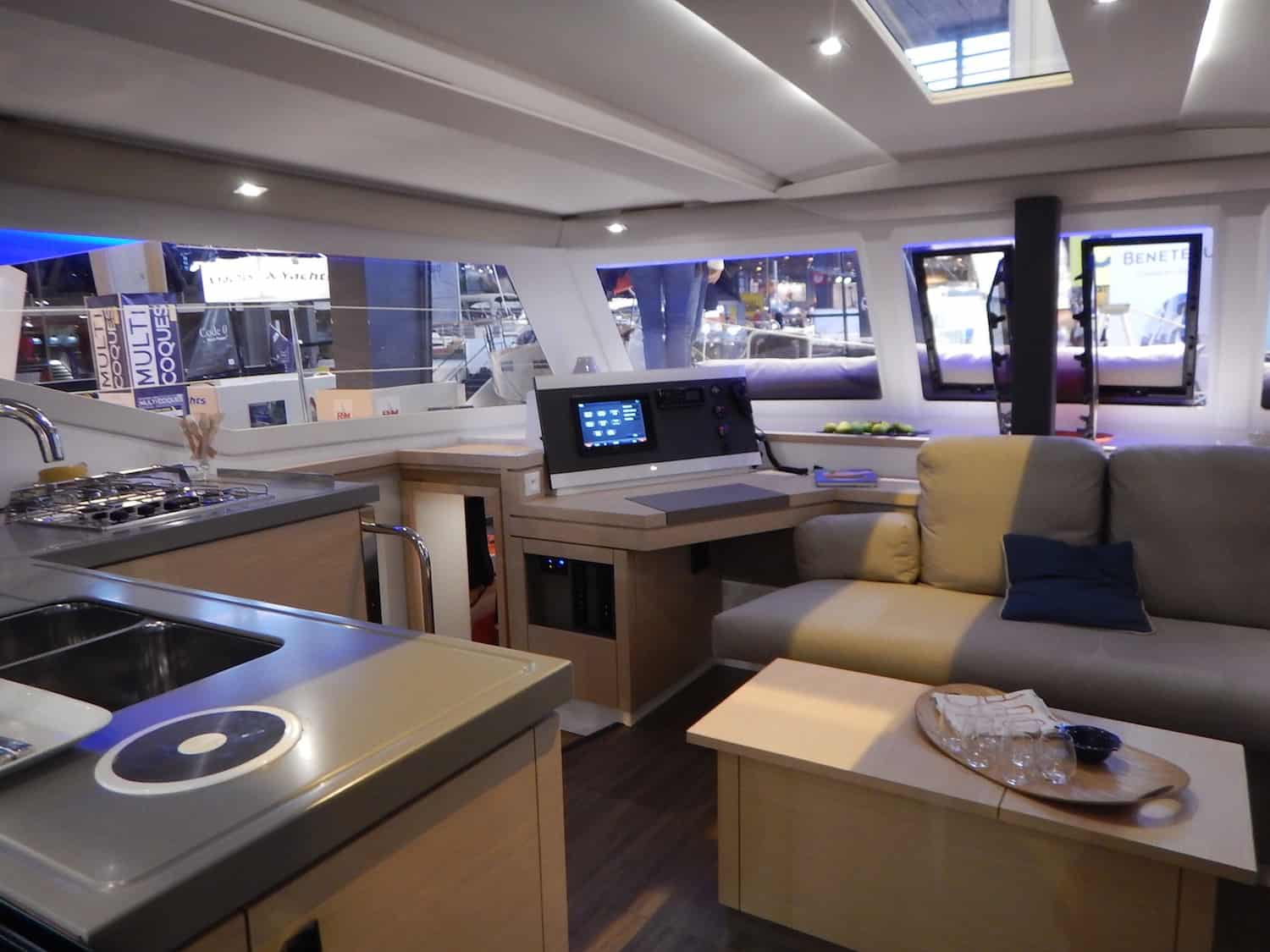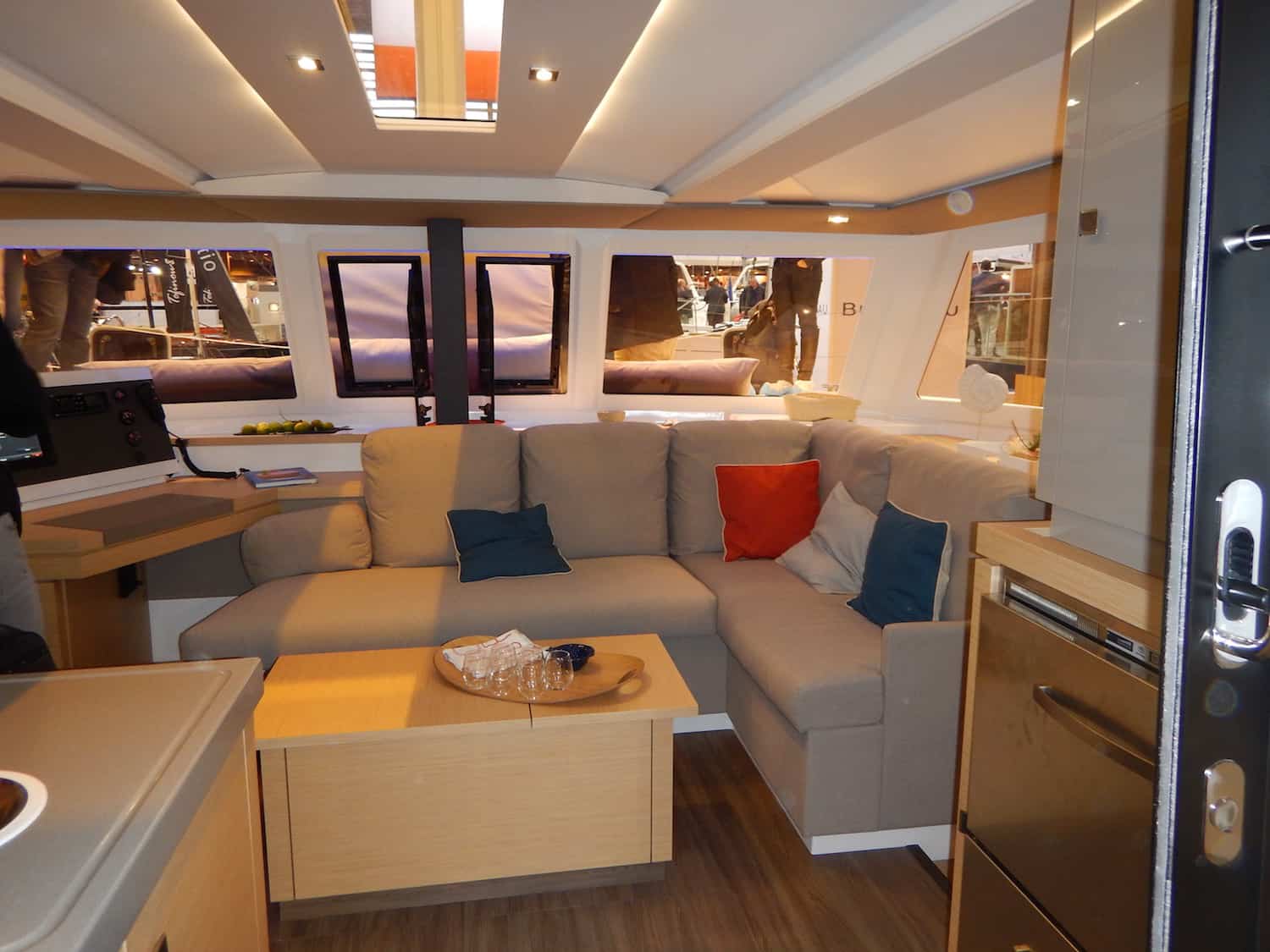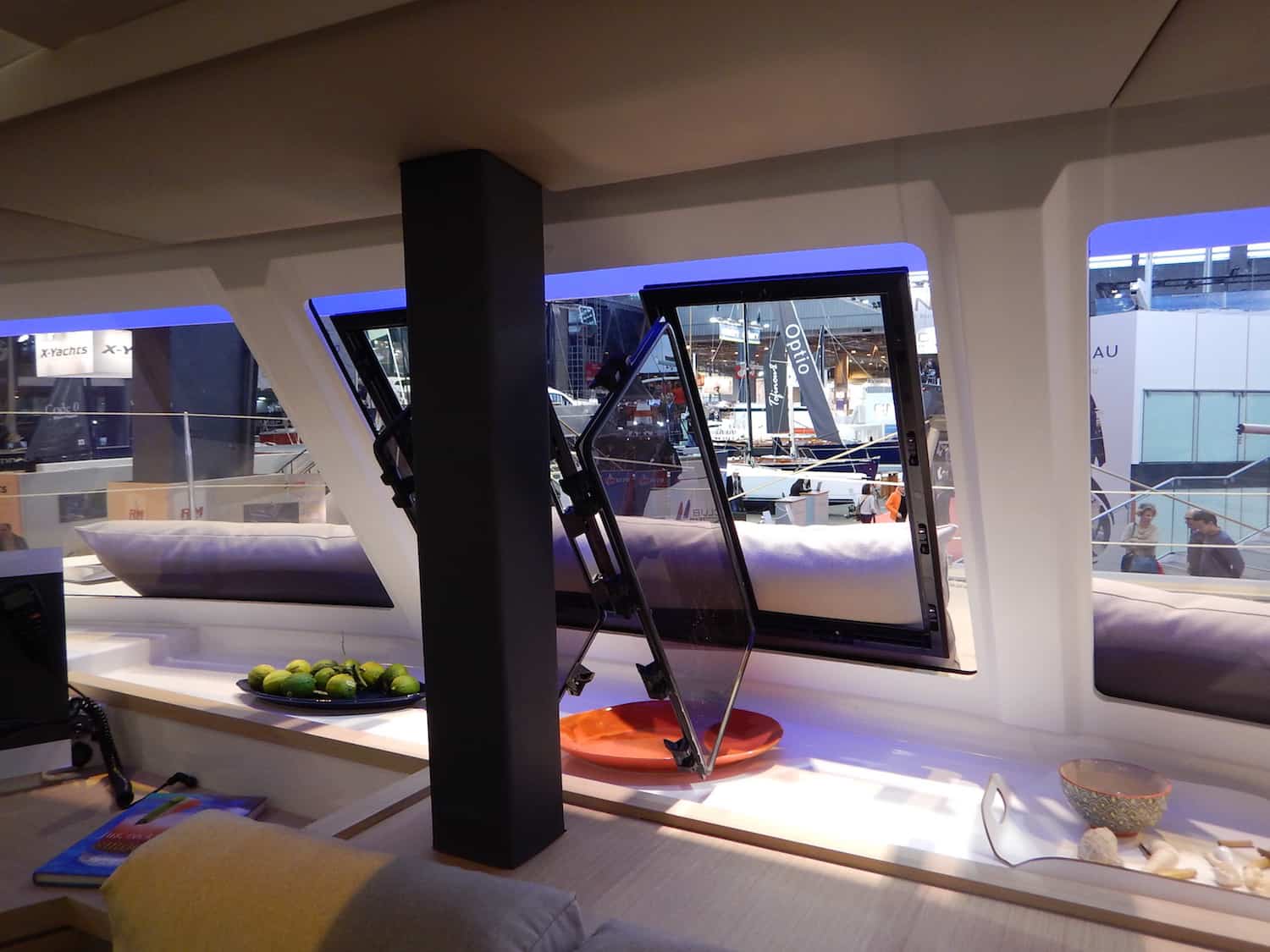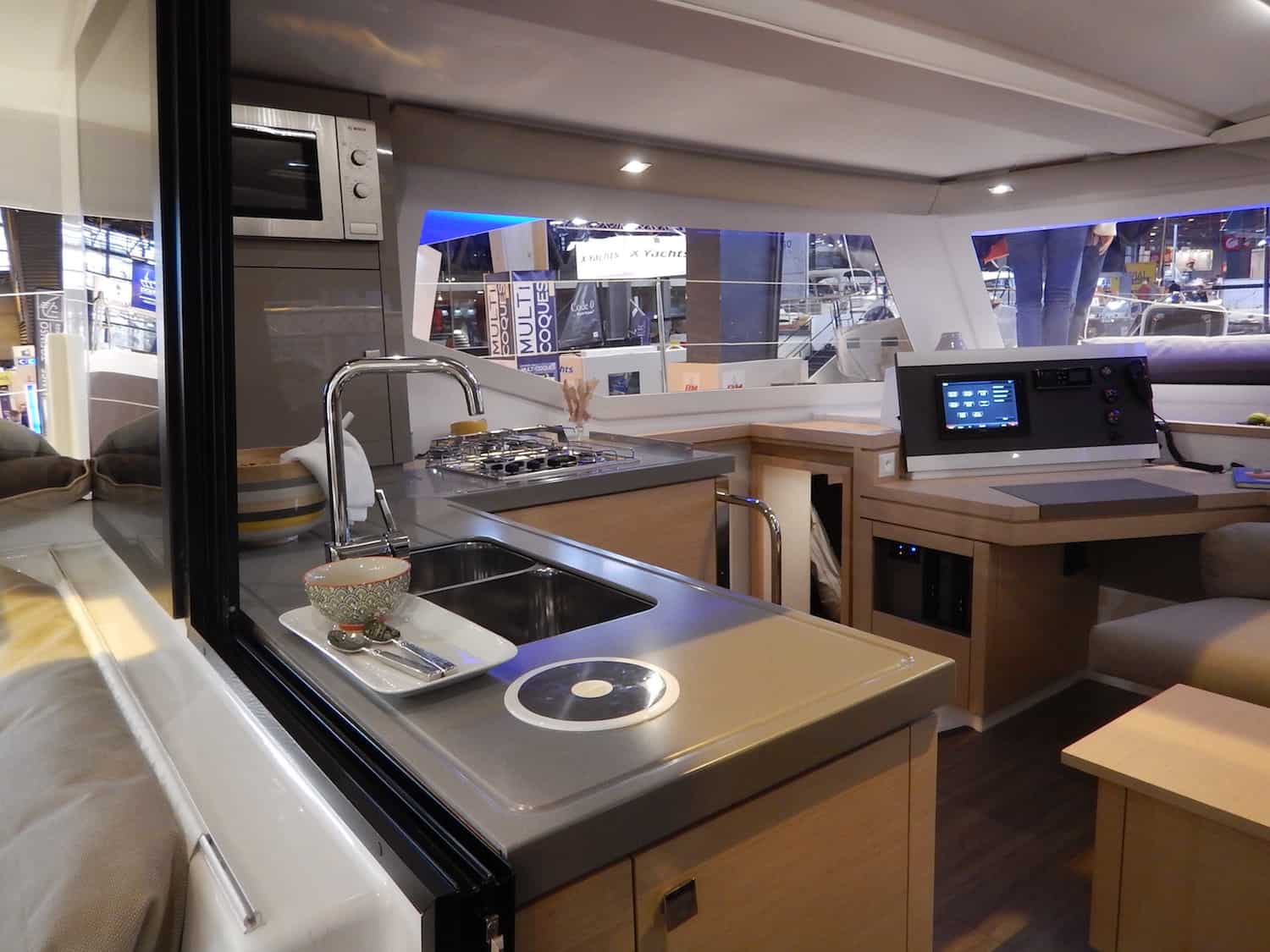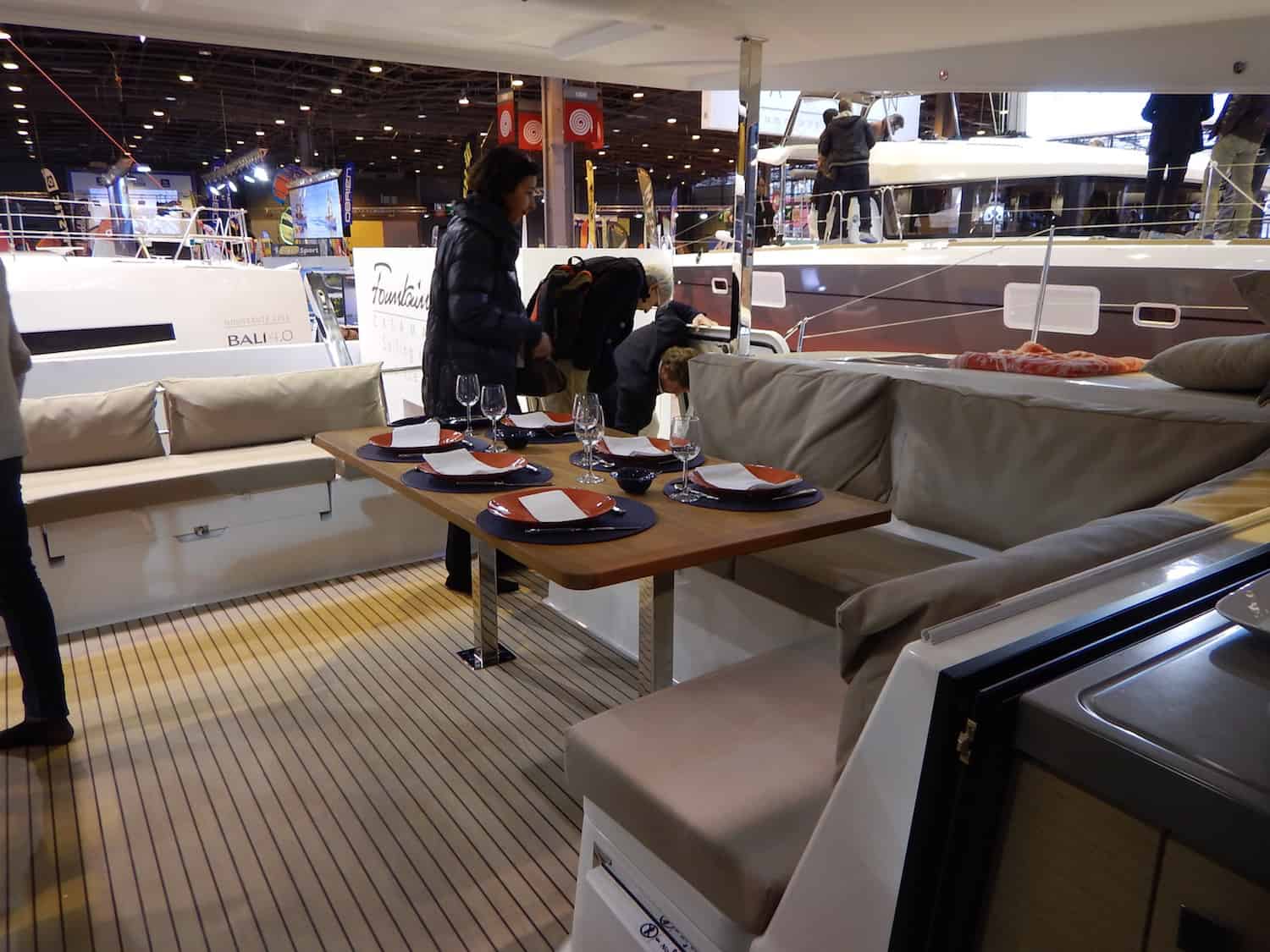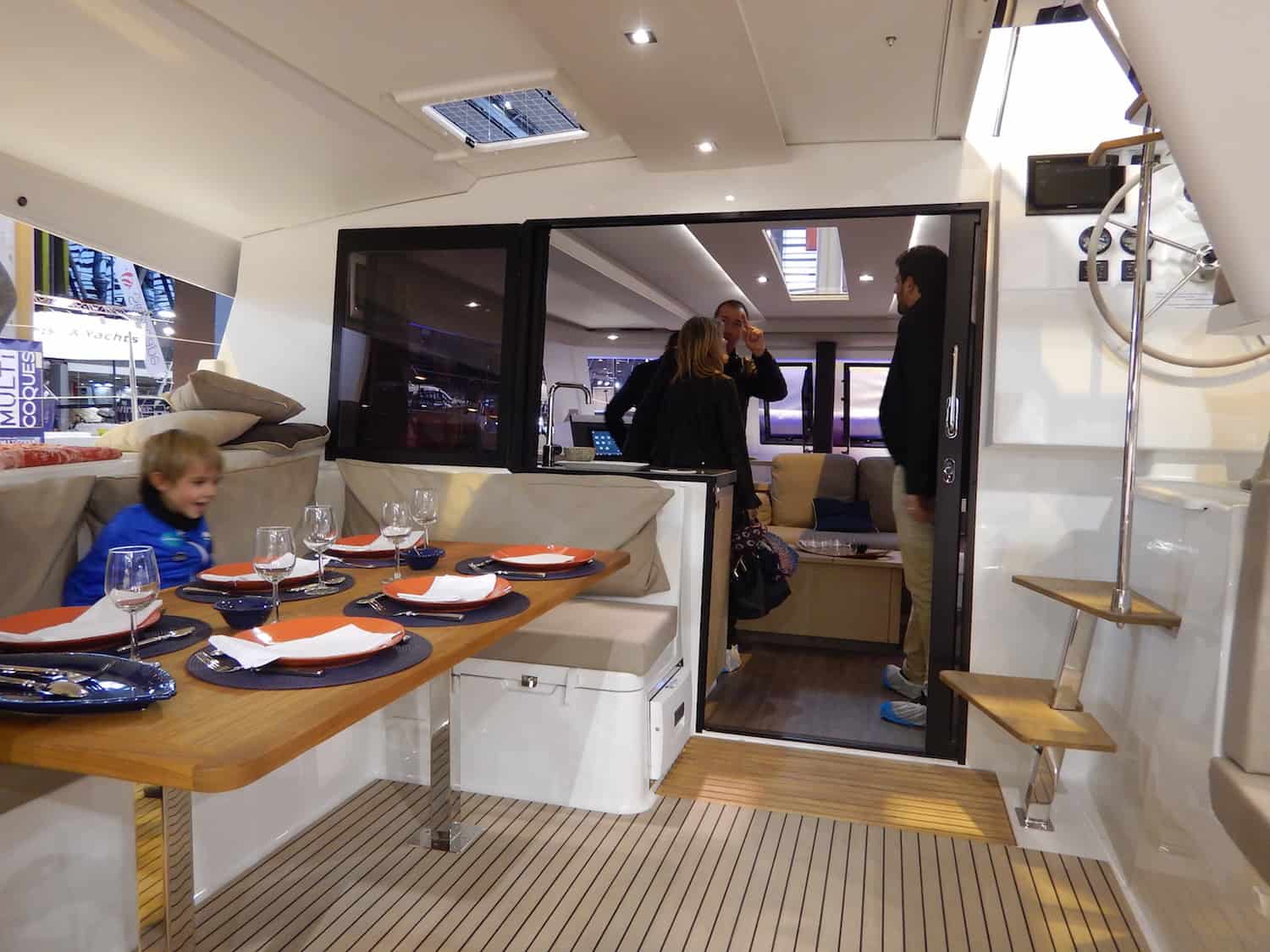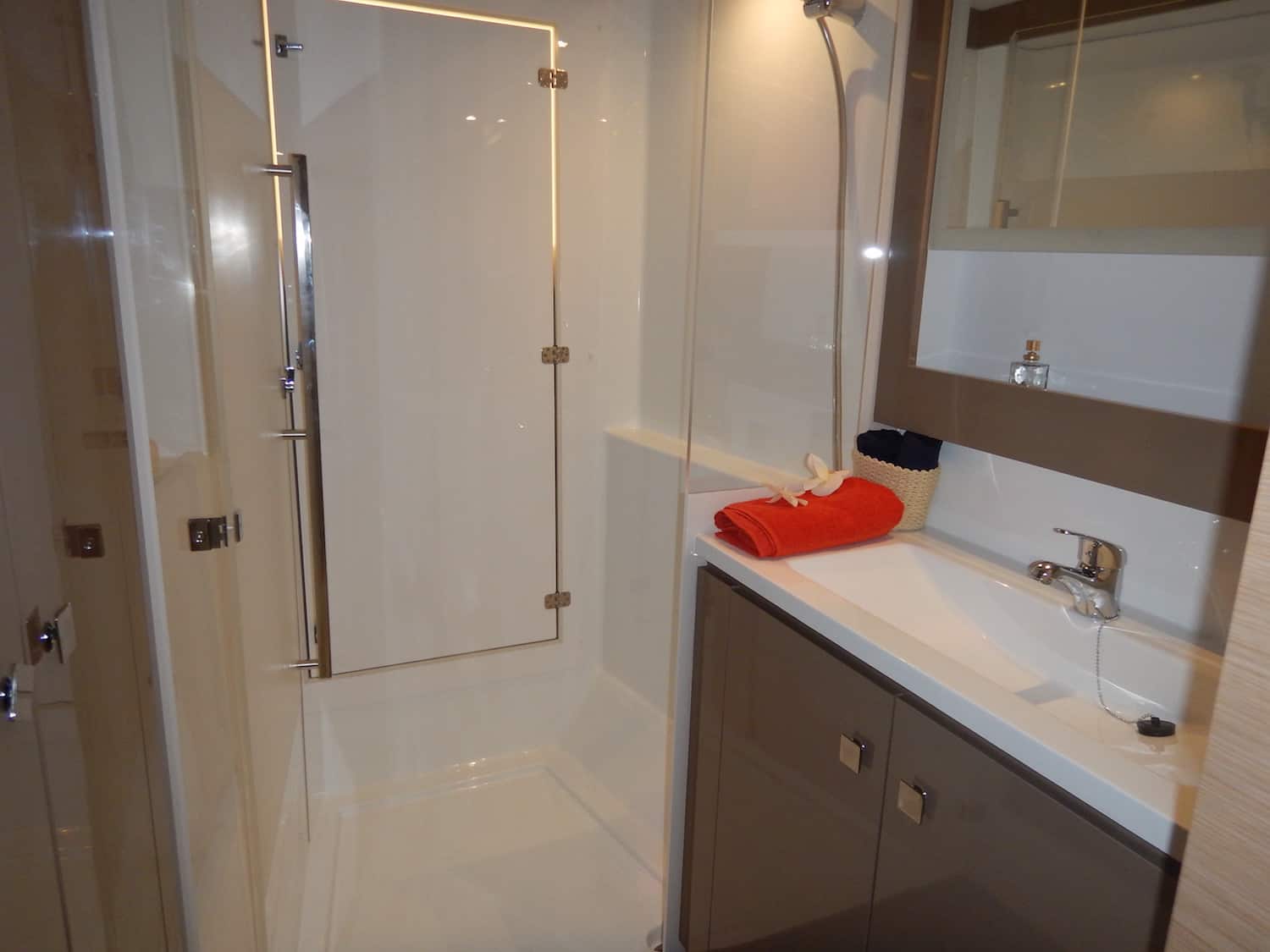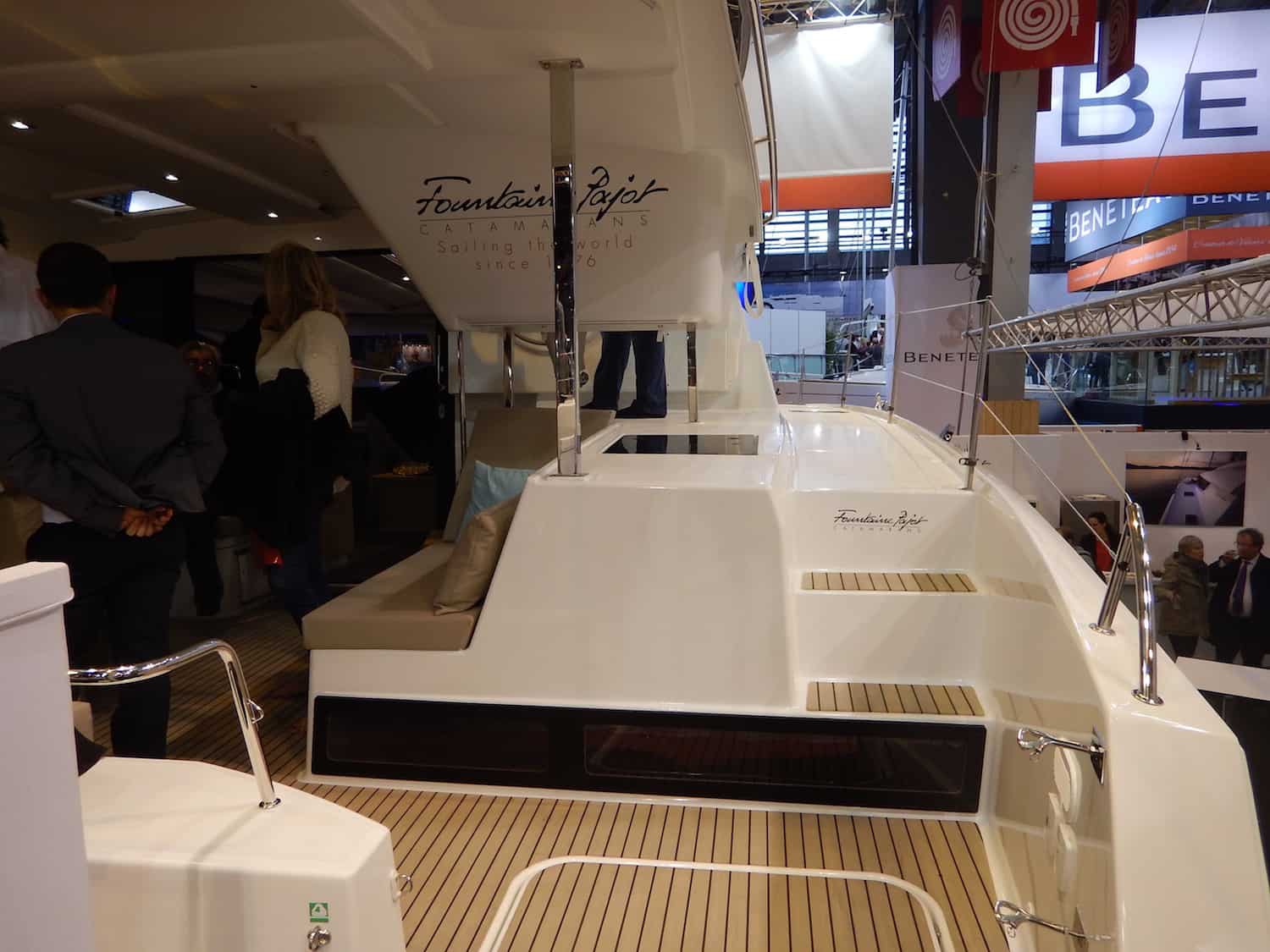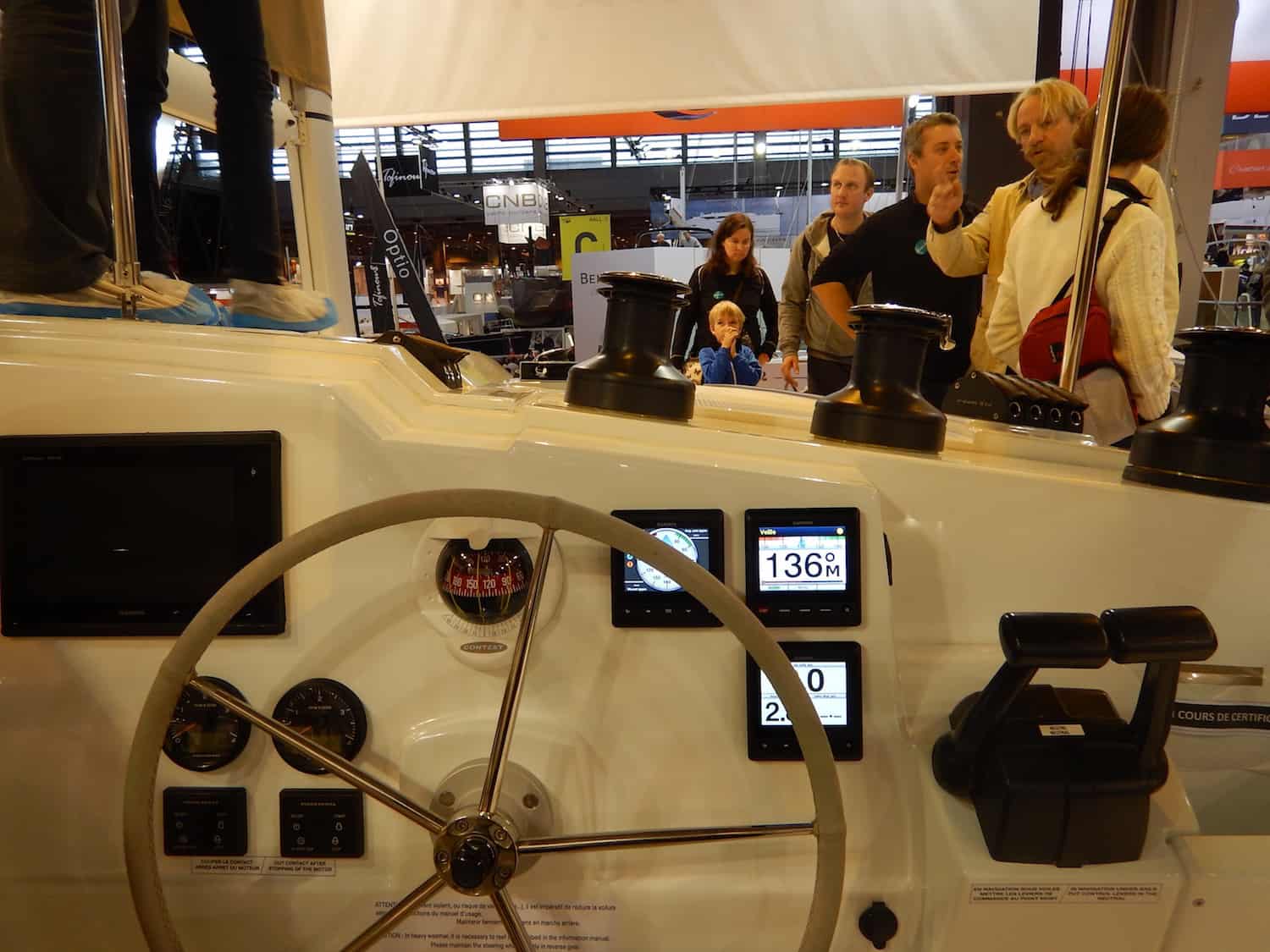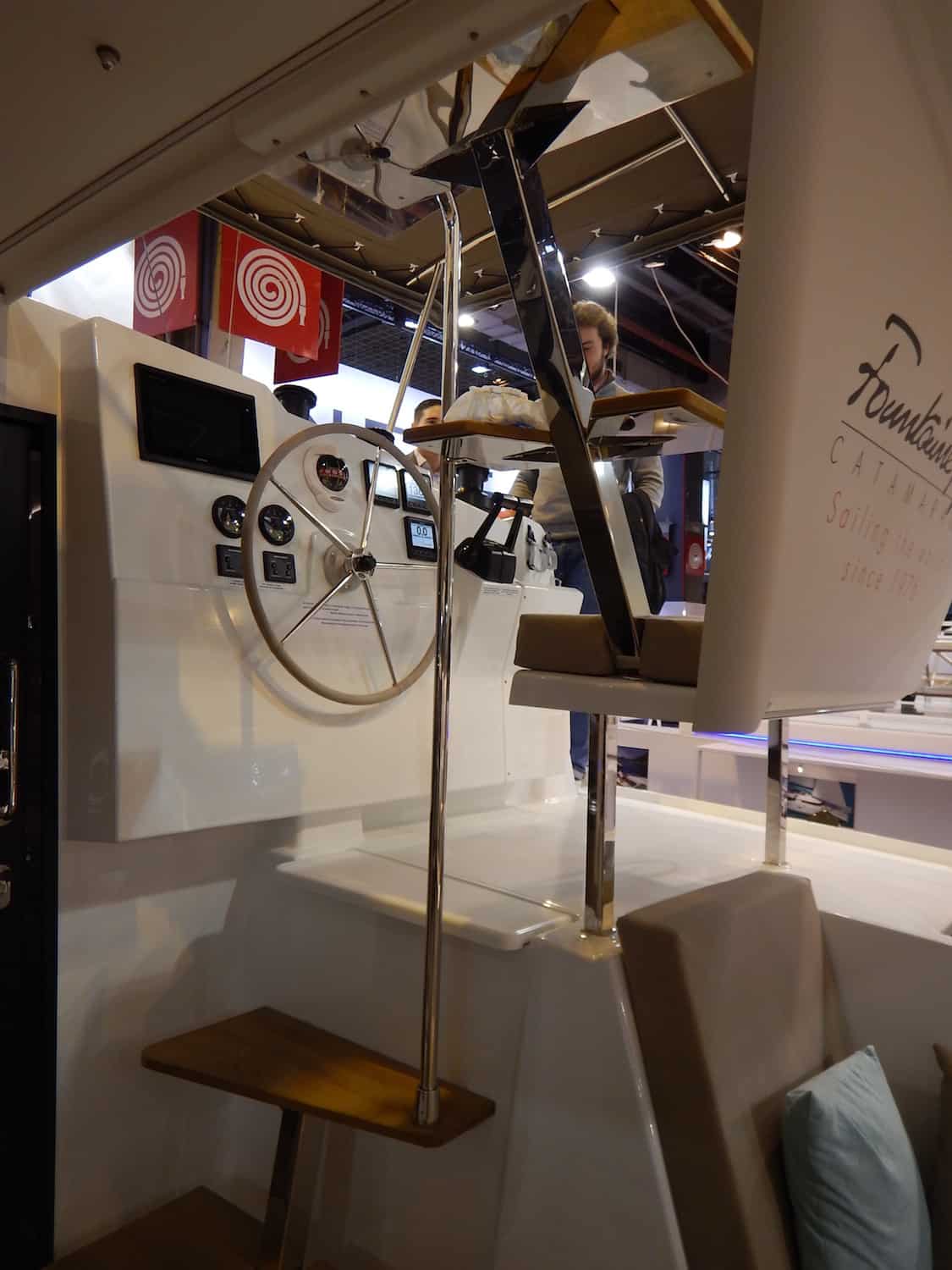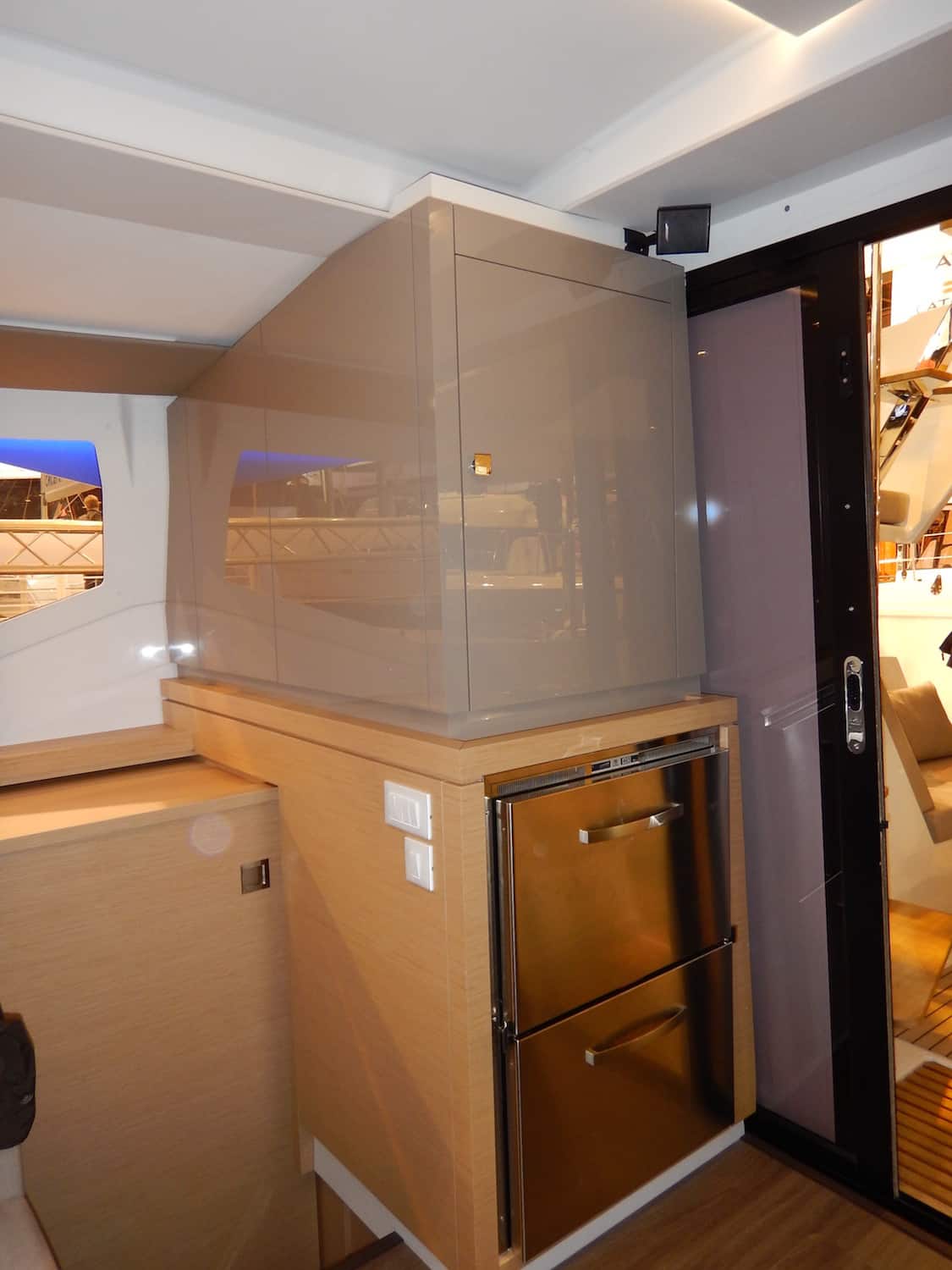 The FP40 is available in our Business Yacht Ownership program. Learn more about how tax advantages and two streams of income can get you sailing for less. Build equity or pay your boat off early as a part of your retirement plan.