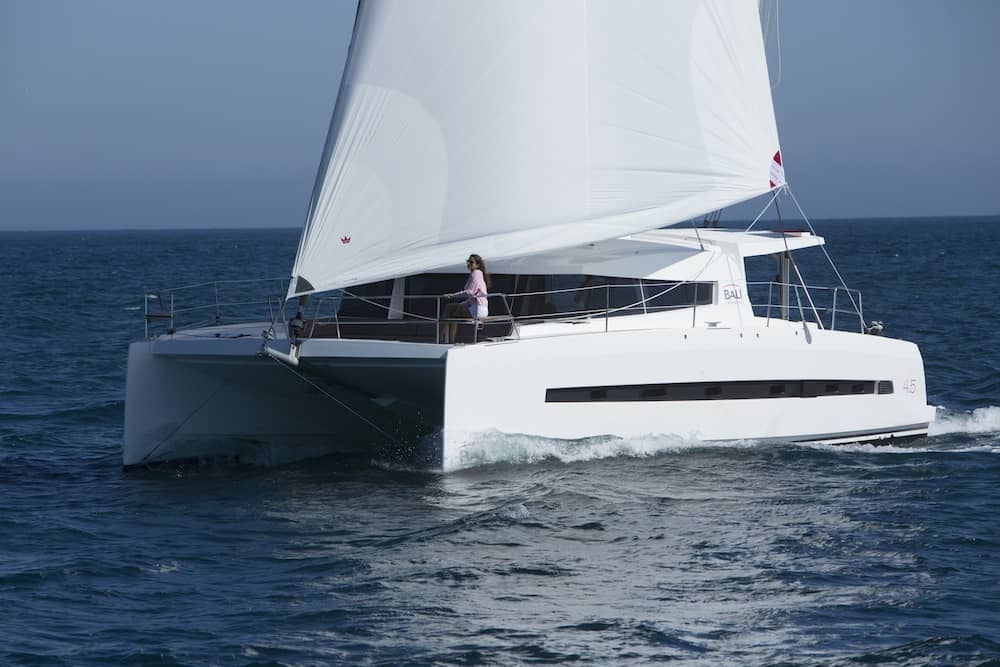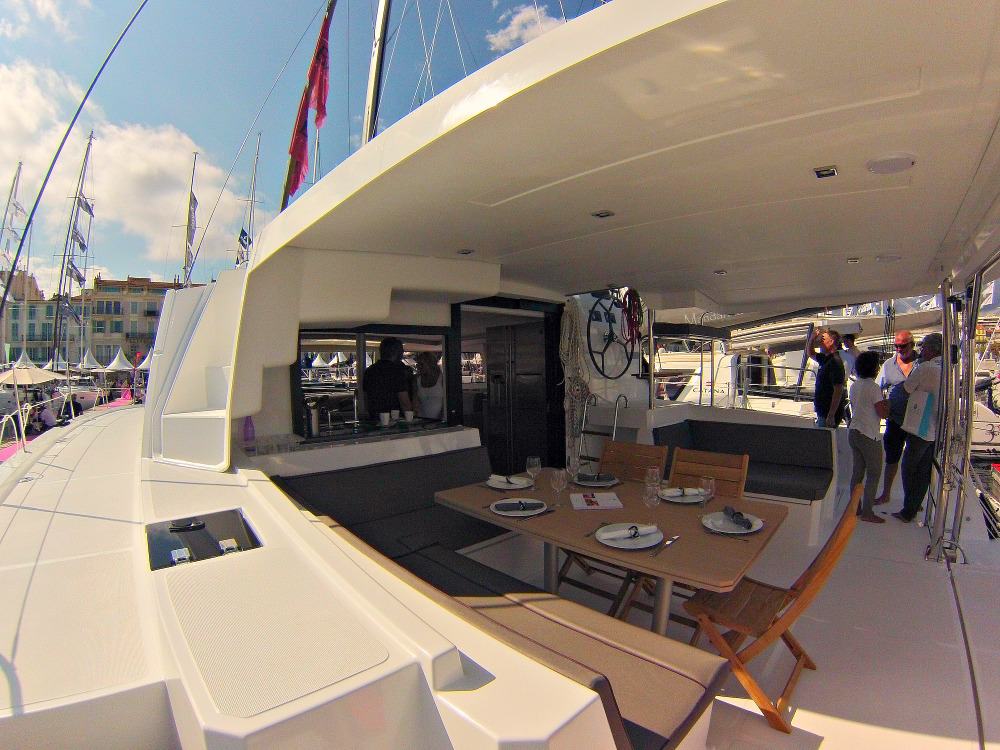 Bali 4.5 Catamaran
Principal Specifications
Designer : Olivier Poncin
Architect: Xavier Faÿ
Interior design: Couëdel Yacht Design
Length, overall (LOA):

13,60m

Length, waterline: 13 m
Maximum beam: 7,42 m
Draft: 1,22 m
Light displacement: 11 T
Maximum displacement: 16,5 T Engines: 2 x 40 to 60 hp, saildrive
Fuel: 800 L*
Fresh water: 800 L*
Black water: 2 x 60 L *
Refrigerator + Freezer: 615L*
EC approval: Cat. A 12 persons

 
Bali 4.5 Catamaran Model
The BALI 4.5 by Catana was launched this week at the Cannes Boat Show 2014 with much fanfare. Catana has combined speed with luxury to create a unique and revolutionary cruising catamaran in the BALI 4.5. With the arrival of the new BALI Catamarans, the Catana Group is now positioning itself as a front-row player in the cruising catamaran market.
Bali 4.5 Reviews
Charter Programs & Tax Programs
Catamarans have become so popular in the last 15 years that the demand far outweighs the supply. This is both good and bad. Catamarans retain their value far better and for far longer than monohulls because we just don't have enough of them. The bad thing is that new catamarans are becoming more and more expensive. We therefor are constantly trying to find ways to reduce the cost of ownership for our clients. Learn about our charter yacht management programs and business yacht ownership programs. The Bali 4.5 is available in these programs.
Demonstration Of The Bali 4.5 Interior Accommodations and Deck Layout
Bali Layout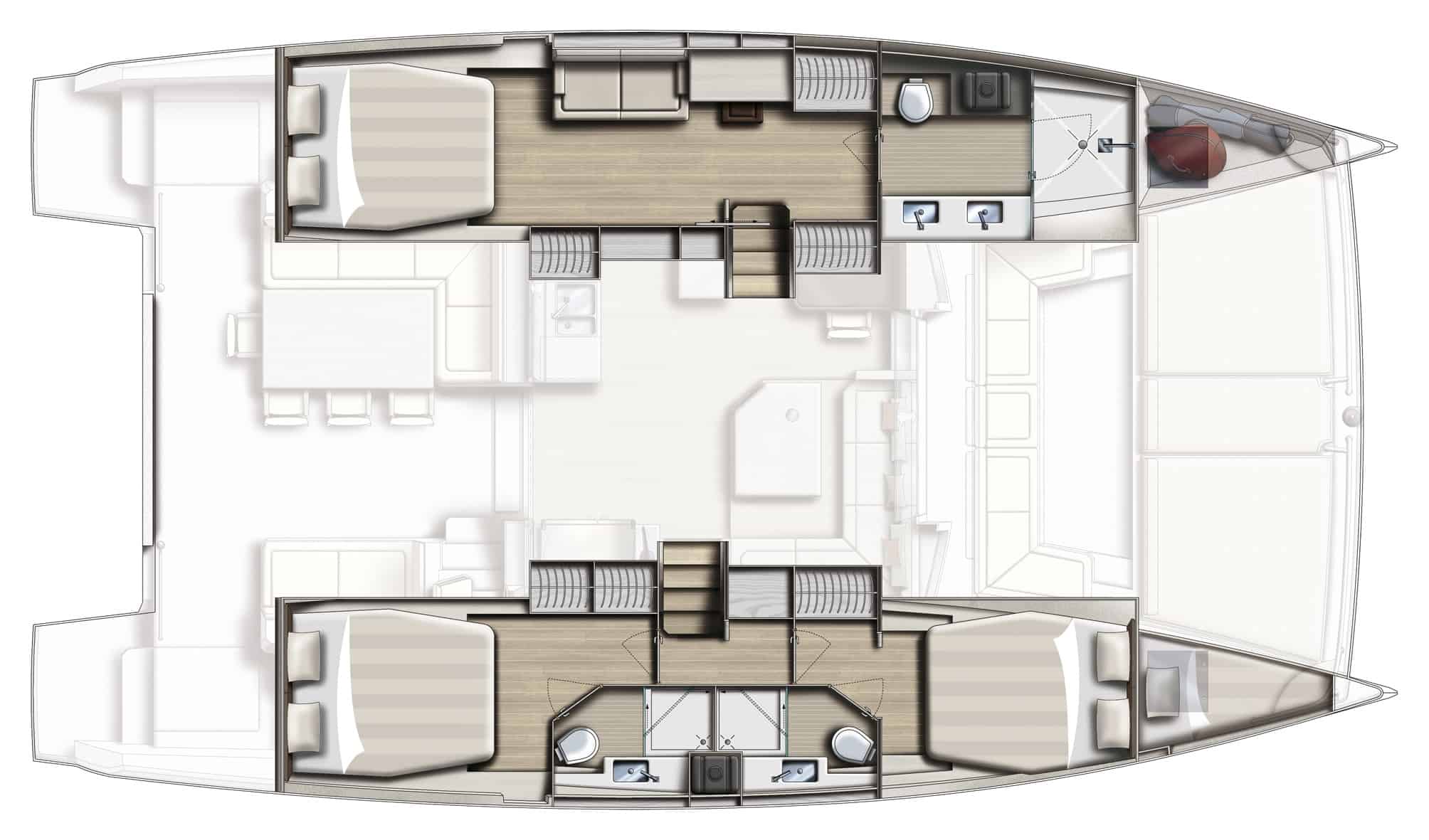 Bali 4.5 3-Cabin Version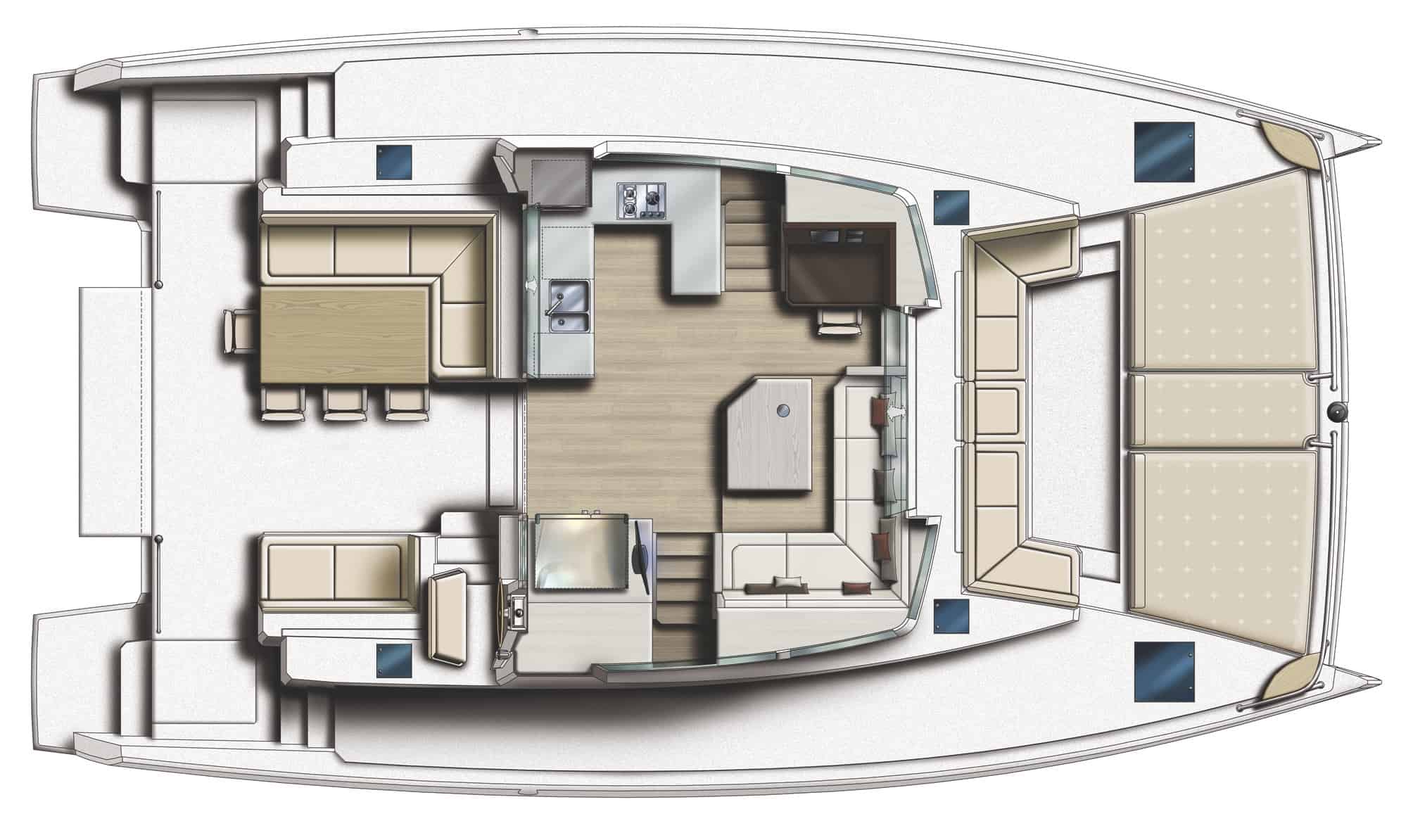 Bali 4.5 Deck Layout