How We Came to Be Liveaboards with Catamaran Guru's Help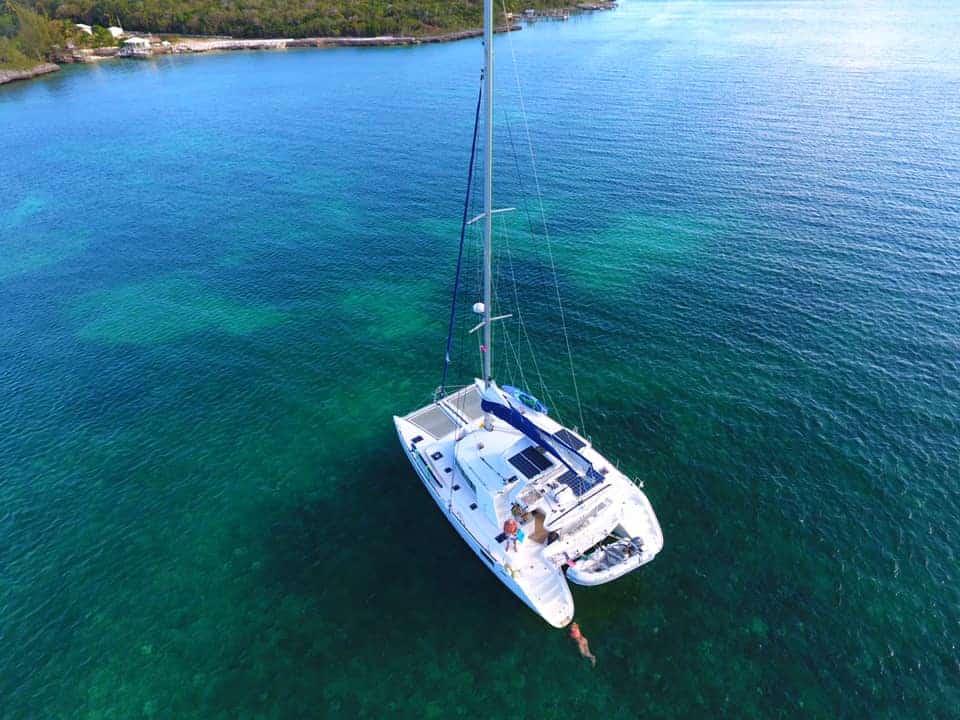 by David Knight, Lagoon 440, India, Owner & Liveaboard
In all my life I had jumped on a Hobie Cat maybe a handful of times and took a dinghy sailing course with the Royal Navy when I was a teenager.
Yet I had always had a dream that when I retired, I would quit the rat race, sell everything and sail a beautiful yacht around the Caribbean. 
When I met the love of my life online just over three years ago, one of our first email conversations was about that dream since Dara had both sailed extensively and lived in the Caribbean.
I didn't really think it would happen; it was more a commonality, among many, that brought us together.
First Comes Love, Then Comes Sailing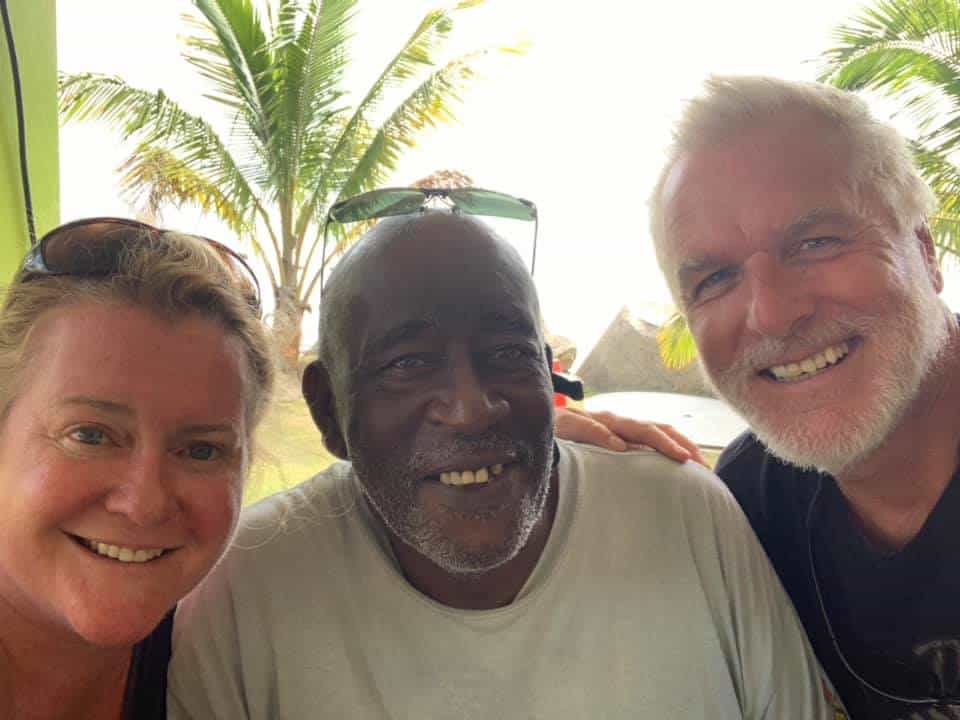 So, we fell in love, met (in that order), married, retired, and embarked upon living our dreams with a six-month journey backpacking through the Indian subcontinent. We learnt to live together in close quarters and tackle many logistical and practical problems as a team, both pre-requisites for our as-yet-unplanned sailing adventure.
After returning to normality following that trip, we took a short visit to Sint Maarten, where Dara had lived for many years, to visit her old friends. It was there that we spent half a day playing on a rented Hobie Cat in Orient Bay. That evening I reminded her of the sailing dream I had mentioned and posed the question, "Would you sail the South Pacific with me?".
We had drinks in hand so, as it does, the dreams and plans unfolded and took form. Before we left Sint Maarten a few days later, we knew exactly what we wanted to do, the boat we wanted, the timing, the routes, everything. We even announced our new adventure to friends and family.
At right is a photo of us with a new friend we made after sailing to Montserrat.
Bringing the Dream to Real Life
When my wife, Dara, lived in Sint Maarten all those years ago, she was friends with Estelle and Stephen Cockcroft. In fact, Estelle worked as crew on a dinner cruise boat that Dara captained. Dara remembered that the Cockcrofts had interests in the catamaran world, so she decided to look up old friends to glean some pearls of wisdom about catamaran buying. That's when we discovered Catamaran Guru.
It seemed that the Cockcrofts had made a successful business over the years out of their passion for sailing and, in particular, catamarans. And here we were looking to buy one! After a quick catch up of the last 20 years, we got down to business and started searching the listings. Stephen and our assigned broker, Martin Cooper, worked tirelessly to find the perfect model for us, the Lagoon 440, and ,to locate boats that fit our purchase criteria. Their combined knowledge of all things catamarans, and Lagoons in particular, meant that we were able to jump straight to real candidate boats without wasting time. Even over the Christmas holiday period, they were constantly available to advise and talk through what turned out to be a particularly hard negotiation.
Reality Can Be Hard…But Worth It!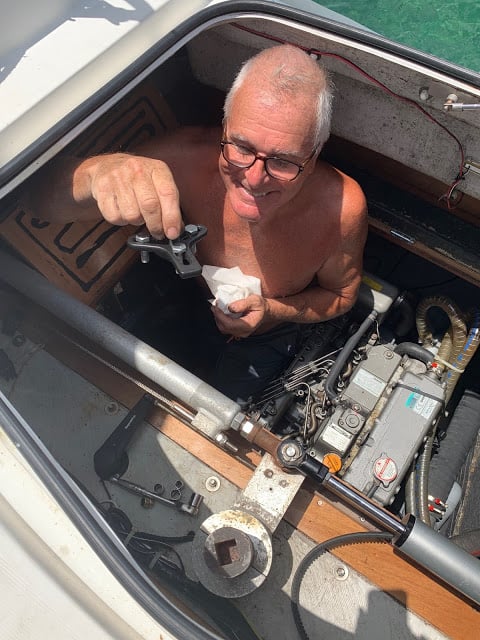 As is our way, once the plan is planned, the execution has to start immediately, and so with Catamaran Guru's help, we found ourselves within two months, the owners of a beautiful, but unloved, Lagoon 440 owners' version catamaran.
We sailed our Hobie cat in mid-November. Then on January 10th, took the keys to Elektra II in Fort Lauderdale. We had already decided to rename the boat 'India' in reverence to our fabulous journey there the year before.
I have to say some stars aligned to make this happen the way it did – not least of all an adventurous spirit in both of us, and a desire to take the path less travelled. On a practical level Dara has long and deep experience of the sea, on yachts and commercial vessels over her whole lifetime. I, on the other hand, with no marine experience, can fix anything – electrical, plumbing, mechanical — a skill we had anticipated and soon knew firsthand, was invaluable on a boat.
Together we convinced ourselves this was the perfect mix to be successful at what we had planned – l'équipe formidable.
After an almost three-month refit period in Harbor Towne marina in Ft Lauderdale, during which time we lived full-time on India, we came to learn everything we needed to know about our new life. Each became the other's teacher – me learning about every aspect of sailing, and Dara becoming familiar with our new electrical systems, the engines, and the characteristics of the boat.
Without doubt, this was the hardest period of our relationship to date – working under other people's schedules, everyday a new surprise, physically uncomfortable, giving ourselves impossible deadlines…it certainly tested us to the maximum.
Living Aboard and Living to Write About It
But after this, it was all 'plain sailing' – right? Well, yes – to a certain extent – but you'll have to read our India Cat blogs to see how it really was. https://daraanddavidsailindia.blogspot.com/
A Few Pictures