Welcome to the Catamaran Guru Video Library. We put together these playlists to assist you on your catamaran journey. Whether you are buying, selling, looking to reduce the cost of ownership, or sailing, we have tips for you.
Each category is its own playlist
To see the full video playlist for a category, click on the hamburger menu symbol at the top of the video. Enjoy!
Catamaran Reviews and Tips
Catamaran Purchasing Tips
Catamaran Product Reviews
Yacht as Business Boat Owner Testimonials
Catamaran Guru Rendezvous Events
Can't find what you are looking for? Check out the Catamaran Guru™ Archives, also known as the number one catamaran resource. Get started by using the search bar, exploring our topic drop down, or pick one of our articles featured below.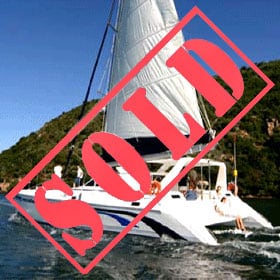 Catamaran Buying Guide & Tips
There has been a lot of chatter lately on blogs and forums about yacht brokers and we thought that we should address some of the
Read More