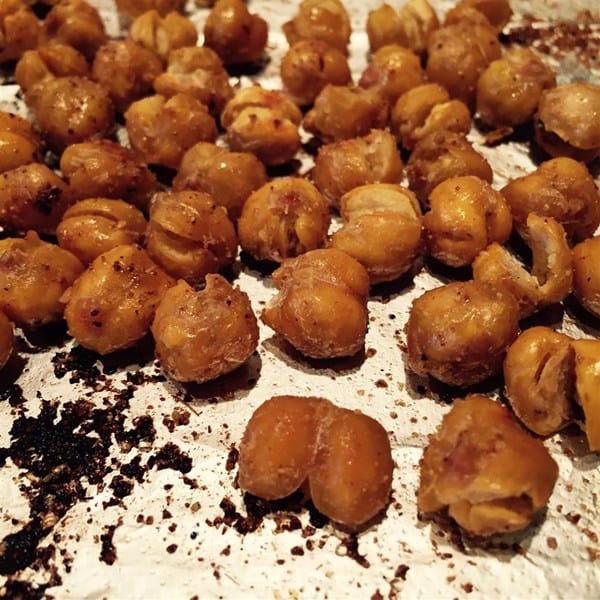 This roasted chickpeas recipe is so simple to make and really great with a beer or a cold glass of white wine. Best of all, it's a healthy protein-packed snack. My good friend, Caroline Lewis from S/V Thalia, graciously shared this recipe. Read their blog where they have some gorgeous pictures and Caroline really writes well.
Ingredients:
1 15-ounce can chickpeas (also called garbanzo beans), preperably organic
1 tablespoon extra virgin olive oil
1/2 teaspoon kosher salt or coarse sea salt
1/4 teaspoon ground cumin OR 1/4 tsp chili powder and 1/8 tsp cayenne for some spice
Directions:
Rinse the chickpeas well in a colander, drain, and spread out on a clean towel to dry.
Preheat the oven to 425ºF. Toss the chickpeas to coat in the oil, salt, and cumin (or the chili and cayenne) on a small rimmed baking sheet. Roast for 15-20 minutes until the chickpeas are crisp and browned, shaking the pan a few times so they'll cook evenly. Serve immediately.
Serving Size: 2