American Product Review: Pettit Paint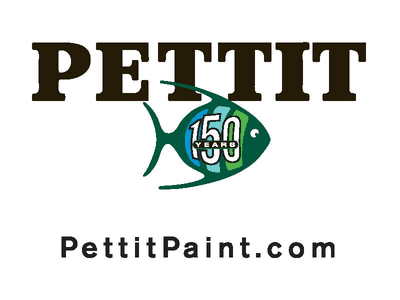 We caught up with Pettit Paint at the last Annapolis Boat Show. Their world-renowned high performance coatings and epoxies, especially anti-fouling paint, have been protecting marine vessels since 1923. Based in Rockaway, New Jersey, these American made products continue to innovate to better shield marine finishes while better protecting the environment. Water-based, low VOCs, non-metallic biocides, and other research are the lifeblood of Pettit and while they continue to be a foremost marine coatings manufacturer for over 150 years, if you count the acquisition of the Gardiner McInnes company from which founder, John L. Pettit, became educated and passionate about marine paints.
Pettit Paint offers a protective solution for any marine vessel application, environment, or challenge. That's a lot of options. Luckily, the Pettit Paint website has all the information you need to make the right choice for your situation. And, their retailers are trained to help you hone in on the best solution for your boat. Drop by your local retailer to see what new Pettit products might help you solve the problems or protect finishes on your boat.
Top Features for Catamaran Owners
Protection for your hull, interior finishes, and even your prop.
Cost-effective solutions that are easy to use.
Maintain or increase the value in your boat.
New technologies that protect our planet's oceans.
Made in the USA.
Where to Get Your Pettit Paint
Manufacturing Plant: 36 Pine Street, Rockaway, NJ 07866
Hours: M-F 8:30am to 04:30pm EST
Sales: (800) 221-4466 or (973) 625-3100
Customer and Technical Service: (800) 221-4466 or (973) 625-3100
What's Your Take on Pettit Paint?
Have you used Pettit Paint products? What is your experience?