Kent & Kathy Living Their Dream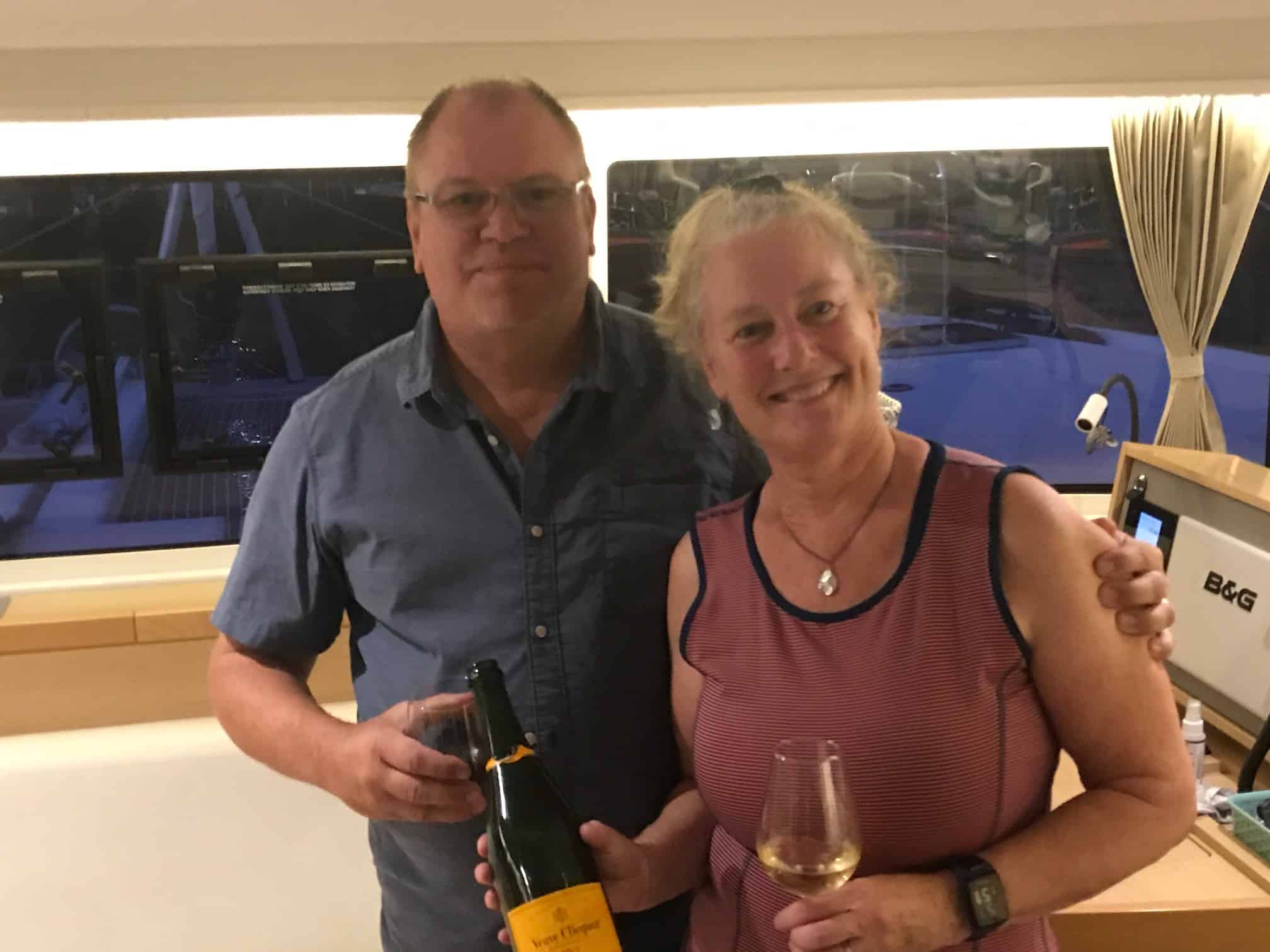 Kent and Kathy Meredith had long careers as music teachers, much longer than you would guess from their youthful appearance and can-do energy. For 10 years, they diligently planned the purchase of their boat and transition to living aboard.
And, they did it! From a life in Washington state to cruising between the summer Chesapeake sailing grounds and the Caribbean.
They shared their story of making their dream happen with a hometown newspaper. 
We helped them purchase their yacht as well as prepare for living aboard. This is what they had to say about the experience.
Stephen & Estelle Cockroft's expertise made the boat buying process secure and enjoyable. The Catamaran Guru's experience and principals gave us confidence in making good decisions throughout the process of purchasing of our Lagoon 42.
They guided us not only throughout the negotiations, survey and purchase of our boat but were available after the purchase to mentor us regarding service, paperwork, vendors, upgrade options, suggestions on boat living and learning. We became part of their community of satisfied customers. We are grateful to have crossed paths with them and cherish them not only as our Boat Brokers and advisors but as friends, as well. Thank you, Catamaran Gurus, for starting us on our new journey in life on the water.
Kent and Kathy Meredith
– 2018 Lagoon 42, 'WindEnsemble'
WindEnsemble Christening & Denaming Ceremony
More Pictures of the Merediths and WindEnsemble
Click an image to enlarge.