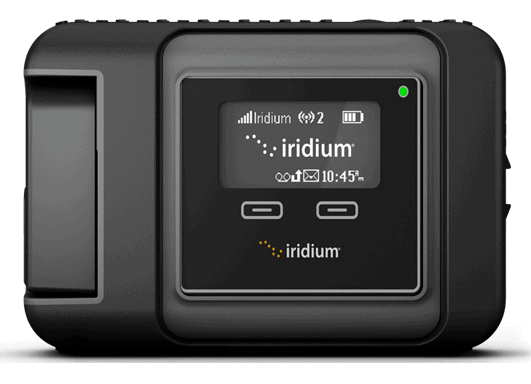 Need to stay connected while at sea? If you are working while cruising like we are, the answer is YES! Many cruising sailors struggle with finding a workable and affordable solution for communications while at sea or in remote locations. Stephen and I discovered the Iridium GO! last year while shopping for a global mobile communications solution for our new Lagoon 450S. It worked so well for our needs that it basically set us free to roam the planet.
Technology has come a long way in telecommunications and mobility since we first set sail more than 25 years ago! Back then, we used an SSB radio to get weather and stay in touch with other cruisers. Later, in 2004, for our ocean crossing from Africa to South America, we used a satellite phone. Both SSB radios and satellite phones are still viable options and work well. But a Sat phone's equipment and airtime are expensive. The SSB equipment is also expensive, is not portable, and requires a bit of a learning curve.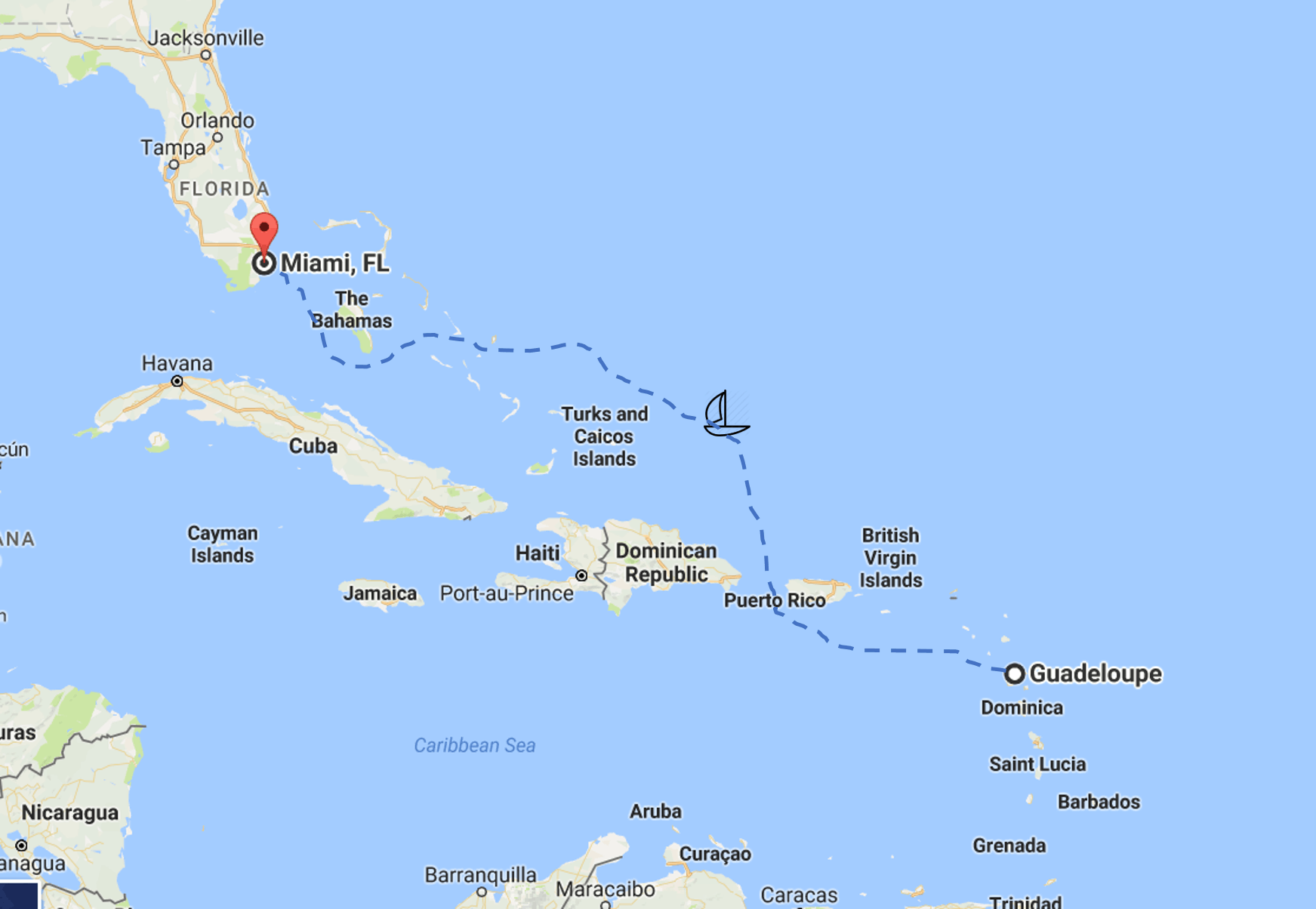 So, here we are in 2016 when we planned another long offshore passage to deliver our Lagoon 450S, Zuri, from Guadeloupe to Miami. We researched affordable onboard satellite communications. For us to be able to go offshore for several weeks and still run our business, we had to invest in a communications system with these characteristics:
Is affordable, portable, and robust
Enables access to good and detailed weather forecasts
Enables us to conduct business while underway by making and receiving phone calls, having unlimited access to email, sending SMS messages, and posting on social media media
Sends out our position periodically to friends and family.
The Go! met our needs on paper. So on our recent passage, we tried it out and this is what we found.
What Is The Iridium GO!
The Iridium GO! It is a portable satellite-powered wifi hotspot. Basically, the way the GO! works is that it provides enhanced data capabilities by connecting optimized smartphone apps, and some desktop apps, to Iridium's global satellite network. It gives you FULL communication by satellite (no dead spots) all the time at very reasonable prices (data plans discussed below). It is compatible with Apple iOS and Android.
The battery-powered unit connects quickly and automatically to the Iridium low-earth-orbit (LEO) satellite constellation. Much like your wifi network at home, it enables connectivity for multiple devices such as smartphones or tablets within a 100-ft radius. Through the apps, it is fairly easy to send photos and files, download weather routing and GRIB files, make phone calls, send text messages, post on social media, and more.
The portable Iridium GO! unit runs between $800-$1500 for the system, depending on the type and number of accessories purchased with the system. It is relatively fast and data plans are inexpensive for unlimited data. For a total of $125/month, we have unlimited data and SMS, weather updates, 150 minutes voice calling, SOS, and tracking. Sweet deal!
The setup takes a little time to complete. But once you have purchased the equipment, software, and apps needed to operate the system, communications onboard is easy.
How To Get Your Email With Iridium GO!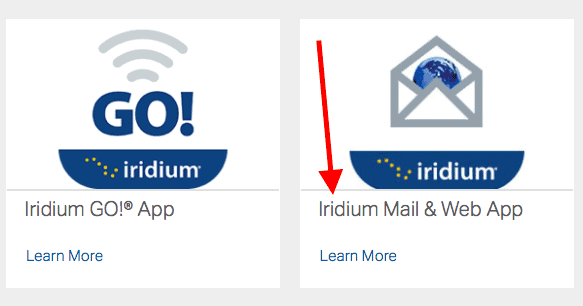 There are many providers like Ocens and Global Marine with similar data delivery systems and email apps. We chose Xgate as our email gateway (Iridium Mail & Web App) and Explorer Satellite as our data provider. By the time we bought our Iridium GO!, they had already figured out how to provide satellite data services by optimizing and delivering it at affordable prices, unlike some of the other services. The way it works is, XGate compresses the data by 95% so it downloads fast without compromising the quality of pictures and other files.
It works with either your unique email address from Xgate or your existing email services like Gmail, Yahoo or Hotmail. Emails can be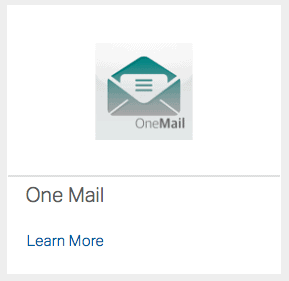 drafted and read offline (saving airtime) and when you are ready, it dials the satellite phone, makes the connection, retrieves the mail and hangs up when it's done. We used it for our three-week offshore ocean passage and were able to conduct our regular business without a hitch. This service came free to us (usual price $19.99) from our data service provider, Explorer Satellite. Read this article by John Dark: Gmail Via Iridium GO! How To, When To, When Not To.
Email Fetching for Yahoo, GMail, Hotmail or any ISP
Even though we used the unique email address from Xgate, we also needed to monitor our Gmail account.
The customized OneMail App allows access to Gmail. The way I understand it, is it takes a screenshot of your Gmail Inbox with the 'From', 'Subject' and size of the email. You then choose the important mail to be downloaded while offline, reconnect and it "fetches" the important emails.
Another such service to fetch and forward email from multiple addresses so you can access your email accounts with the same speed and efficiency is SatPhone.Me ($60/year). You forward your Gmail / Yahoo account to XGate and then mask your outgoing email address so your contacts will never know that that you are using satellite comms. This does present some issues like deleting emails from your Gmail account, so check with your provider first.
Other Features of Iridium Mail and Web App Include:
Internet Browsing: Iridium has had issues getting all the software platforms to work, but it works (kinda slowly) with a mobile web browser like Opera Mini, which is the most widely used mobile browser. It was nice to be able to check on news headlines or grab a quick reference.
Twitter: Tweeting is easy (without pictures) and it was fun sending messages from our passage as well as getting notifications.
Facebook: Good ol' Facebook. The omnipresent social media channel is always changes the rules and they did with Iridium, too. But, at least we could post a status or low-res image to our personal Facebook profile, but it required some setup. But we did get posting to our personal profile to work but could not post to a Catamaran Guru business page. We worked around that by sending pictures and posts to our shore-based assistant who then updated our business page.
So, we are now set up with our email, internet, SMS, social media, and phone services. The next setup is our all important weather service!
OCENS WeatherNet Software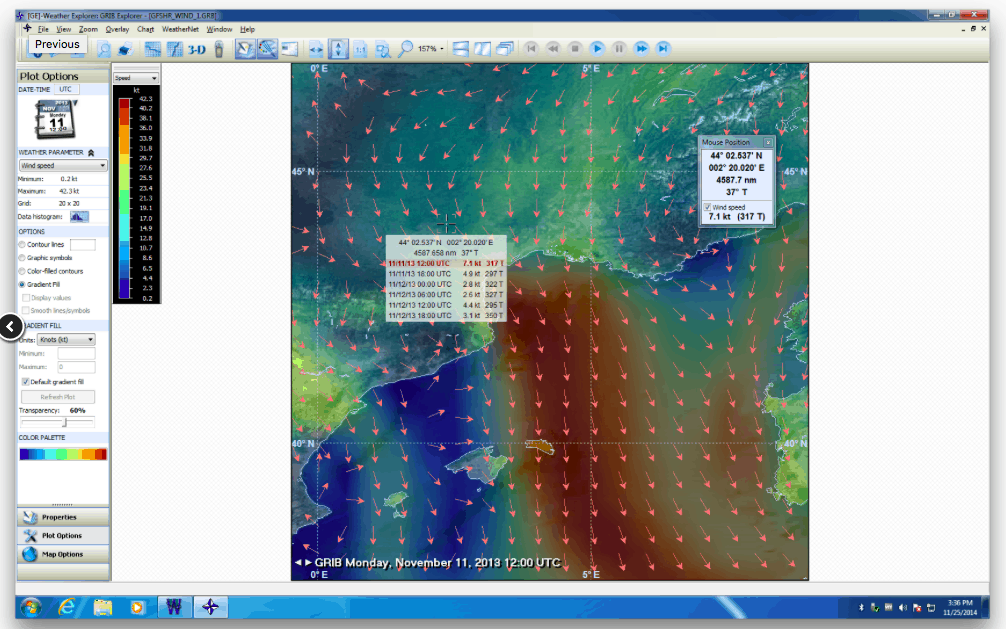 As I have mentioned before, there are many providers with customized apps to use with the Iridium GO! like Ocens, PredictWind, or Global Marine. Stephen has used the Ocens weather product for years so he stayed with them for weather. We really liked that Ocens works with the Iridium GO! on the Mac or Ipad. Their WeatherNet service is one of the biggest sources of weather information including Chris Parker's forecasts and Jenifer Clark's Gulf Stream charts. These GRIB files are awesome and make navigation easy as pie! We downloaded the following software:
WeatherNet ($99) contains the largest collection of Gridded Binary (GRIB) data which is ideal for the efficient relay of weather information through the Iridium GO!. Even better, you only pay for the weather files you use, which in our case, was $1.40 per download.
GRIB Explorer ($199) is GRIB-viewing software. It works seamlessly with WeatherNet to display GRIB information and tune it to your needs. It animates multi-day sequences of GRIB data, views position information, and analyzes information like surface pressure, wind, waves, swell, cloud cover, precipitation, sea temperature, currents several days ahead.
It sounds a little complicated, but it is really easy to use and downloads within minutes through the Iridium GO!
Iridium GO! Voice & Data Plan
Once you have all the cool hardware (Iridium GO! and external antenna) and software packages (Xgate and Weathernet), you then purchase "Airtime" (data plans) to allow you to do all of the stuff you want to do with the smartphone, tablets or computer, such as making calls, emailing, downloading GRIB files, etc.
The service provider for our voice and data plan, as I've mentioned, is Explorer Satellite, but there are several providers like Ocens, Predictwind, and Globalmarine. We have had great service from Explorer Satellite. But it is important for you to shop around. Our $125 monthly plan includes unlimited data, 150 voice minutes, and unlimited SMS texting. Included in this subscription is our free Xgate open source email service.
The unlimited plan suits our needs, but it is not for everyone. Most offshore sailors will use satellite services for just a month at a time and in that case, there are prepaid limited plans for that. However, I have heard people say that they regretted not taking the unlimited plan. You can run out of airtime very quickly. There is a contract termination and reconnection fee for the unlimited plan, so be careful to read your contract before signing and paying. Here is the link to the available plans for our provider.
Features of Iridium GO! Voice & Data Plan Include:
Phone: You are assigned a unique Iridium phone number and you can make phone calls through the Iridium app on a tablet or smartphone. It works great! We did, once in a while, experienced a slight delay but nothing serious.
Instant Messaging: SMS Instant messages take on average about 20 seconds to be sent or received by the GO! or the recipient.
Maritime Iridium GO! Tracking: The SOS and tracking feature comes standard and will transmit your GPS coordinates to any email or text address.
The Bottom Line: Does It Work?
We recommend the Iridium Go! to keep in touch, send photos, email, post on social media, and get weather information. With the unlimited data plan, you can do all this without incurring a huge bill. It does not replace a good internet connection like when ashore but it allows us to do what we like best, sailing ocean passages to explore the globe, while staying in touch with our yacht brokerage clients!
Read more reviews of the Iridium Go! here by sailing cruisers, Distant Shores and Sailing Totem.
Save On Internet Data
Just as an aside, read our article about How To Save On Internet Data While Blue-Water Cruising. This advice is not applicable to the Iridium GO!, but it's good to know when you travel and have slow connections or where internet is pricey.
Disclaimer: Iridium has made many changes and upgrades just in the last year or so and I am sure many more will come soon. If any of you guys have had different and better experiences with IridiumGo!, we would love to hear about your experiences.
Iridium Go! Help Services
Satmodo Satellite phones in San Diego offered their help to Catamaran Guru followers and can assist with questions, equipment and service.
They offer all boating satellite communications from Inmarsat, Iridium, Globalstar, and more. They lead the industry with 5 Star reviews on Yelp and Google and have 24/7 Live help so customers will always get someone in the office.
The link to the Iriduim Go
Purchase: https://satmodo.com/product/iridium-go/
Rentals: https://www.satmodo.com/product/iridium-go-rental/?utm_source=Catamaran+guru&utm_medium=Iridium+Go+rental
Service Plans: https://www.satmodo.com/product-category/service-plans/iridium-go-plans/?utm_source=Catamaran+guru&utm_medium=Iridium+Go+service