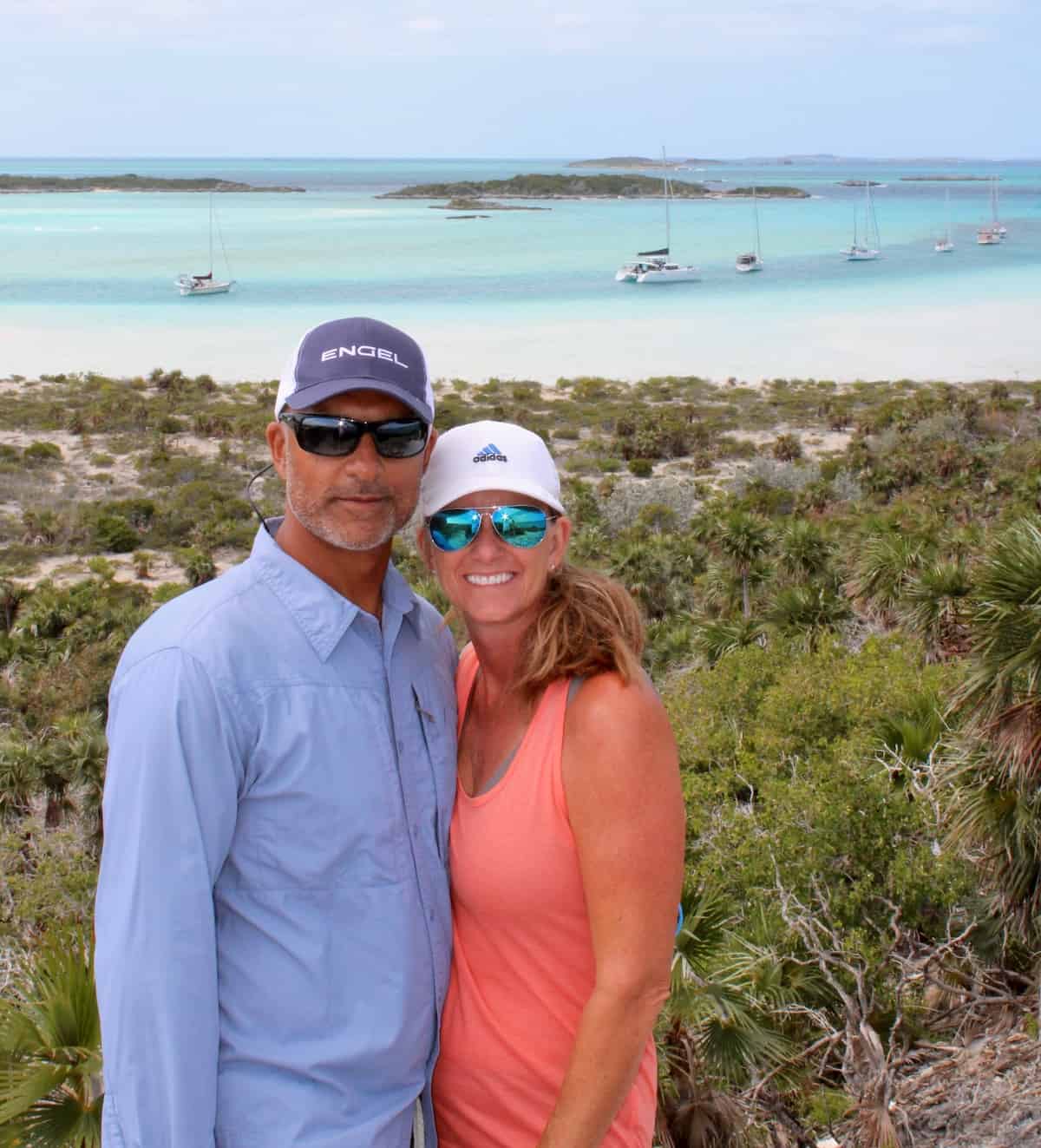 Terry and Dena are part of the awesome Catamaran Guru team and live aboard full-time on their Lagoon 450 catamaran, Khaleesi. Terry is an enthusiastic sailor and is the latest member to join our catamaran brokerage team. During this forced social distancing period, they give us an update of what they are up to from their boat in the Florida Keys. 
From time to time, living aboard our boat has SPECIAL advantages. As COVID-19 started rolling in, we untied the lines and set sail. It's been almost two weeks now and we are alive and well!
We learned long ago how to provision for months at a time. Fresh produce lasts a long time if well prepared and stored and we have plenty of canned fruits and vegetables. I bake bread and treats all the time and always have enough yeast and flour!
Last month we caught these incredible lobsters in the Bahamas. We ate the tails a while ago but saved the rest of them to make lobster broth and bisques, which I did this week.
We have a water maker on board and have been able to make fresh water from the saltwater below every day. We have the Dessalator Duo 100 Brand which can make 100L of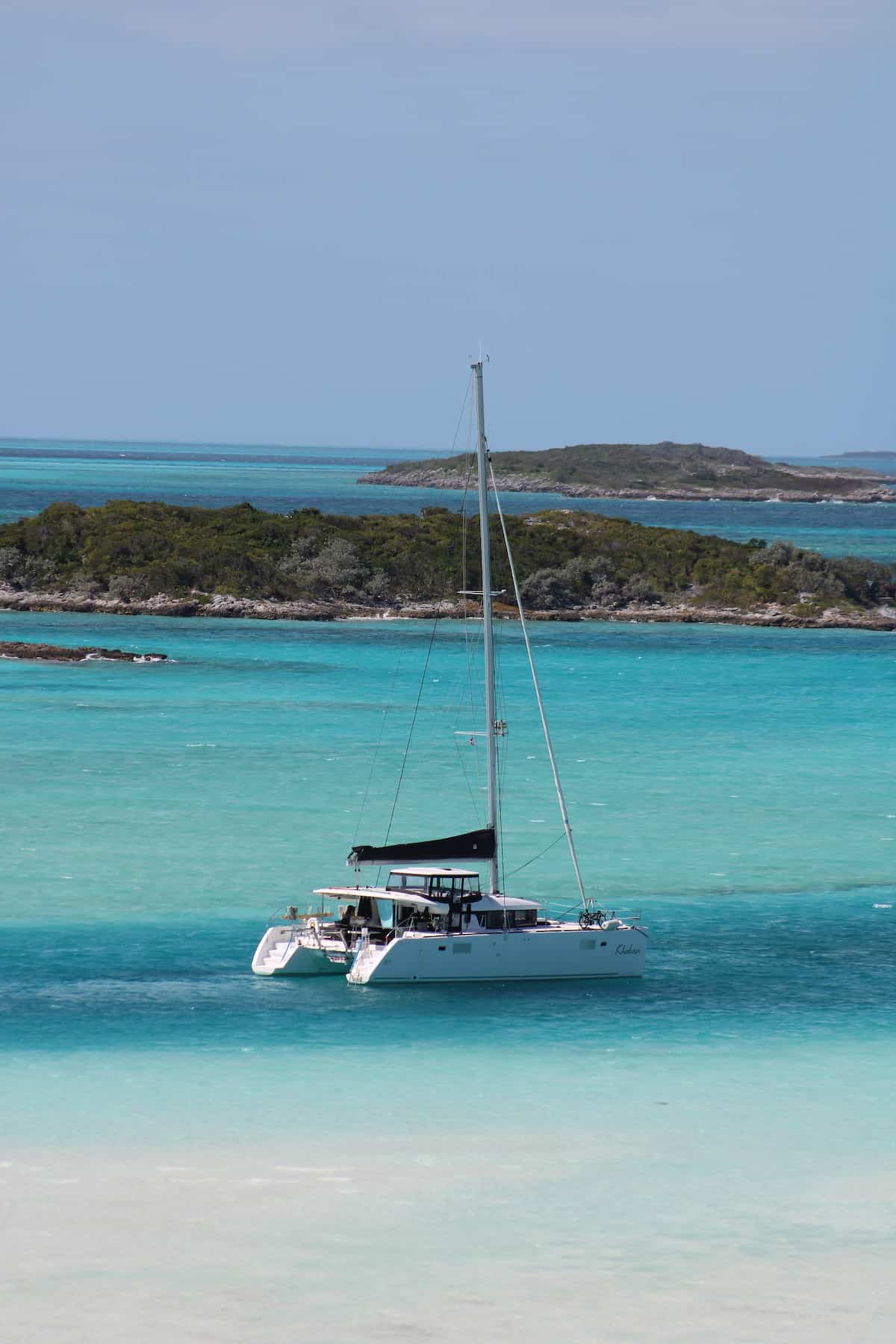 100% pure drinking water per hour on either 12v DC or 110v AC. The system is simplistic, allowing us to perform our own maintenance with off-the-shelf parts.
We also have infinite ability to make electricity. First, we have 2 completely full diesel tanks, each holds 135 gallons for a total of 270 gallons (1040L) of fuel. We have a 13.5KW generator on board which runs on this diesel fuel. We can use it to charge the house and engine batteries, to power all the electrical outlets, heat the water via the water heater, run the microwave, the coffee pot, and, of course, to run the water maker on AC power.
We also have the capability to create solar power on board. To make our power making possibilities infinite, we rely on our solar array which is comprised of 4 x LG 375W panels, providing a total capacity of 1500 watts. They are set up as 2 pairs, wired in series to two separate Victron MPPT charge controllers. (each controller is programmable via Bluetooth and the Victron app). This gives us redundancy and the ability to charge our batteries to 100% by midday every day. Once the batteries are at 100%, we continue to use the solar power to drive the water maker and charge all of our gadgets.
All of this is accomplished leaving the batteries at 100% by nightfall when some measures of power conservation go into effect (limited lighting, AC, charging, etc). We also enjoy all the comforts of full internet and Netflix movies!
We are doing well out here…about to make some chocolate chip cookies. Sending good vibes from Khaleesi!
Contact Terry for advice on buying a boat, living aboard, and if you feel like just chatting about boats, give him a call at 720-471-0887.