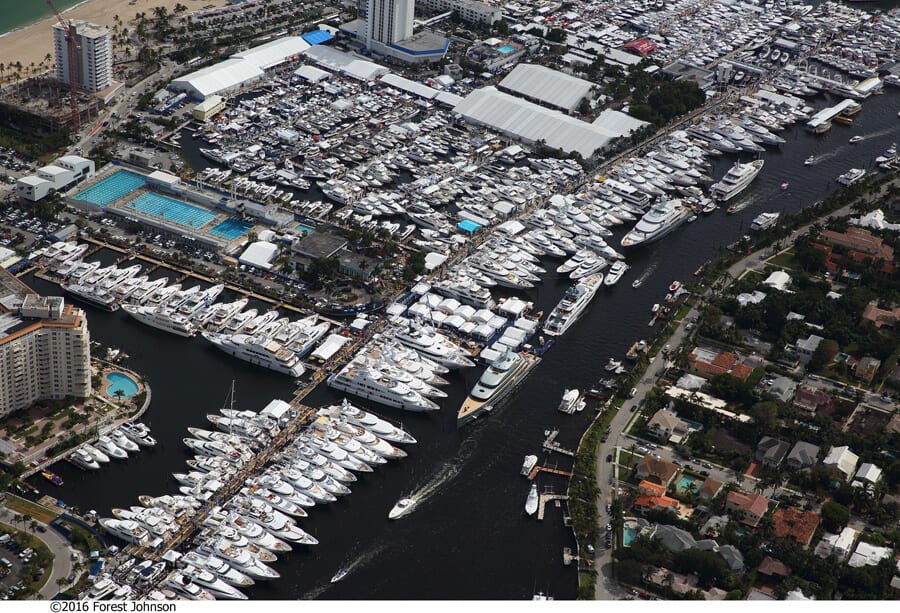 The Fort Lauderdale Boat Show for 2017 will be held November 1-5. Don't miss the great weather and one-of-a-kind boat show in south Florida. It is the world's largest in-water boat show with thousands of boats along the one-mile long Intercoastal Waterway. The 3 million square feet of exhibit space will feature monohulls, catamarans, and power boats of all sizes from inflatables and canoes to extraordinary superyachts. You'll also find boating equipment and supplies, lots of fun shopping, and even a few exotic cars FLIBS is exactly where you want to be!
Keep up with the latest happenings by following the Fort Lauderdale Boat Show Facebook page.
Look for us this year in the Red Zone CD309 of the of Bahia Mar/ Hall Of Fame/Las Olas Marina. Keep reading for information to help you plan your visit.
Chat with Catamaran Guru at the Boat Show
Are you interested in talking about yacht ownership and saving on the purchase and ongoing costs of owning your dream yacht? Book an appointment with us by calling 1-804-815-5054 or emailing us.
Fort Lauderdale Boat Show Tickets, Hours
Get your Fort Lauderdale International Boat Show Tickets.
Hours:
Wednesday, November 1, Noon – 7:00 p.m. (Prime Time Preview)
Thursday, November 2, 10:00 a.m. – 7:00 p.m.
Friday, November 3, 10:00 a.m. – 7:00 p.m.
Saturday, November 4, 10:00 a.m. – 7:00 p.m.
Sunday, November 5, 10:00 a.m. – 6:00 p.m.
Boat Show Transportation Options
Here is a handy map of parking for the FLIB that has several options. One of the best is the Fort Lauderdale water taxis.