DrSails Adhesive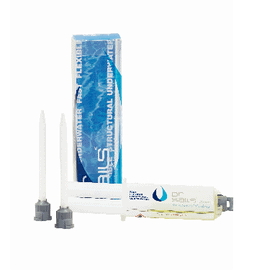 Dr. Sails Adhesive is a two-component epoxy adhesive especially designed to repair sails. It is ideal for fast, flexible underwater curing and emergency repairs on sails and other boat damage. It has a fast cure time (8 min) and can be applied on wet surfaces. Once cured, Dr. Sails is pliable and remains flexible. The glue can be used on sailcloth, fiberglass, carbon, Kevlar, metal, wood, and neoprene. It's easy to apply with the supplied mixing nozzle.
We have repaired sails while underway with a sewing machine and it was not easy or fast. This glue changes everything! This product will be in our toolbox for our ocean passage.
DrSails was nominated for the prestigious DAME awards in Europe 2015 as one of the 45 more relevant innovations of the year.