May 26-29, 2019 | The Abacos
If you missed the inaugural All-Catamaran Rendezvous last year, you won't want to miss this one! All catamaran sailors (owners and experienced charterers) are welcome to celebrate our shared passion for the unique lifestyle. Last year's event drew 30 catamarans and more than 100 people and a lot of wild times! All catamaran brands, sizes, and owners are welcome! This is not a brand-specific event.
03/19/2019 ITINERARY & SPONSORS UPDATE! SEE BELOW
Sailing, Sunning, & Sillies
We are planning all sorts of activities, parties, and dinners during the event to encourage making new sailing friends and just having a good time. There will be a fun regatta (we had a few first-time racers last year so don't be shy to join in!). We will also have plenty of adult beverages, beach games, lots of swag like shirts, hats, bags, coozies, and more!
We will change locales almost every day to take in The Abacos' calm water and awe-inspiring scenic beauty. We will cover only a small portion of the 120-mile–long island chain, but if you have never been, you will find out why it is called a sailor's paradise. There is plenty to explore ashore as well in the charming colonial towns such as Hope Town and on Green Turtle Cay and Elbow Cay.

The Hope Town Yacht Club will once again set a course for our "Race", that while the competitive among us took quite seriously, in the end, it was all about enjoying the breezes and enjoying the comraderie. As with last year, with so many different makes and models of catamarans, it is different from any other sailing race you will ever witness or be a part of!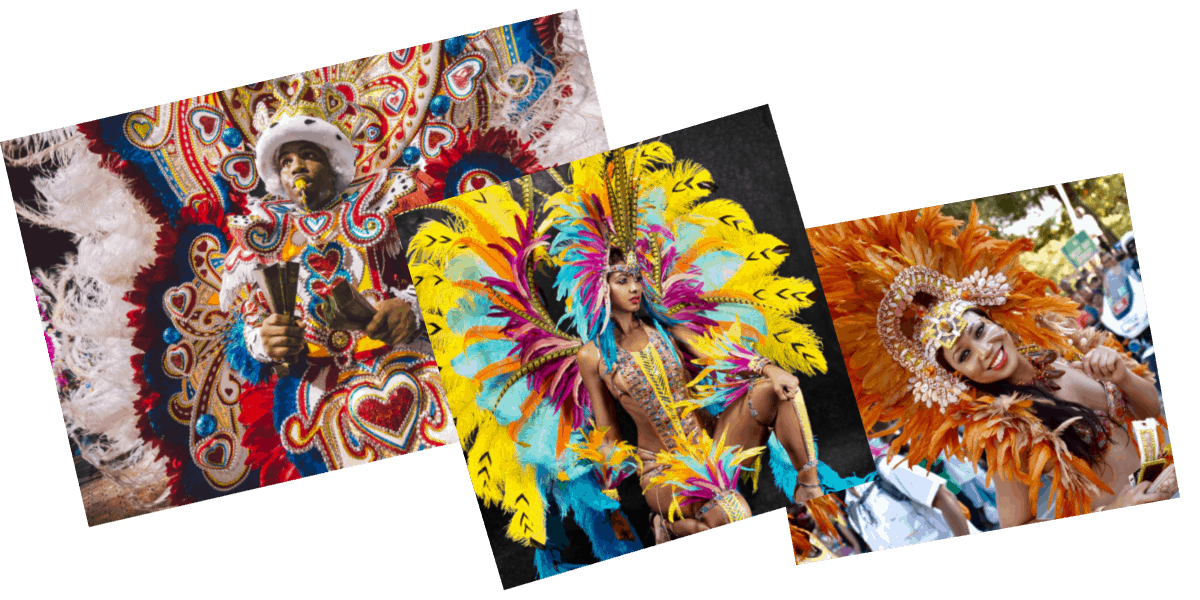 Our theme for this year is "GURU JUNKANOO" Bright colors, feathers, sequins, beads…the sky is the limit for our dress up party and boat decorating! The Rumbrella Race will also have a repeat performance, so get those floating devices ready. More details to come.
Rendezvous is all about having fun and enjoying our catamaran community. We will have 2 seminars for you to sign up for. Topics this year will be Spinnaker Training and Energy Management on Board (including solar panels and batteries).
Giving Back to Young Sailors in the Bahamas Islands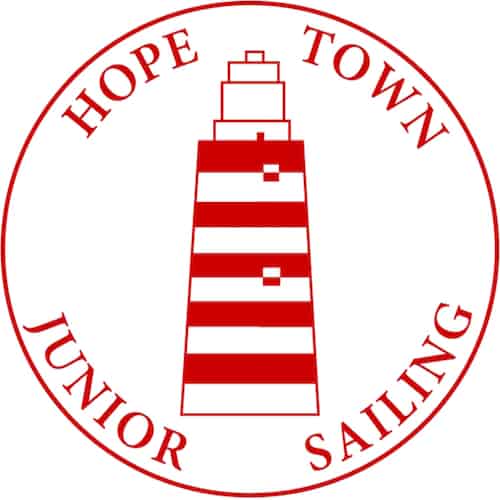 In addition to having tons of fun, we also support the sailing community in the islands of the Abacos. As last year, we will donate a portion of the Rendezvous proceeds to Hope Town Yacht Club's junior sailing programs. This sailing program helps promote junior sailing programs and summer camps in the Abacos, Bahamas. This worthy cause operates exclusively from donations and volunteers. We are excited to support them again promoting the next generation of sailors and those desiring the sailing lifestyle. During the Rendezvous, you will have the opportunity to participate ina raffle with fabulous prizes to raise even more money for this the junior sailors in Hope Town.
Making a Difference: Saving the Turtles!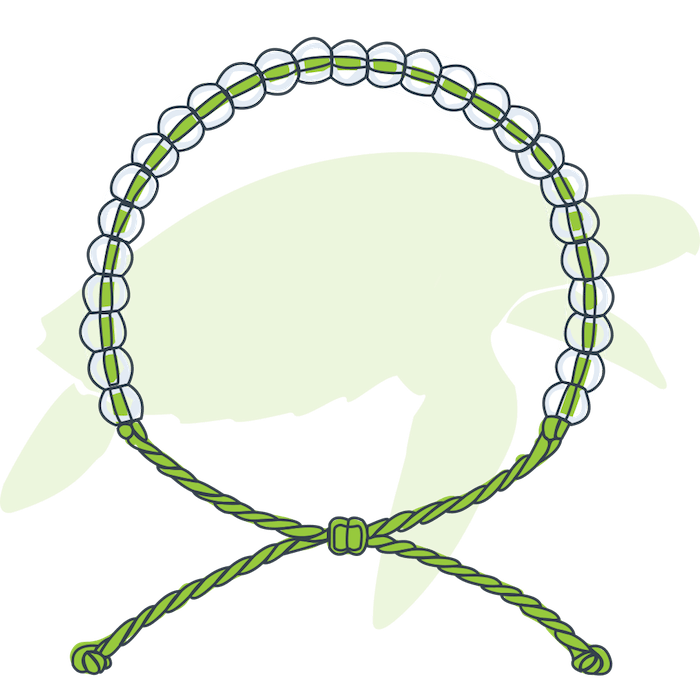 Each catamaran owner will receive a 4Ocean bracelet, courtesy Dream Yacht and Catamaran Guru. The bracelets are manufactured from

recycled glass and waterbottles. By purchasing a 4ocean bracelet, we remove one pound of trash from the ocean & coastlines. That means that as a group we will remove 30+ pounds of plastic from the oceans and we help save the turtles! Each sea turtle bracelet supports sea turtle conservation and research. #4SeaTurtles
Learn During the Rendezvous
We have several seminars / workshops happening all throughout the three stages of the Rendezvous.
Rendezvous Registration & Fees
US$250/ boat
$120/person.
A $100 deposit secures your spot.
Please fill out the form emailed to you from Sharon Shields to register for the different events
Contact sharon@catamaranguru or estelle@catamaranguru.com for more information.
---
2019 Catamaran Rendezvous Itinerary
DETAILS WILL BE POSTED HERE & ON THE The Rendezvous has grown since last year and now has three stages!
EVENT PAGE ON FACEBOOK. Please check back here to make sure that you have the correct information. We will also send out updates periodically to all registered attendees via email and the Rendezvous Facebook group that you will be added to once registered.
---
Stage 1: Flotilla from Florida to Abacos, Bahamas
SPONSORED BY SUNTEX MARINA AT HOLLYWOOD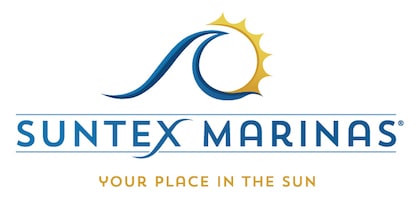 We have a flotilla of +/- 15 boats so far, starting from Suntex Marina at Hollywood and sailing across the Gulfstream to the Bahamas.
We will gather at the marina (or anchor in North Hollywood Lake) around May 10th and wait for a good weather window to cross over. We want to leave 17th latest.
While we wait for the weather, we will do a breakfast workshop hosted by Suntex Marina with some of our vendors. TBD
Suntex will host a send-off party with plenty of cocktails and nibbles on the veranda of this scenic marina.
---
Stage 2: Rendezvous Event in Abacos, Bahamas

This is the main event and it is where most people will be joining the group. People will start gathering in Marsh Harbour the week of May 19th and will either anchor out or get a dock at one of several marinas in Marsh Harbour. All the participants will hopefully have arrived by Saturday, May 25th and find s/v Zuri and share a pre-rendezvous cocktail or two with Stephen, Estelle and the gang. You will recognize Zuri by the wild blue stripes on the hull!
Here are links to a few of the marinas in Marsh Harbour:
The Rendezvous in the Abacos consist of 8 different events:
1. Sunday, May 26th @ 9am: Pre-opening Party Workshops
SPONSORED BY MULTITECH MARINE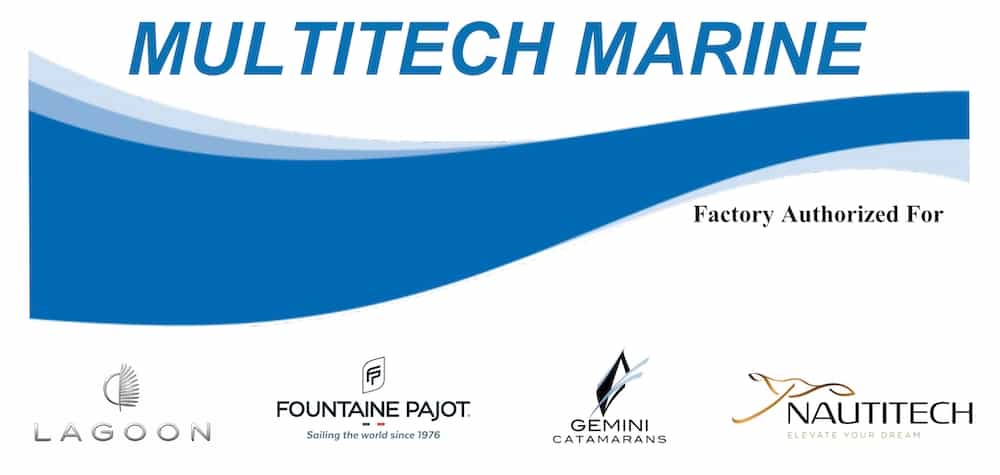 Da Blue Hole Restaurant at Abaco Inn & Marina (at Moorings Base)  – Starts 1pm
Workshop – First Aid; How to Prep and what to carry presented by Henry Mah, crew aboard "Irish Rover" from irishroversailing.com
Workshop – Passage Planning and Safety at Sea; this is in preparation for the Rally North presented by Stephen Cockcroft & Mark Thompson.
---
2. Sunday, May 26th @ 5pm: Registration & Opening Party
SPONSORED BY DREAM YACHT CHARTER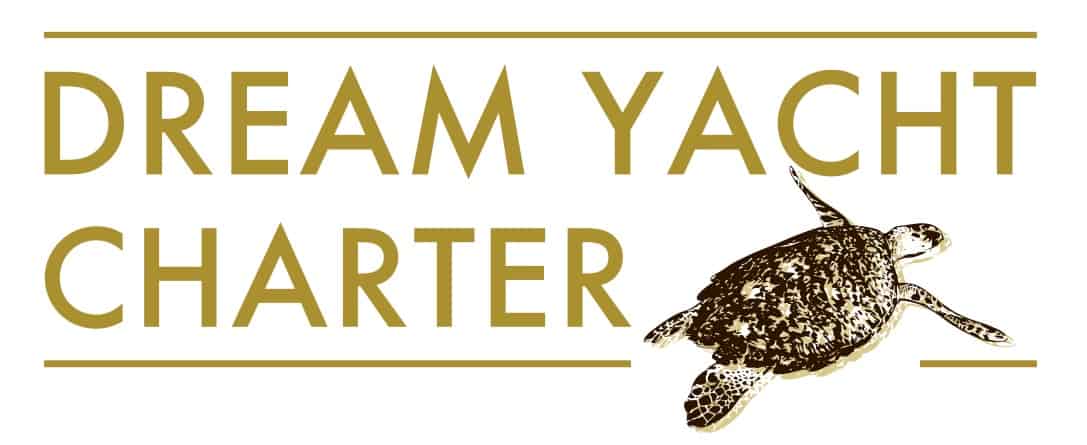 Registration and kickoff party at Wally's Restaurant in Marsh Harbour. Anna from Wally's wowed us last year with her fantastic cuisine and cocktails and this year will be no different! Entertainment by Chris Russel band.
---
3. Monday, May 27th @ 10am: Lunch, Treasure Hunt & Beach Games on Guana Cay
SPONSORED BY BALI CATAMARANS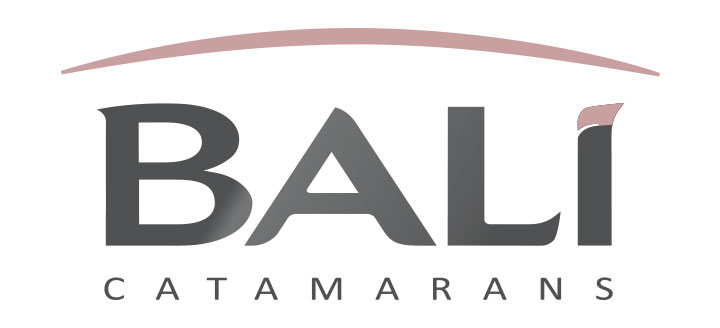 Depart by ferry to Grabbers Bar & Grill on Great Guana Cay. This is a great treasure hunt and beach games day. The ferry ride is awesome fun and a great "getting-to-know-you" ride!
BIG CATAMARAN GURU ANNOUNCEMENT!
Lunch will be served at 1pm, entertainment provided by McEwan Band
4:30pm return to Marsh Harbour
---
4. Tuesday, May 28th @ 10am: Regatta
SPONSORED BY HANHAM INSURANCE AGENCY
Regatta starts in Marsh Harbour and sail to Tahiti Beach on Elbow Cay where we will be anchored out for the night. Twenty two boats participated last year and we would like to see ALL the catamarans on the "race track" this year! This is a fun race and gives everyone a chance to test their boat's and crew's abilities. You don't need special skills, just a sense of adventure! NONE of us are professional racers but ALL of us want to win the trophies & prizes! You will be briefed on the race rules by Stephen Cockcroft and Martin Cooper before the race.
We are sponsoring the Hope Town Youth Sailing Club again this year with a raffle. Great items provided by MAZOCEAN and LAGOON CATAMARANS AMERICA! Hope Town Yacht Club will provide the committee boat and man the finish line for the race!
---
5. Tuesday, May 28th @ 3pm: Boat Decoration
Boat decoration judging at Tahiti Beach. Please make sure to decorate your boats with flags, palm fronds, lights, party streamers or anything you can lay your hands on! Some of you were very creative last year and had a theme going, like "Gilligan's Island"! We want to see some creativity here! We will come around the anchorage at 3pm to make our final picks for the winners. Great prizes for this competition!
6. Tuesday, May 28th @ 6pm: Costume Party & Prizegiving
SPONSORED BY LH-FINANCE

Costume Party and dinner at Seaspray Resort & Marina. Entertainment provided by Wilner Pierre Band.
The theme for the costume party is JUNKANOO! Bring your feathers, beads, masks, showgirl outfits! Best three outfits win great prizes!
Prizegiving after dinner for best costume, best dressed boat and regatta winners.
The raffle winners will also be announced and presentation of the donation check to the Youth Sailing Club.
---
7. Wednesday, 29th May @ 10 am: Spinnaker Workshop
Spinnaker workshop on Zuri from Tahiti beach, presented by Stephen Cockcroft.
8. Wednesday, 29th May @ 1 pm: Rumbrella Races on Tahiti Beach
SPONSORED BY LAGOON CATAMARANS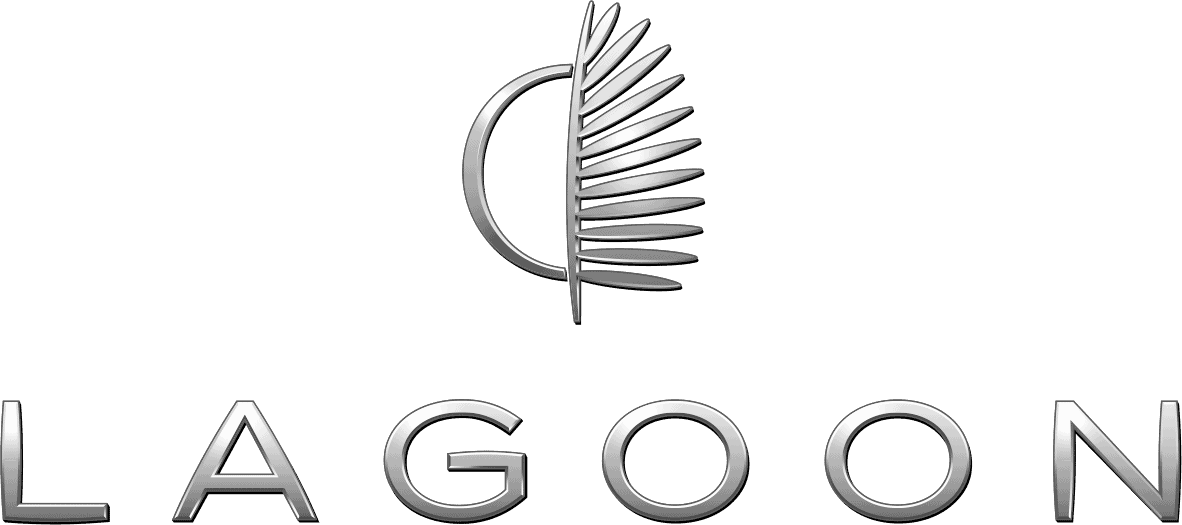 Lunch on Tahiti Beach on Elbow Cay with the Thirsty Cuda!
Rumbrella Race: Bring your "floaty"! Anything that floats – paddle board, boogie board, inflatable noodles, rafts, water wings, literally anything that floats! We provide your propulsion which will be a Lagoon sponsored umbrella! We will have several heats for each group (hard floaties and inflatable floaties) so that everyone can have a chance to participate. This is fantastic fun and the floating bar with our "Hooligan Juice" cocktail, makes for a very mello afternoon, floating in the water off the idyllic Tahiti beach on Elbow Cay!

That's a wrap for the Rendezvous!
---
Stage 3: Rally North To Chesapeake Bay
SPONSORED BY MULTITECH MARINE
May 30th through June 6th: Rally North Departure (weather dependent)
The boats going north (currently about 12 boats) will provision in Marsh Harbour and wait for a weather window to go north to the mouth of the Chesapeake.
You will be briefed by Stephen Cockcroft & Mark Thompson
We will do weather routing for them and will arrange for them to check in at the Little Creek Marina at the mouth of the Chesapeake. Formalities (US customs and immigration) can be done right at the marina.
Join the All-Catamaran Rendezvous Facebook Event page to get the latest Rendezvous plans and Follow us on Facebook for updates.
*Venues may change depending on number of attendees and weather
---
CATAMARAN GURU RENDEZVOUS SPONSORS
The Catamaran Rendezvous is made possible in part by these generous sponsors! Thank you!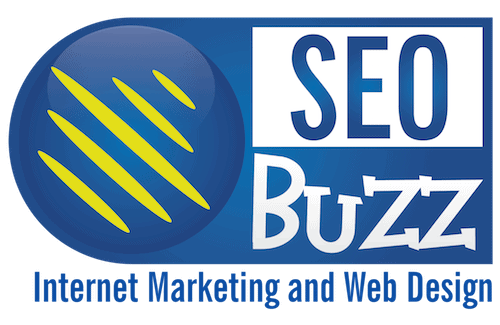 ---