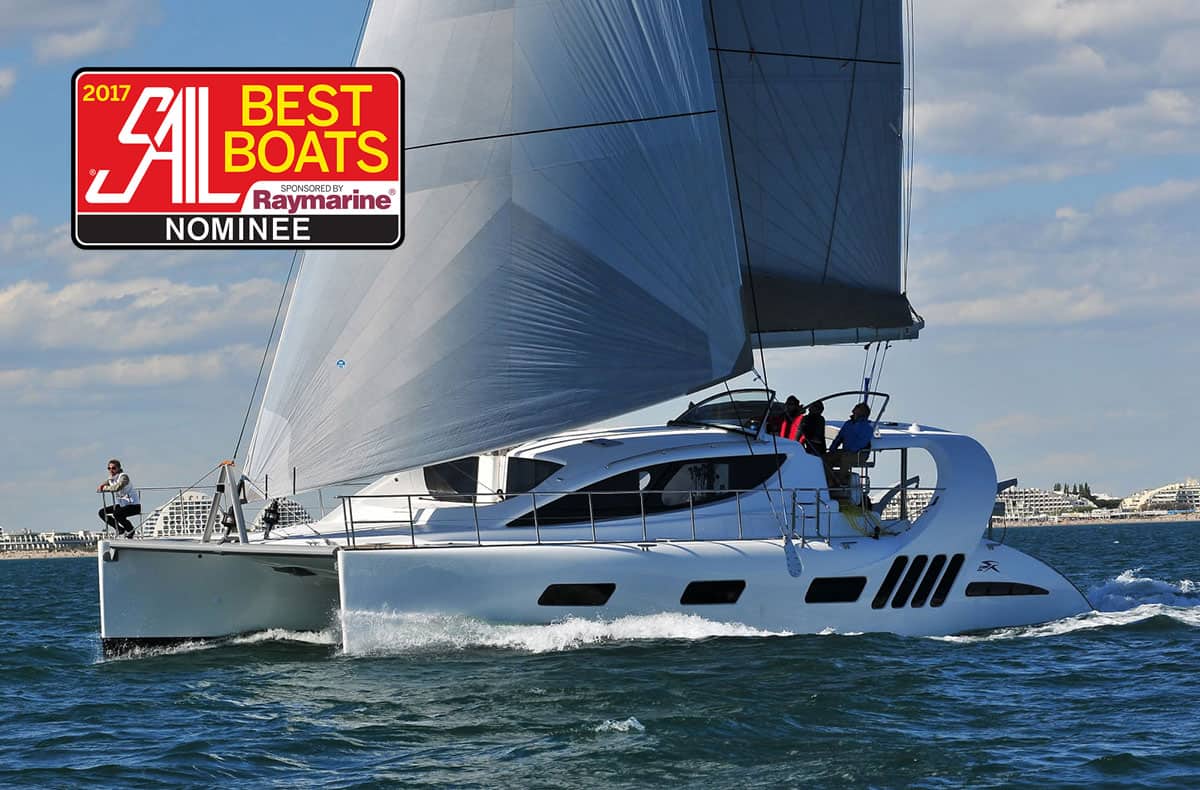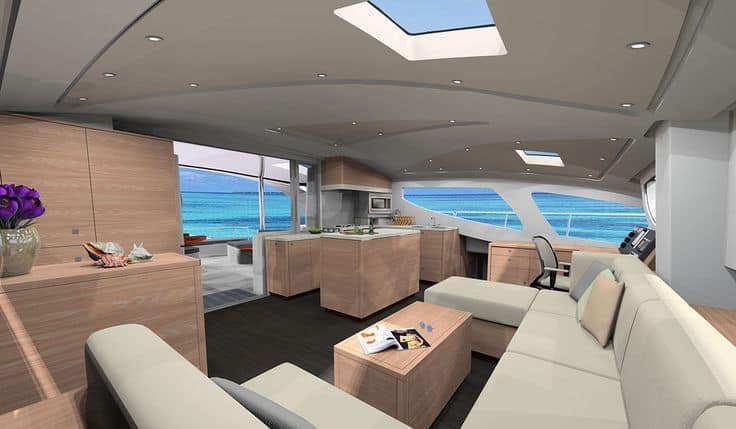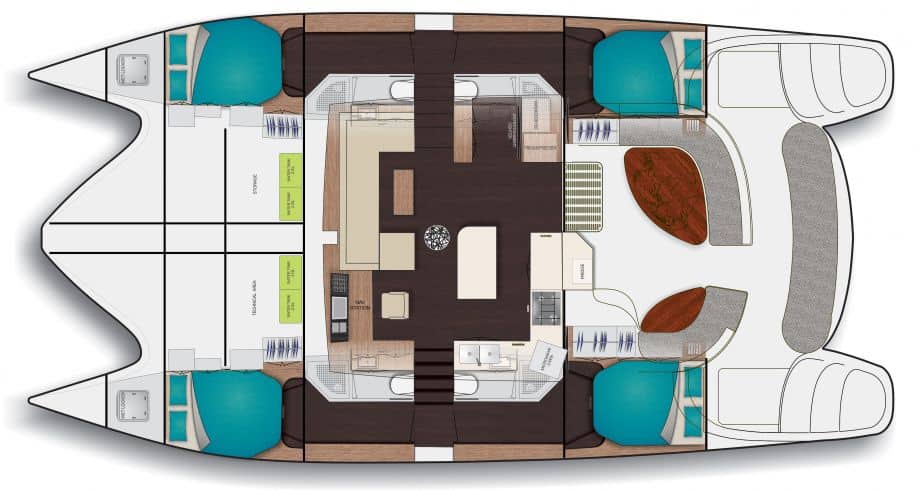 X5 Sail Catamaran
Dimensions & Specifications
Length overall 50.5 ft (15.44m)
Length waterline 49.7 ft (15.15m)
Beam 26.2 ft (8m)
Draft 4.9 ft (1.5m)
Bridge deck clearance Light Craft 3.3 ft (1000mm)
Mast height above waterline 78.7 ft (24m)
Sail Area – Mainsail 1,076 sqft (100 m²)
Sail Area-Reacher 894 sqft (83 m²)
Sail Area-Jib 355 sqft (33 m²)
Engines 2 x 80 HP
Fresh water (4×215 L tanks) 227 gal (860 L)
Diesel (2×395 L tanks) 208 gal (790 L)
CE Certified Category A
Light craft displacement (mlcc) 39,683 lb (18,000 kg)
Certified Maximum Craft Displacement 48,500 lb (22,000 kg)
X5 Sail Catamaran
The Xquisite X5 Sail catamarans are built in Cape Town, South Africa, by a team of highly experienced catamaran builders. These innovative cats are marketed globally and exclusively under the brand, Xquisite Yachts. The X5s are designed for comfort and easy sail handling, including two headsails, electric winches and davits, and equipped with generator, air-conditioning, water maker, washing machine, and digital switching as standard. The well-appointed catamaran enables extensive blue water cruising for couples or families. The sailing performance of the X5 is reached by using lightweight construction materials, such as high-density foam core and vacuum infused epoxy resin, built to CE and category A offshore certification. While great performance is guaranteed with the twin 80HP Yanmar engines under power. In addition to being fully equipped for long-term blue water sailing and offering the choice of two different interior finishes at no additional cost, Xquisite Yacht's "in-house" design team makes it possible to also offer fully custom versions of all models. This makes Xquisite's catamarans adapable to the client needs and provides buyers professional guidance of a dedicated catamaran design team.
Catamaran Guru Sold the First X5 Sail catamaran in the United States
See more videos, photos, and information about the X5 in our article about
our brokerage selling the first X5 Sail catamaran in the USA
!