About Outremer Catamarans
Member of the Grand Large Yachting Group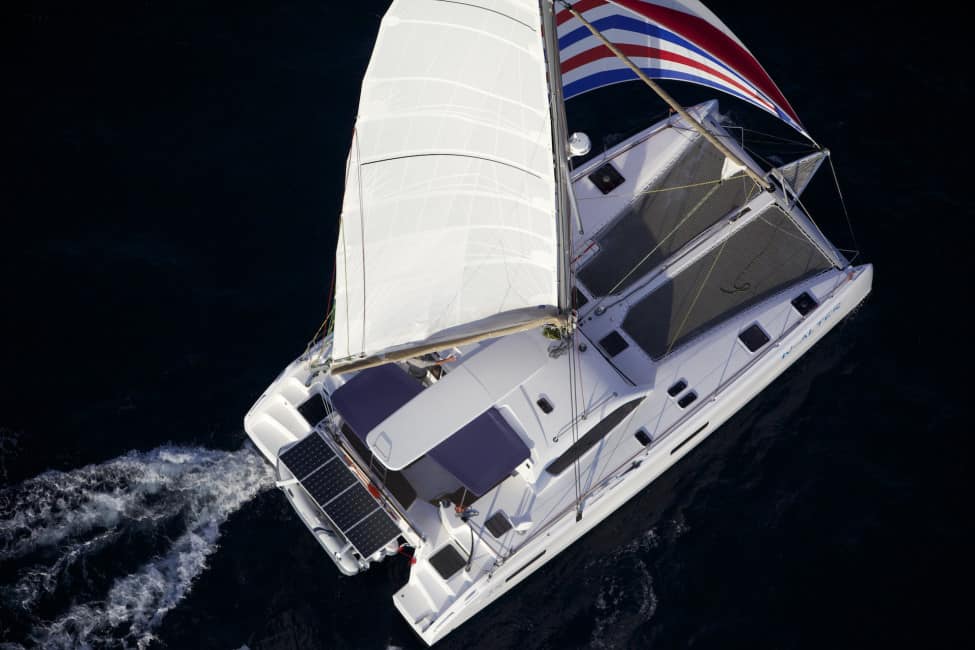 Outremer Catamarans is a brand member of Grand Large Yachting, internationally known for the high-quality design and production of boats as reflected in its many international awards. Its mission is to target the long range boats' market. Founded in 2003 by Xavier Desmarest and Stephan Constance, the Grand Large Yachting group now owns four shipyards located in France and a service company. Outremer has built over 250 performance catamarans since 1984. Outremer strives to build catamarans that are seaworthy, fast and simple and customize each boat to complement the way each owner sails and lives on board. Each boat is designed with customized elements that matched the sailing and living needs of its owner. The more adventurous and competitive Outremer owners have elected speed as their number one requirement and have performed well in many of the world's most prestigious ocean races. Safety is a result of the quality of the design and consistency of manufacture. Outremer catamarans have simple and uncomplicated systems, designed to be easy to maintain anywhere in the world. Outremer builds catamarans for the pleasure of sailing fast, safe, simple and comfortably.
See All Outremer Catamaran Models
Outremer Catamarans Brokerage
Catamaran Guru can represent you if you are in the market for a pre-owned Outremer Being represented by a professional brokerage house does not add a penny to the yacht purchase price. Yes, the buyer's broker is totally free to the buyer. So why not work with your own broker who will work for you when looking to buy a boat? Search our
Global Catamaran Search for pre-owned
 Outremer Catamarans.
Charter Programs & Tax Programs
Catamarans have become so popular in the last ten years that the demand far outweighs the supply. This is both good and bad. Catamarans retain their value far better and for far longer than monohulls because we just don't have enough of them. The bad thing is that new catamarans are becoming more and more expensive. We therefor are constantly trying to find ways to reduce the cost of ownership for our clients. Learn about our
charter yacht management programs
and
business yacht ownership programs
.
Contact Us For More Information