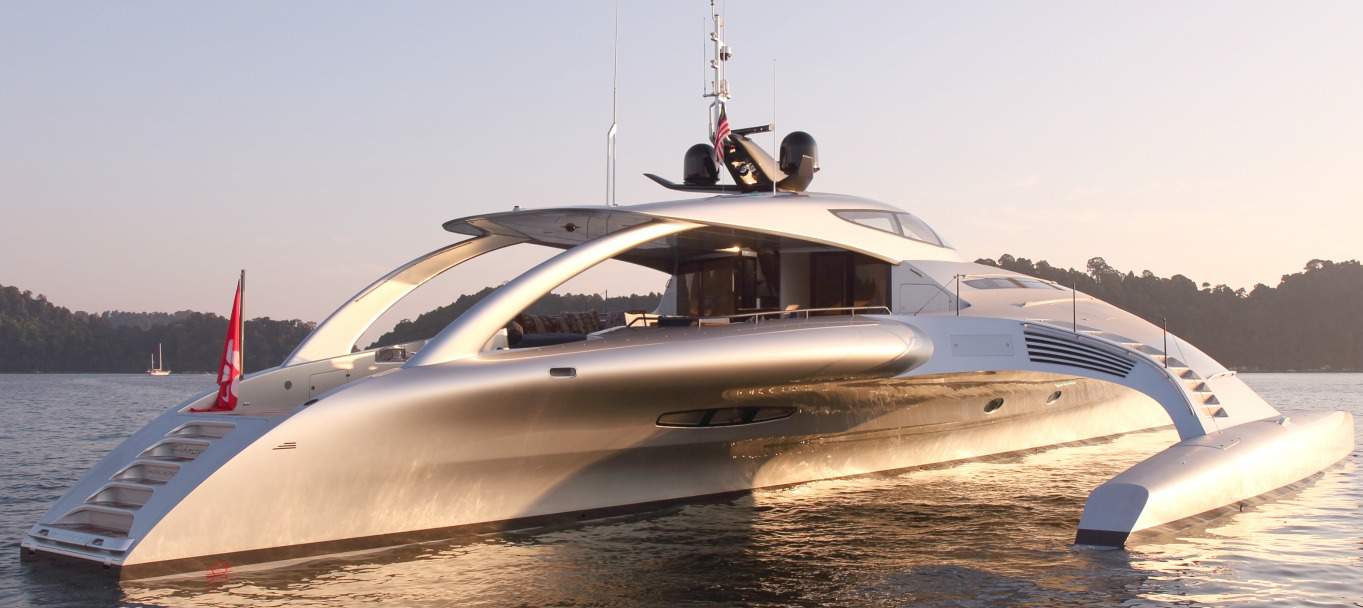 Whether its building the world's fastest racing yachts, a performance luxury yacht, a specialised component for a Formula One racing team, or developing solutions for architects, scientists and defence organisations, McConaghy has a proven track record of delivering on complex composite projects.
With manufacturing bases in Australia and China, now deploys its wealth of talent across a number of different divisions, extending the strong commercial platform that has allowed it to defy industry trends and continue to thrive even in the toughest economic conditions.
In 2006 the company expanded and opened a 2,500 square meter facility in China which has since grown to 7,500 m2 and produces yachts ranging from Mach 2 foiling moths and the Olympic Class Elliott 6 m, to Volvo 70 and America's Cup racers, luxury custom motor yachts and a range of industrial solutions and products including hovercrafts and their technically challenging carbon fibre propellers.
The company was further strengthened in early 2014 with the signing of an investment agreement with Hong Kong-based Tiger Group Investments, a prominent commercial marine company led by keen yachtsman Graham Porter. The partnership with Tiger Group provides capital for investment in state-of-the-art facilities, machinery and equipment at McConaghy operations in China and Sydney. McConaghy is privately owned by Jono Morris, Mark Evans and Tiger Group Investments. The group has no debt, and owns all of its equipment.

Luxury Custom Catamaran Models
The Custom Catamaran Market Eagerly Welcomes McConaghy Boats' New Models Of Fast Luxury Sailing Catamarans. McConaghy Boats with a reputation for innovation, style, and performance in custom boats recently entered the luxury catamaran market. Leveraging its extensive success in state-of-the-art composite technology that has won race after race worldwide, the first production of the new semi-custom yachts begins with the McConaghy S49 catamaran.
Custom Mega Yachts by Award-Winning Builder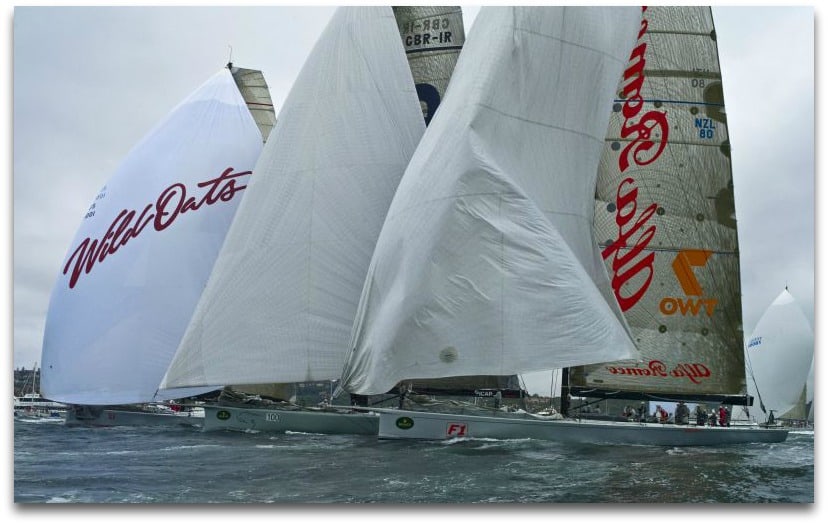 McConaghy has manufactured over 1,000 boats in the last ten years, ranging from the Mach 2 Moth, the MC38, Custom 50 & 60 footers to the 142 ft Adastra Trimaran. McConaghy's reputation as an outstanding boat building company can be seen in custom mega yachts like "Adastra" (140ft Trimaran) for which they have been awarded "Best Yacht Design" in 2012 and the "Most Innovative Design Boat" at the World Super Yacht Awards in 2013.
They have received numerous awards at International Boat Shows and their legendary ocean racing yachts like "Windward Passage", "Alpha Romeo" and "Wild Oats" have won yacht races all over the world.
With 48 years of business experience and having built over 1,000 boats with a total value in excess of $120 million in the last 10 years alone, with major expansion in Australian, New Zealand and Asian facilities, McConaghy is poised to make a big splash in the catamaran market.
Next Generation Catamaran Innovation and Technology
Their Mission: To create the best composite shop in the world and bring the overwhelming advantages of composites to a wide-range of applications with cost effectiveness, high quality, precision and innovation in materials, design, prototyping, production runs and custom work.
Over the past 4 decades, McConaghy established a renowned boat building reputation with their dedication to innovation. Their thought leadership in building techniques have enabled them to apply composite technology to new fields. These new techniques have refined production capability, improved mechanical properties and minimized weight in existing boat-building applications.
McConaghy provides innovative and complex composite solutions for a range of industries including Defense, Transport, and Architectural sectors, challenging convention in other industries. The 2012 Australian International Design Awards recognized McConaghy's significant contribution to the overall winner James Cameron's "Deepsea Challenger" and has been awarded the "Most Innovative Company" at the Shanghai Show for the last three years.
World-Class Naval Architects Produce Exciting New Catamaran Designs
The collaboration with Dubois Naval Architects, Ker Yacht Design and Engineering and Schionning Designs is a well-calculated move. It is a perfect blend of cutting edge technology and design. Dubois Yachts, founded in 1977, has been at the center of world-class yacht design and has a long history of award winning designs. Their unique vessels, true to Dubois' racing principles, push the limits of innovation, technology and hydro dynamics to produce sailing yachts, which perform their function perfectly.
Ker Yacht Design and Engineering's considerable successes on the race courses of the world have cemented their international reputation as a forward thinking company, leveraging technology and their own sailing and racing experience to come up with the most innovative designs as can be seen in their Americas Cup designs.
Schionning Designs is a design and material supply company that has developed some of the world's premier luxury cruising and racing multihulls over the past 20 years. With over 400 catamarans on the water and cruising the world, their excellent reputation, especially on the Australian and Asian racing circuits is well known.
Catamaran Guru, Official Brand Ambassador for McConaghy Catamarans in America
Catamaran Guru has partnered with some of the most prestigious names in the sailing industry, McConaghy Yachts and Dubois Naval Architects, Ker Yacht Design and Engineering, and Schionning Designs to develop a new range of "next generation" fast luxury sailing catamarans that will rival and exceed anything currently in the luxury sailing yacht market in quality, performance and safety.
Catamaran Guru is also the acknowledged industry expert in setting large catamarans up as businesses to offset the cost of ownership. We have many years of experience in placing large catamarans into corporations and running the vessel as a business. By operating your catamaran as a luxury crewed vessel, you will be able to generate substantial tax advantages which will reduce the cost of ownership and offset the cost of operation.