Location: Fort Lauderdale, USA               Price: €3.2M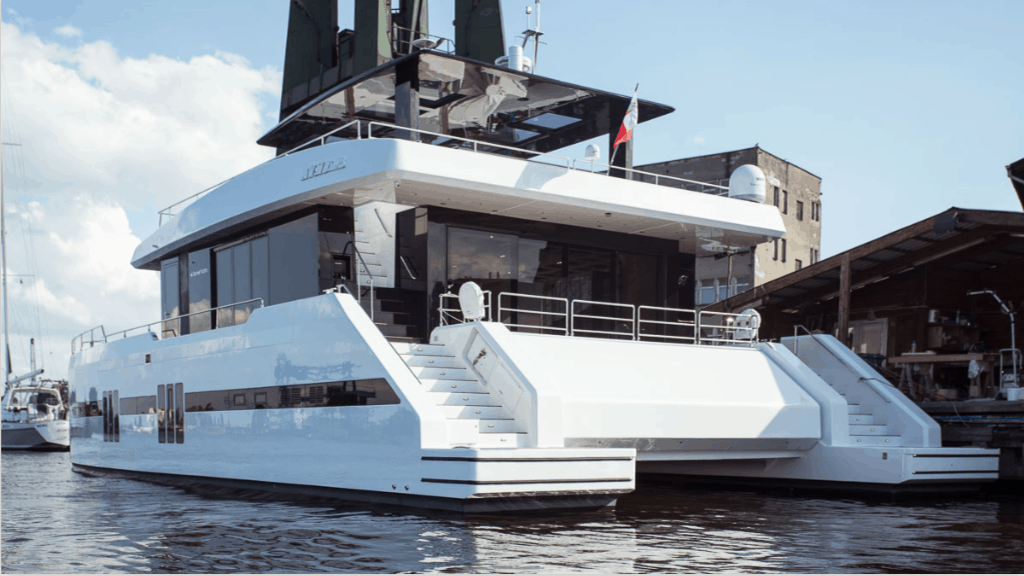 Boat Information
Boat Name: Athena
Boat Model: Sunreef Supreme 68 Power
Model Year: 2016
Current Use of Boat: Cruising
Condition: Ready to sail
Asking Price: €3.2M
L.O.A: 19.50 m
Beam: 10.7 m
Draft: 1.15 m
Engines: Volco Penta IPS 1050 2 x 800 HP
Displacement: 28.788 t (63,478 lbs)
Sail Area: 201 m² (2,163 ft²)
Model Version: Owner Cabin in the saloon with galley down in the hull. Master Cabin + 2 Guest Cabins + Crew cabin. This yacht is in pristine condition with opulent finishes and luxury galley appliances (Bosch and Siemens). Refrigirator with integrated freezer, dishwasher, electric stove, electric oven, microwave, cand ooker hood.
Some of the other impressive features:
Volvo Penta IPS steering system
Aft garage with manual system to launch dinghy, door of the garage can be used as platform while open
Tender Diesel Jet Williams 445 (basic version) 110 HP
Second docking station (Volvo joystick + 9" Raymarine screen)
Outside cameras for docking
Jacuzzi on front deck
One fresh water shower at foredeck and one at transom
Watermaker 221 l/h – 230V
Hydraulic gangway
Bow Trusters
THURAYA SAT
2016 Sunreef Supreme 68 Power Catamaran Pictures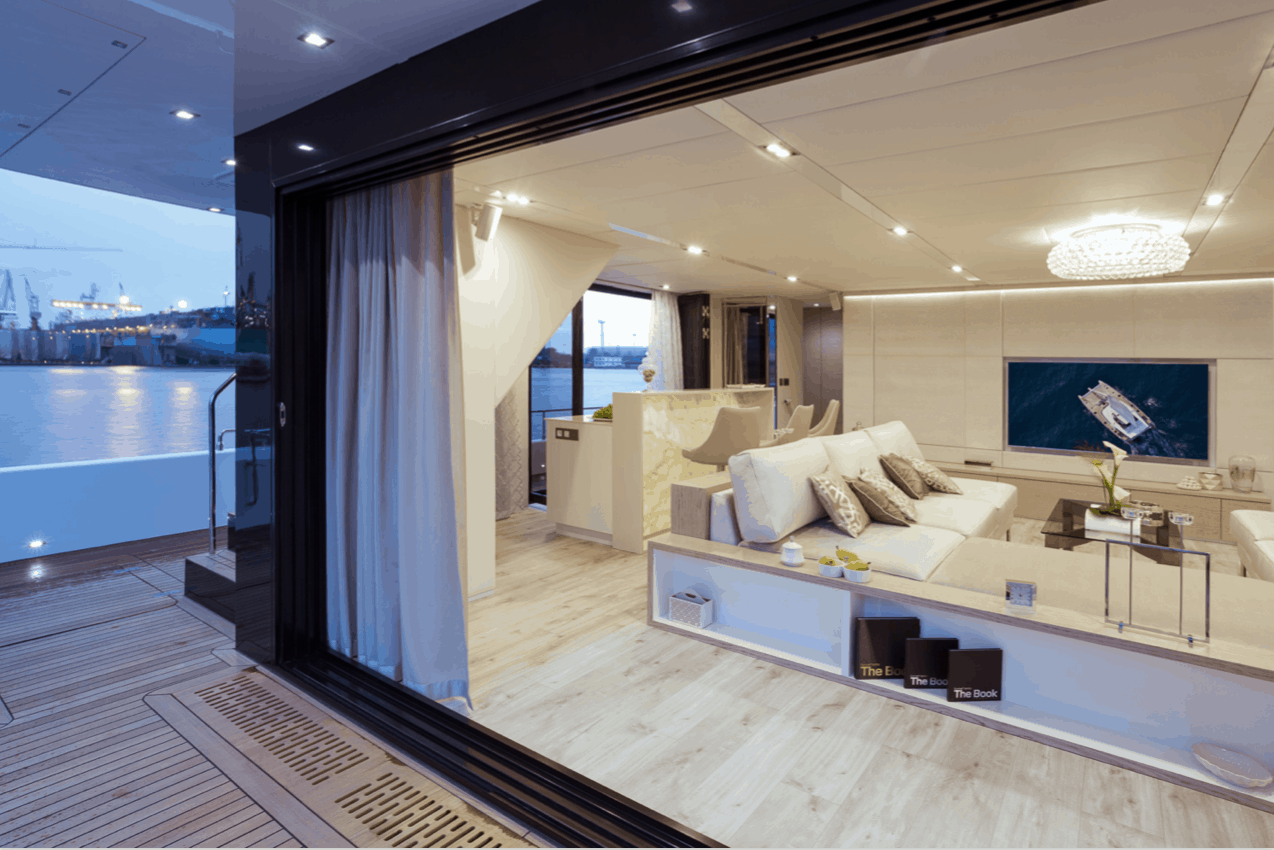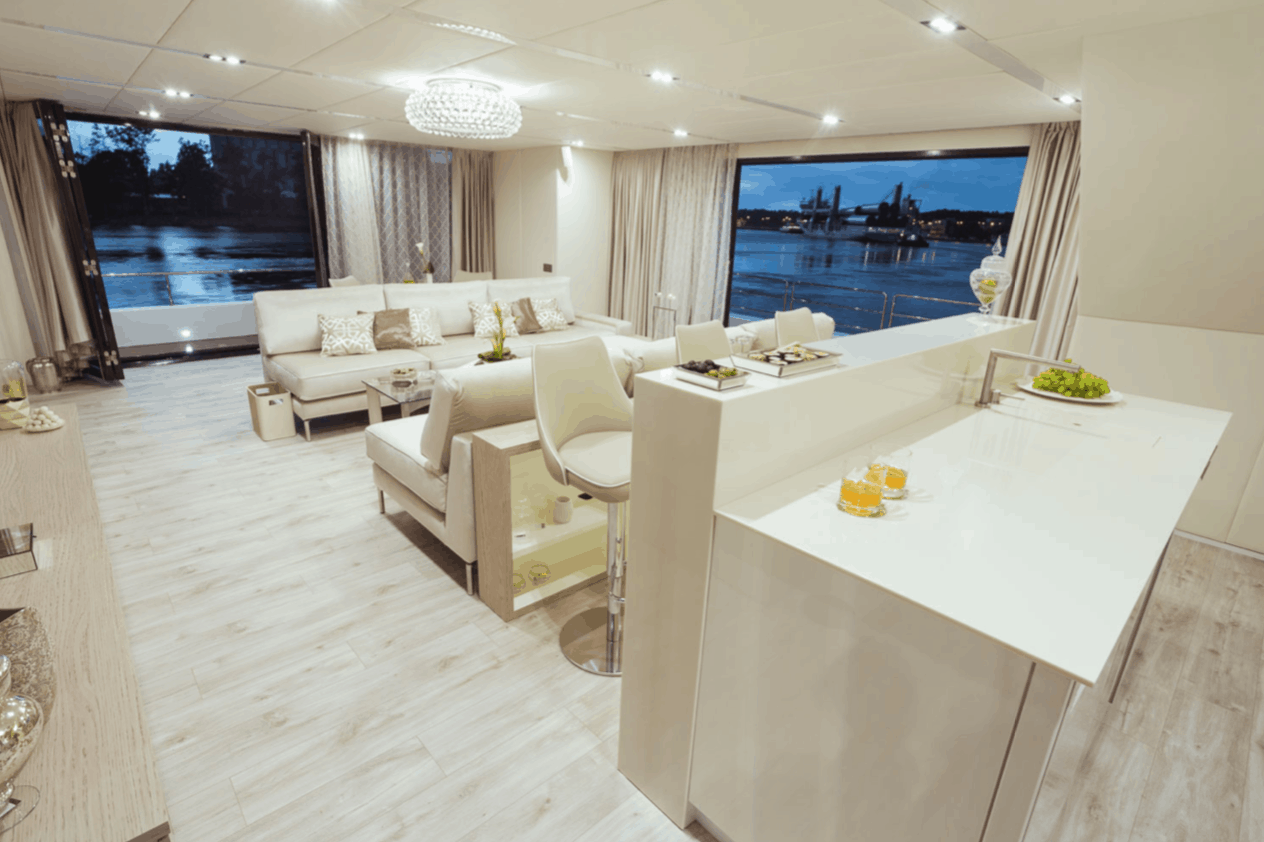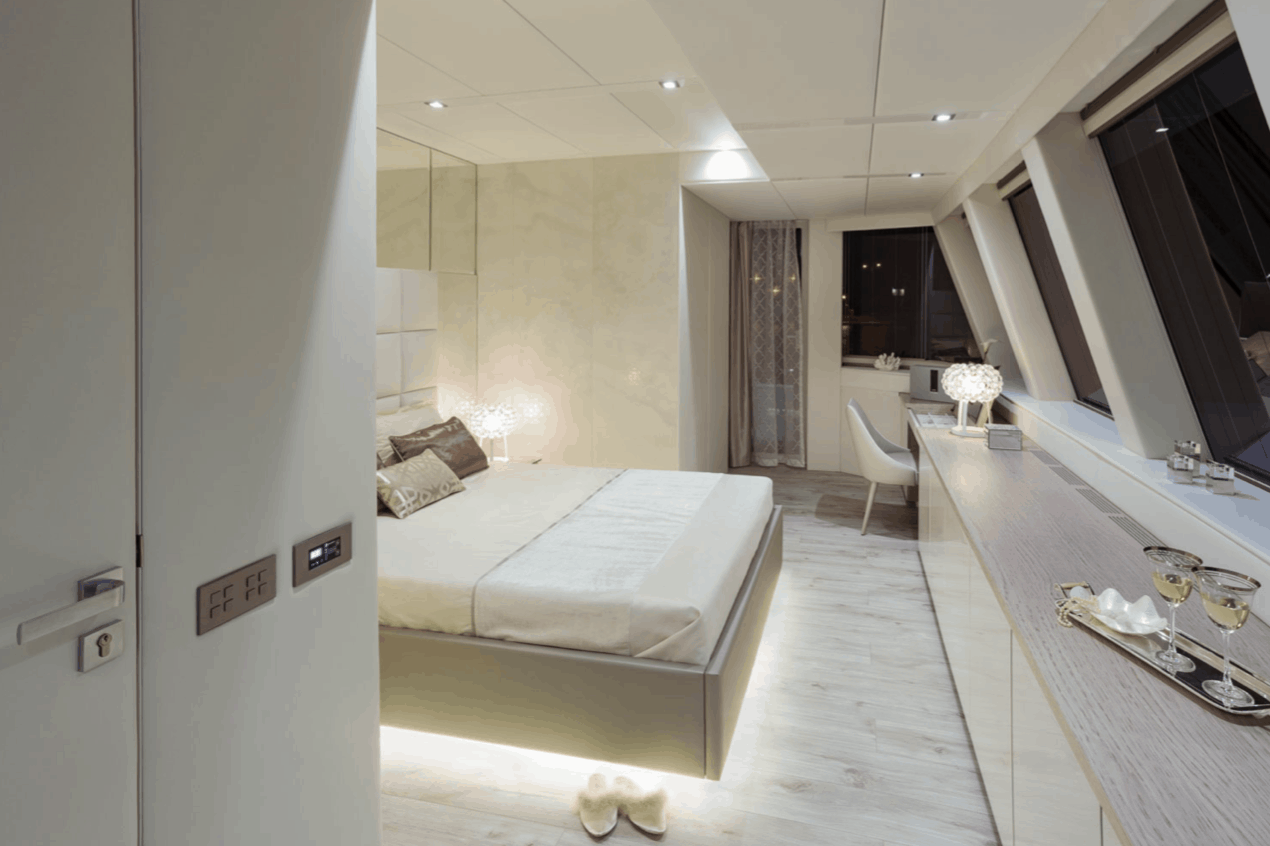 Want To Own a Crewed Catamaran & Learn To Offset the Cost Of Ownership?
Virtually any catamaran can operate in these programs and this Sunreef Supreme 68 Power Catamaran is no exception. Most of our owners of large catamarans over 50ft, place these catamarans into one of several crewed charter programs. The basic idea is that the boat is operated as a business, which enables the owner to reduce the cost of ownership through the use of available tax advantages and income from charter to pay for the boat. All our owners in these programs have successfully created small businesses and achieved their ultimate goals. It is the most cost effective way to own a big luxury catamaran!
Crewed Yacht Business Program With Income and Tax Advantages
The combination of tax advantages and operating income provide opportunities to not only offset the costs of ownership, but also to create positive net worth through yacht ownership. To learn more about tax advantages and special financing for crewed yacht charters, call us at 804-815-5054 or email us to schedule a consultation. Our complimentary personal consultation is structured to provide expert advice on how to create your own crewed charter yacht business on a catamaran.